Finder is committed to editorial independence. While we receive compensation when you click links to partners, they do not influence our content.
Bank of Canada interest rate forecast report December 2021
Most economists (94%) believe the Bank of Canada will hold the rate until 8 December.
Finder BoC Report: Canada's Largest Overnight Rate Report
Key findings
Most economists (94%) believe the Bank of Canada will hold the rate until 8 December.
Half the panelists (50%) see the rate moving within the next 6 months.
Nearly a quarter (23%) believe stagflation is likely or very likely in 2022.
Housing forecasted to increase at a national average of 3% in 6 months' time.
Vancouver and Calgary expected to see outsized gains of 4% – 5% by height of Spring market.
A quarter of experts (24%) think Canada's housing prices will remain flat or drop.
Finder BoC Report: Meet our panel
Expert forecasts ahead of the 8 December decision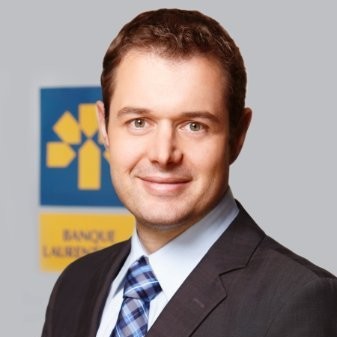 Sebastien Lavoie
Chief Economist, Laurentian Bank Securities
Hold
"The BoC must wait, like everyone, to find out about test results on vaccine efficacy against Omicron. Otherwise, the blockbuster November job report supports the idea of a 2022H1 policy rate liftoff."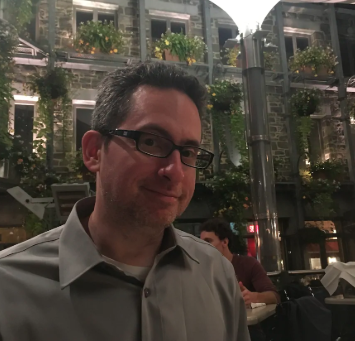 Moshe Lander
Professor of Economics, Concordia University
Hold
"Although the inflation rate continues to rise to levels last seen in the 20th century, the economy remains weak and the emergence of a new COVID variant of concern means the Bank of Canada has no choice but to wait and see whether Omicron could necessitate another round of lockdowns and curfews, and whether it displaces delta as the chief disrupter of a well-functioning economy."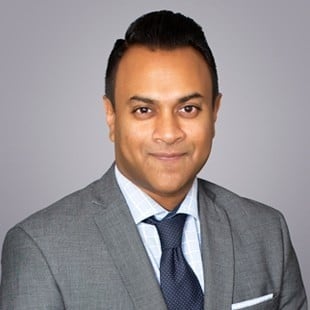 Carl Gomez
Chief Economist & Head of Market Analytics, CoStar Group Canada
Hold
"Despite stronger growth and rising inflation expectations, the economy is not out of the woods from the pandemic yet – particularly true given the still unknown impacts of the Omicron variant."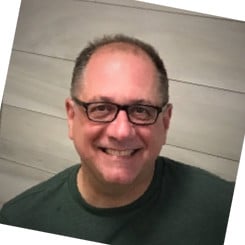 Tony Stillo
Director of Economics for Canada, Oxford Economics
Hold
"We expect the Bank of Canada to keep the policy rate steady on 8 December, even though November saw a surprisingly robust 154K job advance that cut the unemployment rate to 6%. However, the November job report does not include the impact of floods in British Columbia, nor the downside risks from the new Omicron variant and intensified supply issues."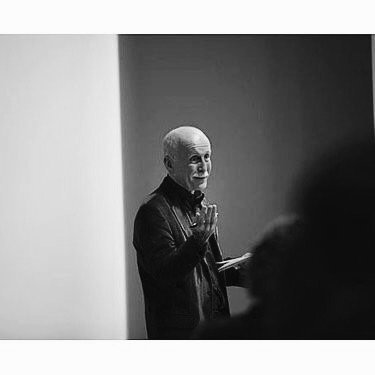 Lars Osberg
Professor of Economics, Dalhousie
Hold
"Omicron has injected downside uncertainty."

Josh Nye
Senior Economist, RBC
Hold
"The BoC has committed to keeping the overnight rate at its current level until economic slack is absorbed and we don't see that happening until around mid-2022."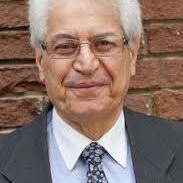 Atif Kubursi
President, Econometric Research Ltd
Hold
"We are already experiencing price increases of many commodities above and beyond fuel and food. The job market is strong and the unemployment rate has fallen. It is time the Bank shows determination with a small rate adjustment that signals commitment to fight inflation and to introduce small rate incresaes that do not measurably upset financial markets."
Philip Cross
Senior Fellow, Macdonald-Laurier Institute
Hold
"Bank has committed to not raising rates until 2022."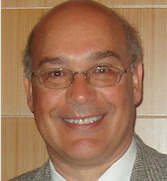 Angelo Melino
Professor, University of Toronto
Hold
"The Bank has given forward guidance that it won't raise its policy rate before April. It would lose credibility if it raised its rate in December."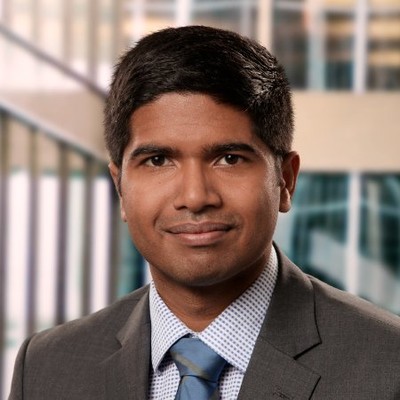 Sri Thanabalasingam
Senior Economist, TD Bank Group
Hold
"In the October Monetary Policy Report, the Bank of Canada signalled rate hikes could begin in the middle of 2022. It's unlikely they have shifted from this position as economic data have come broadly in line with their expectations."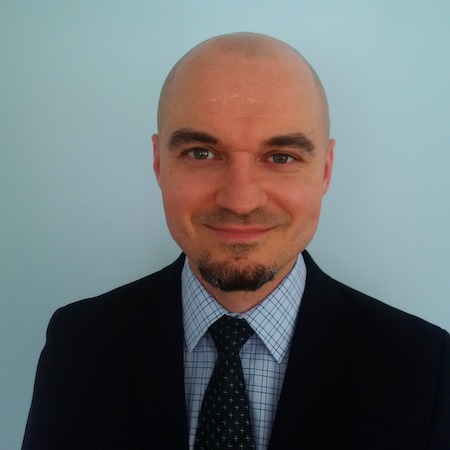 Eldar Sehic
Chief Economist at Anchor Economics
Hold
"Output still needs to recover and create solid demand pressures on inflation, which will – along with the existing supply pressures – motivate the Bank of Canada to raise the overnight rate next year."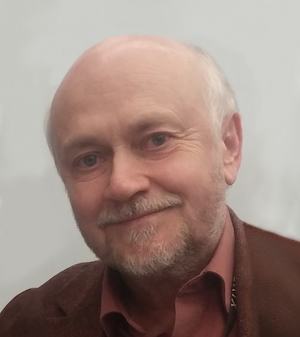 Will Dunning
President, Will Dunning Inc.
Hold
"The output gap is not the best measure of slack, and due to pandemic effects there will be a measured GDP gap for some time. On the other hand, I consider the employment:population ratio for 25–54 to be the best measure, and it has shown essentially full employment since mid-year."
Brett House
Deputy Chief Economist, Scotiabank
Hold
"While the Bank of Canada should continue to taper, conditions under its inflation-targeting framework for an initial rate hike have not yet been met. "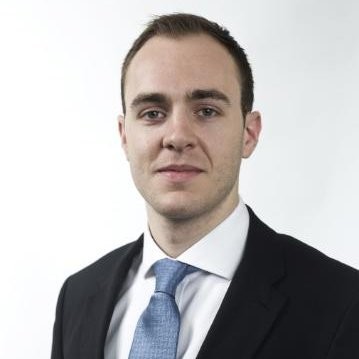 Stephen Brown
Senior Canada Economist, Capital Economics
Hold
"Employment continues to rise very strongly and there are now clear signs of wage growth picking up."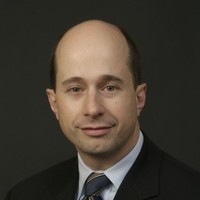 Derek Holt
Vice President and Head of Capital Markets Economics, Scotiabank
Hold
"Governor Macklem has pledged to stay on hold until all slack in the economy is gone. The measures it tracks still point to slack."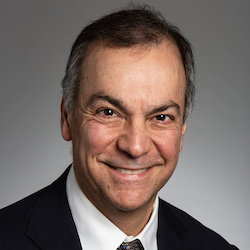 Benjamin Tal
Managing Director, CIBC
Hold
"The bank will point to a still recovering labour market as a reason to hold fire."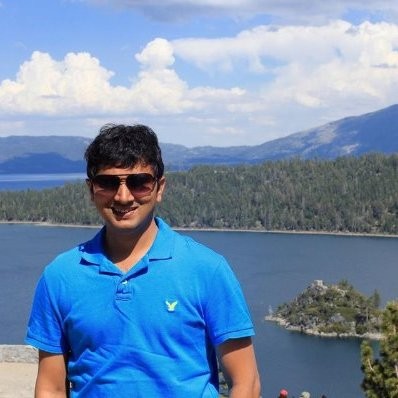 Murshed Chowdhury
Associate Professor, University of New Brunswick
Hold
"As long as the Bank thinks this inflation spiral is transitory, they are unlikely to change the policy rate. However, the signs of lingering inflation must put some pressure on the Bank's thought."
The 8 December decision
For more than a year now, our panelists have almost unanimously believed the rate would and should hold due to the Bank's clear guidance about the effective lower bound and needing to wait until inflation targets were met. But with inflation being declared as no longer "transitory" in nature by the Bank of Canada, some of our experts are starting to expect action sooner rather than later.
This may explain why, unlike previous surveys where the panel unanimously predicted the rate to hold, not only did a panelist say that the rate WILL move on 8 December, 3 panelists think the rate SHOULD move.
When asked what the Bank should do to the overnight rate, only 1 expert said the rate should decrease, 2 said it should rise and 13 believed it should still hold for now.
Brett House, deputy chief economist at Scotiabank believes, "The Bank of Canada should continue to taper, [as] conditions under its inflation-targeting framework for an initial rate hike have not yet been met."
While inflation has been rising, many of our experts like Derek Holt, vice president and head of capital markets economics at Scotiabank, believe the rate should hold due to the risks associated with the new Omicron variant.
Holt explains, "We are erring on the side of cautious optimism, however, such that the BoC may face different pressures to act upon being behind the curve fairly early into the new year."
Angelo Melino, professor at University of Toronto, believes "GDP and employment are still far below where they should be. Uncertainty about the consequences of the Omicron variant for inflation as energy and goods market inflation decline gives some pause."
Philip Cross, senior fellow at Macdonald-Laurier Institute (MLI), is 1 of the 2 experts who believe the rate should increase 8 December, stating, "Clearly inflation (both prices and wages) are rising sooner and faster than the Bank expected."
Will Dunning, president of Will Dunning Inc, says, "They should have increased by a half point last summer."
Moshe Lander, professor of economics at Concordia University, is the single economist who believes the rate should decrease, stating, "I have consistently said that the Bank of Canada needs to pursue unconventional means to boost the economy. It refuses to consider breaking the generally-accepted lower bound for its overnight rate policy tool, but I struggle to find a better time to apply the 'in case of emergency, break glass' adage."
Economic outlook
While the panel still mostly agrees the Bank of Canada should hold the rate for the time being, mostly due to continued pandemic-related uncertainty, the timeline for when most believe the rate will hold is fast approaching.
As recently as the October report, just 17% believed the rate would rise in the first half of 2022, whereas now 50% see the rate moving within the next 6 to 12 months, a nearly 3-fold increase!
Slightly fewer (44%) believe the rate will hold until the second half of 2022, with just 1 economist seeing the rate holding for 1.5 years.
Sebastien Lavoie, chief economist for Laurentian Bank, is in the majority who thinks the rate should move sooner than later, believing the federal government's "hefty spending has to be rebalanced by a faster withdrawal of monetary easing".
Stephen Brown, senior Canada economist for Capital Economics, also thinks the rate should rise in the first half of 2022 due to "employment rising very strongly, and there are now clear signs of wage growth picking up".
Murshed Chowdhury, associate professor at University of New Brunswick, is part of the group that believes the second half of 2022 is when the next rate hike will happen, but also believes "there is a strong possibility that the Bank will raise it [sooner] to ease inflationary pressure or cool off the housing market".
Benjamin Tal, managing director for CIBC, believes "the economy might disappoint early in 2022 due to COVID-related factors", so thinks the second half of the year is more likely.
Lars Osberg, professor of economics at Dalhousie, is the single expert who believes the rate won't move until 2023, due to "continuing downside risk and the abatement of inflation".
Is 2022 the year of stagflation?
In a recent Bloomberg piece, concerns were raised that travel restrictions and potential lockdowns in some countries as a response to the new Omicron variant could potentially push the world into stagflation.
We asked our experts how likely it is that Canada's economy will become stagflationary at some point in 2022 and nearly a quarter (22%) agreed it was either "very likely" or "likely" it would happen. Still, the majority (78%) see a stagflationary 2022 as either "unlikely" or "very unlikely".
Josh Nye, chief economist at CIBC, summarizes the optimistic case held by the majority of our economists stating:
"Between excess household savings, a stronger labour market and rising wages, we think the ingredients are in place for a consumer-led recovery to continue in 2022. We also expect business investment will improve amid rising confidence and emerging capacity pressures."
Melino explains, "Stagflation is high inflation with low or negative economic growth. I expect inflation will peak in late 2021 or early 2022."
Far less optimistic is Atif Kubursi, president at Econometric Research.
"The real problem lies in the fact that aggregate demand is higher, but aggregate supply is not rising as fast as demand," Kubursi explains. "This will mean higher prices and no real increases in output. This will be particularly troubling if there are new lockdowns and new supply chain troubles."
Cross is decidedly less optimistic than most, stating, "The inflation part of the equation is already here. The question is whether higher prices and interest rates will slow growth enough to qualify as stagnation."
Housing price predictions
Finder asked our panelists to assign a percentage value for any anticipated price increases or decreases in 10 of Canada's major markets. We averaged out the responses and ranked them below from the most anticipated to increase in value to the least.
The 10 panelists who provided housing predictions forecasted an average national increase of 3% in 6 months' time (May), the same level that was reported in the October BoC report and slightly higher than the 2% in the September report.
While our experts are pointing to a generally flat forecast for housing prices by the time we get to the start of the spring market, there are certain cities expected to see outsized gains.
Valuations out west seemed to have the highest chance of growth, with Vancouver and Calgary to see the highest price increases at 5% and 4% respectively. Montreal, Ottawa and Hamilton are to see average gains of 3% in 6 months' time. Edmonton, Winnipeg, Toronto, Halifax and Quebec City expect to see 2%.
Will 2022 be the year real estate prices flatline?
Canada's real estate market has been on a seemingly unending upward trend, but will 2022 be the year the train comes to a screeching halt? Surprisingly, most of our experts don't seem to think so.
When asked if Canadian housing prices would remain flat or decline, 47% said no, while 29% were unsure. Just 24% said yes, they would either remain flat or begin to decline.
Of those that see a decline in prices as imminent, Tony Stillo, director of Canada economics at Oxford Economics, sums up the macro situation that could aid in lower prices:
"Even with plateauing house prices in our baseline forecast, we expect rising mortgage rates will push house prices more than 20% above affordability for the typical Canadian household by the end of 2022, according to our Housing Affordability Index… we believe the Canadian economy is sufficiently well-positioned for the government to implement policies to engineer a managed correction to national house prices of around 10–15% that would realign prices with domestic fundamentals."
Cross agrees with Stillo, simply stating, "as interest rates rise, the speculative component of demand will quickly disappear."
Of those that see the continued uptick in prices, Carl Gomez, chief economist and head of market analytics at CoStar Group, states, "Other aspects of demand including population and job growth will likely offset the impact of rising rates."
House concurs, citing low-supply and immigration as key growth drivers.
"It looks improbable that there will be fewer sales or that prices will remain flat or drop, given the large structural supply deficit in housing in Toronto, surrounding Ontario cities, and Vancouver – where in most cases, adjusted for population, inventories are well below their 20-year averages. This structural supply deficit will only be exacerbated by rising immigration numbers that are targeted to hit their highest levels ever."
Image: Getty