LendDirect Personal Loan Review
Enjoy flexible repayment options and loan protection for higher amounts with personal loans from LendDirect.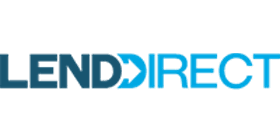 LendDirect offers customers line of credit loans with the option to borrow up to $15,000. LendDirect offers loan protection, flexible payment options and the option to apply 100% online.
Compare personal loans from LendDirect
How does borrowing from LendDirect work?
It's possible to apply for a personal loan online at LendDirect.ca or in person at a branch. After filling out your personal information, you'll need to supply information about your income and banking details. Once you've disclosed this information, your application will be assessed and you'll receive a lending decision typically within 24 hours. Applications submitted outside of company business hours will be processed the next business day.
If your application has been approved, your loan will be funded using Interac e-Transfer, where you will typically receive the money in 15 minutes.
Once you have your personal loan, it acts like a line of credit, so you can take money up to your approved credit limit whenever you need it. You'll be charged daily interest, meaning you only get charged for the time you use the money. If you choose to take out a line of credit loan with LendDirect, you'll have a fixed interest rate.
Features of a personal loan from LendDirect
LendDirect generally offers the following with a personal loan:
Loan Protection – Choose optional loan insurance so that you are covered in the event of an
emergency.
100% online application – Apply for a line of credit loan without leaving your house.
Cash advance options – Get a cash advance up to your approved credit limit any time you need
it.
Fast turnaround time for personal loans, which generally take less than an hour if you apply during business hours.
Automatic repayments can be set up.
Repayments will be direct debited from your account on the agreed dates.
How much will the loan cost?
It's important to understand the cost of any financial product, both what you will pay in fees and interest and what you might pay if you are late with your repayments.
Depending how much you borrow will determine your loan repayments. If approved, you will receive information regarding your loan repayment terms.
Note that loan protection plans are not available in British Columbia.
Ready to apply? Here's how.
In order to be eligible for a loan, you need to:
Be a Canadian citizen with a valid ID
Be 18 to 70 years old
Have an open chequing account in your name
Earn a minimum net income of $1,500 monthly
Not on government assistance
Provide a working phone number and email address
You'll need the following details to complete your application:
Online banking details including your branch transit number, financial institution number and bank account number.
Personal details, including your name, address, email and phone number.
Proof of your recurring income. You'll need to provide your annual income and pay cycle frequency.
The online application is quick and once your information is submitted you will receive a lending decision. It's possible to receive your personal loan decision within 24 hours if you apply during business hours. If not, your application will be processed on the next business day.
If you're interested in a personal loan up to $15,000, LendDirect is an option for you to consider.
Read more on this topic