Finder makes money from featured partners, but editorial opinions are our own.
NFT Finder
More than collecting: Explore the utility and variety of nonfungible tokens.
---
Meet Finder's NFT experts
Non-fungible tokens — more commonly called NFTs — have taken the world by storm. Our team of experts helps you navigate the new and expansive world of NFTs and cryptocurrency, from art, gaming and sports to the metaverse.
NFTs have utility and value, making them prime candidates for buying, selling and trading. Creators can turn unique work into NFTs that can be sold on marketplaces, and crypto gamers can buy, sell and trade NFTs to up their game. We offer comprehensive guides covering the basics of how NFTs work — and how to buy, create or sell NFTs.
"Finder's 2021 NFT Adoption Report revealed that just under 3% of American internet users owned a NFT last year, and on average the panel expects NFT adoption to hit 6% by the end of 2022."
Choosing the right NFT marketplace starts with knowing its offerings, benefits and drawbacks. Marketplaces specialize in niches such as sports, gaming, art and music, while others are mixed marketplaces offering all categories of NFTs. Users can create, buy and sell NFTs on marketplaces, though most require Ether (ETH) to buy NFTs and a crypto wallet to complete transactions.
Crypto.com NFT
"Buy, sell, and mint NFTs with a legit NFT marketplace that collaborates with celebrities like Snoop Dogg and BossLogic. Plus, access exclusive drops and pay with crypto or debit and credit cards."
Unstoppable Domains
"Buy and sell blockchain-based permanent domain names that support 276 types of crypto. Purchase your domain one time with no annual renewal fees."
Go to site
OpenSea
"One of the largest mixed marketplaces offering a wide variety and volume of NFTs. Buy, sell, mint and collect NFTs in one place."
NFTs aren't just for collecting — they often add a layer of utility to blockchain-based games. There are many NFT games to choose from, including NFT trading card games, farming simulators, real estate simulations, role-playing, battle royales and more. Some NFT games offer the opportunity to earn cryptocurrency while playing, called play-to-earn (P2E).
Splinterlands
"NFT trading card game. Buy, sell and collect cards with play-to-earn opportunities."
Go to site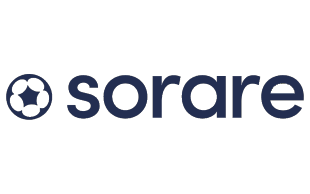 SoRare
" Buy, sell and collect officially licensed soccer NFT trading cards and play in fantasy leagues."
Go to site
Some NFTs are meant to be collected and displayed. Many NFT collections feature 10,000+ NFTs, each with a similar theme but varying in appearance and value. NFT collections can be anything — funky avatars, cute animals, wearables and more. Even celebrities like Snoop Dogg, Grimes and Lindsay Lohan have NFT collections on offer. A few notable and valuable collections include Bored Ape Yacht Club, The Sandbox, Doodles, World of Women and CryptoPunks.
Loaded Lions
The Loaded Lions NFT collection is a gaming collection on Crypto.com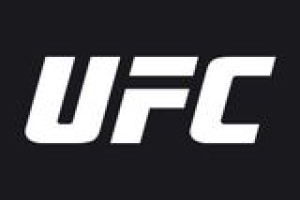 UFC
The UFC NFT collection is a sports collection on Crypto.com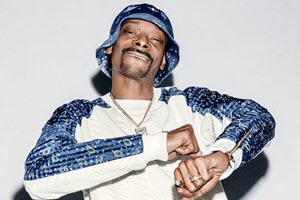 Snoop-dogg
Snoop-dogg NFT collection is a music collection on Crypto.com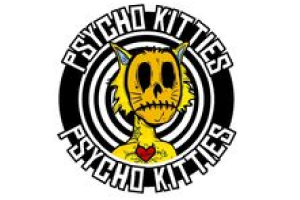 Psycho Kitties
The Psycho Kitties NFT collection is an art collection on Crypto.com
Finder's NFT predictions report
The market cap of the NFT universe is predicted to double from 7 billion in November 2021 to 14 billion in July 2022 and hit 26 billion by the end of the year, according to Finder's panel of over 30 fintech specialists. Finder's panel then predicts the NFT universe market cap will reach 146 billion by the end of 2025.
Thomson Reuters futurist, Joseph Raczynski, gave an end of year market cap prediction of 30 billion and thinks the NFT industry is an important space to watch.
"NFTs are in an explosive exponential growth phase. This trumps what I saw in 2017 with the ICO. NFTs go well beyond art to community of people, or clubs, ownership of companies, and they will own a football club some day soon. This is the digital tokenization of assets – represented by a token. This is a significantly important space to watch grow," he said.
Finder's 2021 NFT Adoption Report revealed that just under 3% of American internet users owned a NFT last year and on average the panel expects NFT adoption to hit 6% by the end of 2022.
CoinSmart CEO and cofounder, Justin Hatzman had the highest adoption rate prediction of 10%, alongside Rouge International managing director, Desmond Marshal.
"I think a combination of FOMO and the metaverse is going to shoot that to double digits at least", said Hatzman.
However while the NFT industry is forecast to grow significantly, not everyone thinks it's a good thing for the cryptocurrency category. While half the panel says NFTs are enhancing the credibility of the cryptocurrency category, just under a quarter think NFTs are actually undermining credibility.
Galia Digital's emerging technology consultation, Kate Baucherel put it this way:
"The NFT market has to get through a winnowing of poor quality content and lose the get rich quick / scam label, as crypto had to after the ICO rush. It will clean up and expand."
CoinFlip founder, Daniel Polotsky, who thinks NFT adoption will hit 5% this year, says NFTs are enhancing the cryptocurrency sector's credibility.
"NFTs are giving artists and players the ability to issue their work directly to their fans on the blockchain–no shipping needed! Collectors love NFTs, because their existence is confirmed on the blockchain and verified by miners; they can verify the entire history of each piece, and know it isn't fraudulent. Counterfeiters ruin the fun and value of collecting art/memorabilia, and the blockchain has stepped in to fix this annoying issue once and for all. NFTs give the cryptocurrency industry a lot of credibility, because unlike gold 2.0 or decentralized finance, they are way more relevant to the average person; if something as universal as art can be put on a blockchain, then the possibilities are truly endless", he said.