Money transfer hacks for expats in Canada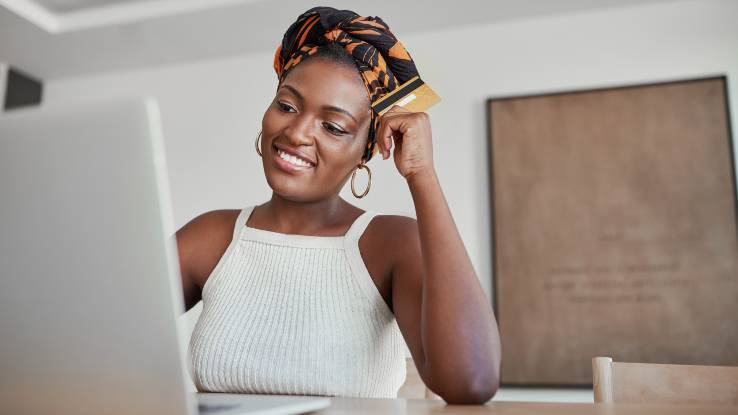 5 tips to save when sending money home

This guide is sponsored by Simplii Financial Global Money Transfer, t

he no-fee international remittance service that allows clients to send money to over 120 countries. New clients can earn up to $650

†‡

with their first global money transfer

. Learn more.
As Canadians well know, Canada can be a wonderful place to live. The reasons for this are plenty: diverse and prosperous cities, beautiful natural scenery and world-class education and healthcare systems. (World-class weather, maybe not so much.) So it makes sense that a lot of people from all over the world live here. In fact, about 1 in 5 Canadians were born abroad. That number goes even higher if you include non-permanent residents and those living in Canada temporarily like students and workers.
With so many Canadians having ties to other parts of the world, it means there are a lot of us who want to send money abroad. There are a variety of reasons for this. Perhaps those funds will go to relatives, savings or real estate. Whatever the reason for sending money overseas, it's important to arm yourself with the necessary information about the cheapest way to do so. After all, it's still important to save money when you're sending money. Below are some hacks you can use when sending money home.
Find a service that allows you to send money internationally with no transfer fees
Simplii Financial offers a service that lets you send money overseas with no transfer fees. To use this service, you have to be a client with Simplii – i.e. you have a chequing account or a Simplii Financial credit card. An international money transfer with Simplii Financial usually takes 1 to 3 days. While the company doesn't charge any transfer fees, you'll pay a markup to exchange your money into the local currency of the country you are sending it to, which is the industry standard. Simplii Financial does offer competitive exchange rates and money can be sent abroad online or through the Simplii Financial app.
There are other options that offer generally more competitive foreign exchange rates than large Canadian banks. However, there is often a fee charged each time you send money, so you need to decide whether the lower exchange rates offset the total cost of sending money, especially if you send frequently. Other services are also relatively fast, with most transfers arriving within a day.
Many of these companies offer mobile phone apps that allow you to send money abroad with only a few taps on your phone.
Do your research and find competitive rates
When sending money abroad, finding the best deal involves not only finding competitive exchange rates, but also finding a service with low transaction fees. There are a number of resources and services online, including Finder's free service for selecting money transfer providers, where you can choose where you wish to send funds and who you'd like to use to complete the transaction. Comparing rates and providers is the best way to send money at the most competitive rates.
Transfer the money digitally
Most large Canadian banks will let you make an international wire transfer to a bank account in another country. You can walk into a bank branch, provide the information related to the recipient's bank account and the routing number of their bank, then the teller will arrange the transfer for you. However, if you use this method to send cash you will be paying the markup hidden in the bank's foreign exchange rate and will have to pay a wire transfer handling fee (usually $10 to $20). In addition, the recipient of your money may also have to pay a small wire handling fee.
This is why it can be cheaper (and less hassle) to send the money digitally using one of the services mentioned above. Generally speaking, larger banks offer broad coverage when it comes to which countries and currencies you can send abroad. Make sure the online service you choose offers the currency you want to send as an option.
Refer friends to the service you're using and receive rewards
Simplii Financial offers several referral incentives.
First, it offers its clients $25 when they refer a friend to the service who ends up sending money abroad. Simplii Financial also offers a $50 reward if you successfully refer someone who opens a no-fee chequing account through the New to Canada Banking Program.
The referrer doesn't need to be an existing Simplii Financial client. Their email must simply be mentioned in the application as the referrer. The person opening the account also gets $50 upon successful account activation. Both the referrer and referred must be Canadian residents.
Other online money transfer services offer cash rewards for inviting a certain number of friends to use the service, with the details varying by country. In some cases, the people you invite will receive a discount on fees they pay for their first money transfer.
Earn cashback on your money transfers
Some online money transfer services also offer cashback rewards. Simplii Financial offers 0.5% cashback on Simplii Financial Global Money Transfers paid for using the Simplii Financial Cash Back Visa Card. What you are doing here is using your credit card to send money and then paying the balance at the end of the month as you would with any other purchase. Just be mindful of interest charges if you don't.
For those who are interested in trying Simplii Financial Global Money Transfer, they also offer a cash back of up to $300 on your first transfer, depending on the amount of money you send. Keep in mind that it does require using a promo code (GMTEVENT).
Exchange money first with a specialized service
Another option would be to convert your currency using a specialized service that offers very competitive exchange rates. For example, if you have a US-dollar account at a Canadian bank, you could then wire the already exchanged US dollars directly to a US bank account. This could be useful if you want to convert the money at a time when exchange rates are attractive, but not necessarily send it immediately.
Bottom line
There are many options when it comes to saving money when you're sending it home and it's best to do your research to find competitive rates. Some people choose to exchange money first with a specialized service before making the transfer back home, but others find it more important to use a service like Simplii Financial, which allows you to send money internationally conveniently with no transfer fees—and earn cashback and referral rewards on your transfers.
Discovering the best way to send money to loved ones abroad can be time-consuming and costly, but you can learn more about sending money abroad with our A-Z listing of country-specific money transfer guides.
SPONSORED: Fee-free services and special offers can help you save on your next international money transfer.
Read more…
†‡Conditions apply. Limited time offers. Must complete eligible activities.