Ezra Wolfgang is a video producer at Finder, helping people compare providers to choose the best for their needs. Prior to joining Finder, Ezra interned on the assignment desk at ABC News in New York, where he helped find, develop and write breaking news stories. Ezra earned a BA in media studies from Hunter College, taking a healthy dose of courses in film and documentary production, print and digital reporting and studio television. In his spare time, Ezra goes on the occasional run, takes photos, writes scripts and shoots his own tiny, short films.
Latest articles by Ezra Wolfgang
2 articles written by this author
Explore Uber car financing options and find out key factors to consider before applying.
Ezra Wolfgang
4 December 2019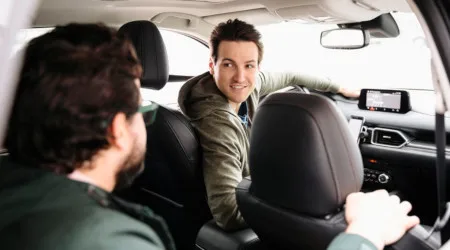 Find out whether or not shopping around for the best deal could cause your score to drop.
Ezra Wolfgang
29 November 2019