Finder is committed to editorial independence. While we receive compensation when you click links to partners, they do not influence our content.
Bitcoin (BTC) price prediction 2022
A panel of industry specialists give us their predictions on the price of Bitcoin over the next decade.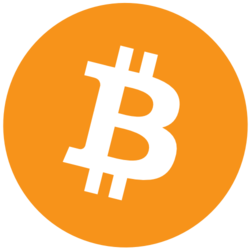 $17,059.04
Disclaimer: This information should not be interpreted as an endorsement of cryptocurrency or any specific provider, service or offering. It is not a recommendation to trade.
Bitcoin price prediction 2022
Our panel thinks Bitcoin (BTC) will be worth US$21,344 by the end of 2022 before rising to $79,193 by 2025. All prices mentioned in this report are in US dollars.
Finder measures expert predictions for the future of Bitcoin's price through 2 surveys. Our weekly survey asks a rotating panel of 5 fintech specialists whether they are bullish, bearish or neutral on BTC for the 2 weeks ahead. Our larger quarterly survey, last conducted in late September to early October, asks a panel of 55 industry specialists for their thoughts on how Bitcoin will perform over the next decade.
Bitcoin price predictions for 2022, 2025 and 2030
BTC is expected to end the year just a little higher than its current value with an average forecast of $21,344 by the end of 2022, according to Finder's panel of fintech specialists.
At its highest, the panel sees BTC reaching $24,013 in 2022, but it also predicts a bottoming-out to just $15,283 at some point this year.
The panel's end-of-2022 prediction of $21,344 in October sits lower than the $25,473 prediction in July as well as the $65,185 prediction back in April 2022 and $76,360 in January 2022. However, while the current predictions are lower than previous reports, the panel still expects a similar upward trajectory for the price of Bitcoin, only starting from a lower base. The end-of-2022 prediction of $21,344 represents a roughly 11% increase in its price of $19,157 at the time of writing. The prediction of $79,193 by 2025 would mean a 313% increase, and the 2030 prediction of $270,722 an increase of 1,313% in its price from today.
While the crypto crash is partially to blame for the panel's lower predictions, their collective predictions are becoming less bullish on the highs BTC will see by the end of both 2025 and 2030.
One year ago, the panel predicted BTC closing out 2025 at around $206,351 and 2030 at $567,472 – a far cry from the predictions of roughly $79,193 and $270,722 in the October 2022 report.
The CEO of EXMO, Serhii Zhdanov, sees BTC trading at $25,000 by the end of 2022. This is roughly 30% higher than the current BTC price. He's also optimistic that BTC will reach $1,000,000 in 2030. Zhdanov says:
"Nothing fundamentally has changed for Bitcoin, it's a global capital crisis and Bitcoin is affected in a short term but will recover; a lot of other financial assets will not."
Digital Capital Management managing director Ben Ritchie thinks BTC will be worth $30,000 by the end of 2022 and is part of the 77% of panellists who still consider BTC a store of value, despite the market drop and Bitcoin dominance falling below 40%.
"Bitcoin remains a fully decentralised network, with institutional demand as a store of value rather than a currency."
Lee Smales, professor of finance at the University of Western Australia, isn't so optimistic about BTC's price in 2022. Smales sees a further drop in the stock market and Bitcoin by the end of 2022. He also says:
"BTC will attract more bad publicity to the PoW model now that 'the Merge' appears to have worked out well."
Paul Levy, senior lecturer at the University of Brighton, sees little change in the price of Bitcoin by December 2022. His price target is slightly higher than the current market price at $21,500. Despite that, he says, "Longer term it will likely experience steady growth." His price target by 2025 is $60,000.
One of the more pessimistic predictions comes from an angel investor, Veronica Mihai. Mihai thinks BTC will be worth $10,300 by 2022's end.
"BTC is heavily correlated to the overall current economic climate and in the spotlight of worldwide regulators… If BTC decouples from the main economic markers, it will once again become a hedging opportunity."
Is now the time to buy, sell or hold BTC?
Despite the ongoing bear market, our panellists are mostly divided between buying BTC (46%) and holding it (44%). Only 10% believe this is the time to sell your Bitcoin.
The most common reason why our panellists think it's time to buy BTC is because the current price weakness is due to the macroeconomic factors weighing it down, rather than a fundamental change in the cryptocurrency.
Justin Hartzman, the CEO of CoinSmart Financial, who says it's time to buy BTC, says "Bitcoin is suffering due to external macro conditions." He adds that "If macro conditions improve and the regulatory environment gets better, then BTC price should be able to rise up."
On the other hand, Mitesh Shah, the founder and CEO of Omnia Markets, is one of the few who say it's time to sell Bitcoin. Shah believes BTC will be worth $16,000 by the end of 2022. "The crypto market is headed into territory it has never experienced. As global traders capitulate their investments, Bitcoin will experience new lows not reached this year."
Spring Capital co-founder David Klinger also thinks it's time to sell and expects BTC will be worth just $2,000 by 2030.
"It should have been a perfect storm for BTC. There has been volatility in markets, wider institutional adoption and access through ETFs and more recognised custody solutions. The high cost of mining, the high use for nefarious purposes and the fact that it is not supported by any underlying asset means BTC will continue to drift lower."
In the holding camp, Ruadhan O from Seasonal Tokens, brings up an interesting point about Bitcoin's halvings, i.e. when the mining reward for Bitcoin is cut in half. "Bitcoin's price follows a predictable 4-year cycle, caused by the halvings in the rate of production, which happen once every 4 years." Based on historical patterns, he believes the price will "probably recover slightly between now and the 2024 halving, because that's what happened in previous cycles."
Director, Master of Financial Technologies and Lecturer of FinTech Innovation and Entrepreneurship at Swinburne University of Technology Dimitrios Salampasis says it's time to hold, noting the broader external pressures on Bitcoin.
"Recent developments have shown that Bitcoin is susceptible to externalities and the broader business, regulatory and economic environment is putting massive pressure on the already volatile value."
Do you think BTC is currently overpriced, underpriced or priced fairly?
Only 19% of our panellists believe Bitcoin is overpriced. 25% believe the current price is fair, while the majority (56%) believe BTC is underpriced.
Co-founder and chief strategy officer at InvestDEFY Technologies Aaron Samsonoff thinks BTC is underpriced, noting that BTC is a hedge on currency debasement, rather than inflation.
"Debasement causes inflation and it will continue to erode purchasing power", he added.
Meanwhile Associate Professor of Decentralized Finance at Nottingham Trent University Jeremy Cheah thinks BTC is overpriced and says it has lost its role as a hedge.
"Bitcoin has lost its hedging properties and has become a mainstream alternative investment and so is susceptible to major events around the world and macroeconomic conditions."
Cheah is also part of the majority of panellists (53%) who think Bitcoin's price will continue to be closely correlated with high growth tech stocks. However 32% of panellists think this correlation will end.
What does a successful Merge mean for Bitcoin?
Now that the Ethereum Merge has been completed, we asked our panellists how the Merge will affect Bitcoin and its price.
Alex Nagorskii from DigitalX sees the Merge as being beneficial for Bitcoin. "Bitcoin and Ethereum have fundamentally different value proposition while existing in the same crypto ecosystem. Success of the wider system is beneficial for all parties."
Yves Longchamp, head of research at SEBA Bank, shares a similar view. "It is overall positive for the crypto universe. Bitcoin and Ethereum do not compete, they have different value propositions."
On the other hand, Natalia Zakharova from FXOpen thinks the Merge will cause Bitcoin to lose its spot to Ether. Zakharova says, "The market cap of Ethereum will likely surpass BTC."
When do you think the market cap of Ethereum will surpass Bitcoin?
A small percentage of our panellists (6%) believe this could happen some time in 2023, while 23% think it will happen one year after that. Some of our panellists (13%) think it could happen sometime in 2025, while others (12%) in 2026 or later.
VP of Web3 at RealFevr, Pedro Febrero, thinks Ether will overtake Bitcoin by market cap in 2025; however, he's still bullish on Bitcoin overall.
"Bitcoin is still the largest cryptocurrency, with the largest market cap and price. Therefore, even though it most likely will lose dominance, versus other cryptos, it will still overperform most non-crypto assets. Having the least volatility of all the cryptos could perhaps prove a reason for new players to buy into BTC."
However, 46% of panellists, including Gryphon Digital Mining CEO and director Robby Chang, believe the market cap of Ether will never surpass Bitcoin.
Similar to Longchamp and Nagorski's points, Chang argues the two cryptocurrencies have different use cases and says "there can be two successful major cryptocurrencies."
Do you think Bitcoin's commitment to proof of work will slow meaningful progress on crypto energy consumption?
The White House released a report that said cryptocurrency mining inhibits the US from combating climate change. Given that Ethereum moved from mining to staking after the Merge, the spotlight is now on Bitcoin.
The majority of our panellists (58%) don't think BTC's commitment to proof of work will inhibit progress on climate change, while 27% think it will. Only 15% were unsure.
Meet the panel
Methodology
Finder surveyed 55 fintech specialists from late September to early October 2022. Panellists are able to answer as many or as few questions as they like, meaning the number of responses received varies by question, and 51 panellists gave their price forecast for BTC. Panellists may own some cryptocurrencies, including BTC. All prices are listed in USD per BTC.
Changes to methodology: In 2021, this research was conducted using the simple mean of all answers supplied to Finder. From 2022, we switched to using the truncated mean, with the top and bottom 10% of responses removed in order to attain a more consistent result. Any 2021 results quoted in this analysis have also been re-calculated using the truncated mean.
Disclaimer: Cryptocurrencies are speculative, complex and involve significant risks – they are highly volatile and sensitive to secondary activity. Performance is unpredictable and past performance is no guarantee of future performance. Consider your own circumstances, and obtain your own advice, before relying on this information. You should also verify the nature of any product or service (including its legal status and relevant regulatory requirements) and consult the relevant Regulators' websites before making any decision. Finder, or the author, may have holdings in the cryptocurrencies discussed.