Finder is committed to editorial independence. While we receive compensation when you click links to partners, they do not influence our content.
What are the most popular share trading platforms in South Africa?
We compared the fees, trading tools and features to find 10 of the most popular online brokers in South Africa.
Are you looking for the a good online broker in South Africa? With activity in the stock market surging last year, there are now dozens of share trading apps to choose from in South Africa in 2021 offering record low prices.
But picking a share trading platform is about more than just the fees. The best platform for you will depend on how often you trade, which markets you're investing in and how experienced you are.
To make it easier, we've compared some of South Africa's most popular share trading platforms by looking at fees, features and available products. Here's a list of well-known brokers available in South Africa, picked by Finder's team, in no particular order.
Popular share trading platforms in South Africa
Here is a list of 10 popular trading platforms available in South Africa in 2021 according to the latest information (last updated June 2021).
---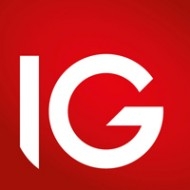 A great option for cheap brokerage fees for global shares, with low broker fees for active traders and a wide range of markets available.
IG has highly competitive fees with tight spread on both local and global stocks. This means IG offers some of the lowest commission fees among brokers offering global stocks. Users can also trade forex, cryptocurrencies and commodities using IG's platform.
---
2.CMC Markets
This is a fantastic broker for trading global shares. You can trade shares and ETFs as well as stocks from 15 global markets with tight spreads.
CMC Markets offers an extensive range of features and options to suit traders who are interested in global shares and currencies. You also get a range of trading tools including advanced charts, stock watchlists and conditional orders.
---
This is a solid choice if you're looking to invest in US stocks. It offers zero broker fees for US stocks, fractional shares, and a copy trading feature. It's also easy for beginners to get started.
eToro is well known for its social features that allow users to learn from each other and to imitate the trades made by successful traders. It's a top choice for US stocks thanks to having zero brokerage fees, a low currency conversion rate and a range of trading features such as news updates and charting tools.
Disclaimer: eToro offers both stock and CFD trading. CFDs are considered high-risk products where you could lose more than your initial capital.
---
4. EasyEquities
Easyequities works great for long-term investors, with no inactivity fee and a 0.25% charge per transaction for local stocks. It's easy to pick up for beginners, and gives you access local shares.
With no monthly subscription or inactivity fees for the standard account, EasyEquities customers can buy and sell South African shares for 0.25% per transaction, and Australian and US shares for 0.56% per buy/sell option without worrying about ongoing costs. EasyEquities also offers excellent research features, such as a portfolio tracking tools, stock recommendations and plenty of investment guides.
---
5.Saxo Capital Markets
This is a good pick for anyong looking to invest in ETFs, with 0.25% per transaction on JSE-listed ETFs (R100 minimum). Saxo offers a wide range of options on an easy-to-use platform.
Saxo Capital Markets isn't the cheapest option for traders, but it is an excellent choice for anyone who wants access to a large variety of options. The platform charges a small percentage fee when you invest in South African-listed ETFs and for South African stocks. Although it has some ongoing fees, the platform still charges less than many competitors. This makes it a top pick for long-term and ETF investing.
---
6.Ally Invest
A good option for beginners who want to invest in US stocks, with no monthly or inactivity fees, an easy-to-use mobile platform, and low brokerage costs on US stocks.
Ally Invest's mobile trading app is simple enough for beginners to get started, while also offering a range of useful features that more advanced traders might find useful, such as technical indicators, real-time alerts and customized watch lists, comprehensive research, and reporting tools. The trading platform doesn't charge any commission for stocks or ETFs above $2, but charges a $4.95 base commission plus one cent per share on the entire order for securities below $2.
---

7.Sharenet Securities
A good option for investors looking to focus on local shares. Get access to all JSE-listed products, as well as local and international CFDs.
Sharenet Securities has been around for over 30 years, providing investors with the tools and services they need to make the financial decisions that fit their goals. While the company offers a more traditional brokerage service backed by an experienced team, it also provides an excellent online trading platform. Along with a whole list of trading tools, Sharenet offers a demo account as well as training courses for beginners.
---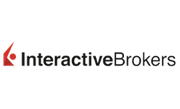 Has cheap broker fees, a long list of global markets, advanced trading features and OTC stock trading, making it a great option for active traders.
Interactive Brokers has an extensive range of trading tools for active traders, such as advanced charting, fractional shares and a long list of conditional order options. Its brokerage fees are among the lowest on the market global share trading, especially for high-frequency traders, and users can also trade OTC stocks.
---
A South African broker that offers commodities, CFDs, and forex trading with a low minimum deposit and low brokerage fees for global stocks.
CM Trading is highly ranked for international share trading thanks to its wide range of investment options and feature rich platform. The platform is regulated by FSCA and uses strong encryption to protect online transactions.
---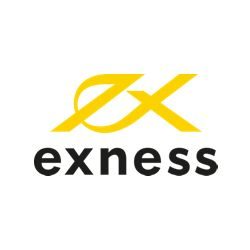 An excellent option for regular traders, with low spreads across multiple asset classes and commission-free accounts.
Exness is a global broker with a big variety of options, including stocks, forex, metals, crypto, indices, and energies. All of which can be traded on zero trade commission accounts or accounts with free spreads depending on the type of account you choose. Exness also features advanced trading tools and expert coaching and tutorials via the Exness Academy.
---
With dozens of share trading platforms in South Africa, it's not easy to work out which one is best suited to you.
The best app for beginners is going to be very different to a platform that suits active or professional traders. Meanwhile, somebody that wants to invest in South African shares and ETFs may have no interest in currencies trading or international markets.
The fees can also change depending on how often you trade in a month, a quarter or a year.
It may even save money to have more than one platform. For example, you could have one app to trade SA stocks, one for US shares and another for currency markets.
What's your trading style?
There are many different kinds of share traders. Once you know which category you fall into, you'll be able to more easily pick the best share trading app for you. For example, there are casual traders, active traders and long-term investors.
This will influence the features you're looking for in an online broker. From the ease of use of the system through to the market research information available, it's important that the platform complements your trading needs.
Ask yourself the following questions to determine your trading style:
How often will I trade? If you buy or sell shares once or twice a month (or even less), you're a casual investor. You may want to avoid brokers that have an inactivity fee or charge higher broker fees for less frequent trades.
If you intend to buy and sell shares multiple times in a day, you're an active trader. You'd want to look for platforms that offer low brokerage for high-frequency trading and an extensive range of trading features, such as charting tools and order options.
Am I a trader or an investor? Traders try to make money from share price movements by buying and selling stocks frequently – often several times in a day or week.
Investors use the "buy and hold" strategy by targeting quality companies they think will rise over a long time-frame and possibly offer dividends. They may only buy and sell a few times in a year. Investors may find the inactivity fee more important than a stock analysis feature.
For traders, a low brokerage fee and advanced features are key. They might find the stock analysis feature more important than an inactivity fee.
How will I place trades? Will you be placing all your trades online, via a mobile app or over the phone? Make sure the app offers your preferred choice and check the fees.
What will I be trading? Do you want to trade Sourh African shares, US shares or other international markets? Some online brokers also offer other markets such as global currencies and cryptocurrencies. Depending on what your priorities are, you may wish to get a broker that offers all of the above or several different brokers– one for each market.
How much money am I trading? Do you intend to invest one lump sum of R30,000 into the stock market or would you prefer to make several small trades of a few thousand rands? Brokerage fees sometimes differ depending on the amount you're buying and selling per month, per year or by trade.
How to compare online brokers
There are plenty of things you'll need to consider when looking at different platforms. Of course, it all comes down to how you're intending to use it.
Here are some of the key features to look at when comparing online share trading platforms:
The broker fees. Almost every online trading platform will charge you a brokerage fee (also called a commission fee) when you buy or sell shares, ranging from around R100 to R300 per trade. These fees may be calculated as a percentage of the transaction amount for larger trades and may also be lower depending on how frequently you trade.
Monthly fees. Some providers charge ongoing subscription or inactivity fees where you're charged if you make too few trades. This will especially be the case where a platform offers an extensive range of features for advanced traders.
What can you trade? Some trading platforms will not only give you access to South African shares but also international shares. Others will also allow you to trade currencies, indices, cryptocurrencies and much more, so look for this functionality if it's important to you.
Ease of use. Share market trading can be complicated and often requires you to respond quickly to market changes. With this in mind, look for a platform that allows you to make fast and precise trades with minimum fuss.
Access to market data. Does the platform offer dynamic, real-time or delayed market updates? Some platforms offer research and broker analysis on individual stocks that can come in handy.
Order types. Consider the options available when you're buying or selling shares. Can you place orders at market and/or at limit and are other order types such as stop/loss orders an option to add more flexibility to your trading?
Reporting. Check what reporting tools each platform offers to help you track how your trades are performing, record dividends and pass on any relevant information to SARS at tax time.
Customer support. Look for phone, email and live online chat support. Do they offer customer service 24/7 if you're having trouble placing a trade?
Education. Some platforms also feature a range of educational tools and resources, such as how-to guides and webinars, to help you get more out of your trading account.
Security. How secure is the platform and what measures are in place to ensure the safety of your funds?
What fees will I pay to trade shares?
There are three main fees that commonly apply when you use online share trading platforms – brokerage fees, monthly fees and foreign exchange fees if you trade global shares.
Brokerage fees vary greatly between providers but typically start at around the R100 to R200 range. For large transactions, fees of around 0.1% and up usually apply. If you're planning on making lots of trades, you'll want to keep an eye out for a platform that offers low per-trade fees.
Some providers will not charge any monthly fees at all. However, more advanced trading platforms and those that offer premium services will often charge a monthly fee that could be as high as around R800 per month. A number of brokers will waive this fee if you perform more than a certain number of trades each month.
Finally, remember that many brokers offer different membership levels – for example gold, silver and platinum – which offer different features and therefore attract varying fees.
Brokerage fees. Brokerage fees (also called commission fees) are the charges that apply to each buy and sell transaction of stocks and ETFs, and they usually vary depending on the size of your buy or sell order or how often you trade.
Ongoing fees. These apply monthly or annually, but not all providers will charge ongoing fees. This may depend on how frequently you trade, for example, inactivity fees are often charged if you don't place any trades within a certain period of time.
Withdrawal fees. Some brokers charge a fee to withdraw money from your account.
Foreign exchange fees. If you want to buy US or other global shares, you'll need to pay an exchange fee when you deposit money into your account to convert your South African rands to the applicable currency.
Disclaimer: This information should not be interpreted as an endorsement of futures, stocks, ETFs, CFDs, options or any specific provider, service or offering. It should not be relied upon as investment advice or construed as providing recommendations of any kind. Futures, stocks, ETFs and options trading involves substantial risk of loss and therefore are not appropriate for all investors. Trading CFDs and forex on leverage comes with a higher risk of losing money rapidly. Past performance is not an indication of future results. Consider your own circumstances, and obtain your own advice, before making any trades.