Spike in young, creditworthy borrowers could change how lenders look at your loan application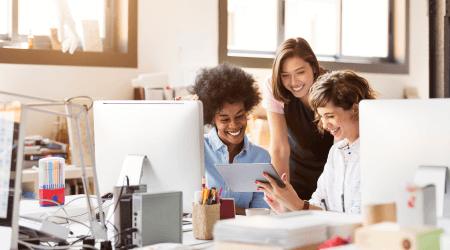 Your credit score might not mean as much as cashflow, career and spending habits in the future.
Borrowers between 18 and 30 were the only creditworthy demographic that saw an increase in applications during March and April 2020, according to a study by ID Analytics and LexisNexis Risk Solutions.
As lenders shift to serve that group, it's likely the US will see a change in what creditors look for when underwriting applications — like emphasizing cashflow and spending habits over credit score.
Will COVID-19 make credit scores obsolete?
Online lenders and fintech companies have been leading the charge toward using alternative data in underwriting instead of credit scores to capture a younger market that traditional lenders have historically failed to serve. But banks and credit unions may be joining them soon.
When the coronavirus shutdowns forced banks and credit unions to move online, it also pushed them to adopt technology like artificial intelligence to facilitate applications that would normally be handled in person. This makes it a lot easier easier to factor in education, career and cashflow.
And a rise in creditworthy young borrowers might just give enough incentive for banks and credit unions to embrace the shift away from credit scores.
Millennials have thinner credit profiles and lower credit scores than previous generations, according to a 2019 study by Experian. And Gen Z is expected to be equally disadvantaged. But they were the only group to see a rise in strong credit applications since March 2020.
There's also the fact that credit scores just aren't as useful during an emergency as they were under normal circumstances. Coronavirus forbearance programs can artificially inflate credit scores, since they typically report accounts as current. And even without forbearance, it can take months for a credit score to catch up with missed repayments.
This means borrowers who defaulted on credit in March or April could still theoretically qualify for credit at a competitive rate. And lenders are looking for a way around this.
What is alternative data?
Alternative data is a catch-all phrase for the factors that online lenders consider when underwriting your loan that banks might have ignored in the past. Two major factors that lenders are looking for are stability and regular cash flow.
This all depends on the lender. Lenders might look at factors like how long you've been with your current employer, professional licenses and level of education when evaluating stability. In some cases, they might even tap into public records to look at data like when you last moved or changed your phone number.
When evaluating terms of income, lenders might go beyond your income and debts to look at your credit card history and bank accounts to evaluate your spending habits. And some consider your savings and retirement accounts.
What this means for you
Since each lender has its own formulas for evaluating credit applications, a rise in alternative data could mean a rise in specialized lending.
We've already seen this happen in the online lending space: Online lender Upstart targets good students with mediocre credit by looking at data like your SAT scores, work experience and college transcripts.
But even with nonspecialized lenders, it's likely that most creditors will shift to focus on cash flow and spending to make sure you really are a reliable borrower. Credit scores simply haven't caught up with the current economic reality, but your bank account has.
How to make yourself an attractive applicant in the future
Setting yourself up to be as financially stable as you can under the current circumstances could be key to getting credit in the future.
For some people, this might mean starting an emergency fund and opening a retirement account. Or it could mean staying at your current job — or staying in the same field if you've been laid off.
If you're unemployed, taking this time to get a certificate or professional license can also help out your future credit applications, as well as your career.
But something that everyone might want to do is evaluate your spending habits and stay within your budget as much as possible.
Photo credit: Getty Images