You are not alone in struggling to save, research says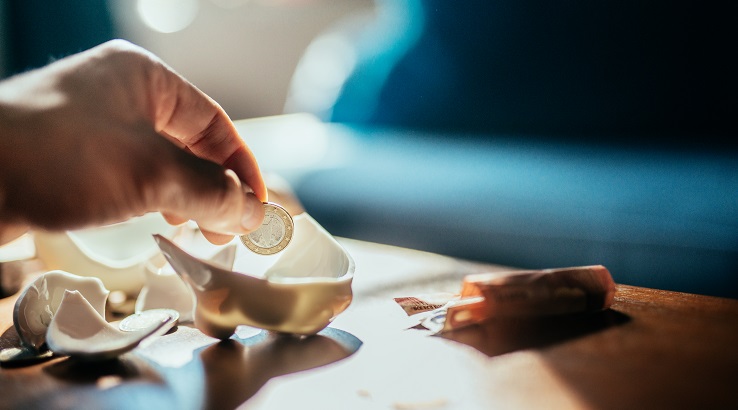 New research finds that it may be easier to achieve other goals, like gaining one's "dream body," than to save.
If you ever had the feeling that saving is impossible, you are not alone. According to recently released research from PurePoint Financial, 28 percent of Americans feel it is impossible to achieve even a basic savings goal.
Per the digital bank's survey "State of Savings in America," 84 percent of Americans are saving toward something — retirement, an emergency fund, a trip or a major purchase. However, only 40 percent of Americans feel they are better than okay with their money-saving habits. When asked about what they are more likely to achieve, 51 percent of those surveyed said they are more likely to travel to somewhere exciting than reach their savings goals.
28 percent said they are more likely to achieve their "dream body" — assumingly through rigorous exercise and dieting — than reach their savings goals. A quarter believe they are more likely to fall in love.
Savings can be an exercise in sheer willpower, and fortunately, there are apps and bank products available that can help. Many banks, such as Capital One, Wells Fargo, Bank of America, Chase and Citi, have automatic savings programs. Some of these programs, such as Bank of America's Keep the Change, round up debit transactions to the nearest $1 or $5 and place the difference in a savings account. Other accounts allow regular automated transfers into a savings account, relieving the saver of any pressure to actually transfer money.
Apps like Billshark can also help with savings by negotiating monthly bills to reduce costs. These bill savings can then be saved. Other apps allow users to better map out expenses, find savings with everyday purchases and save funds in high-interest savings accounts.
Saving as a personal habit
Saving, even with these tools, requires focus and commitment. Saving is a habit that can be formed and forged. "The peace of mind that comes from knowing you have money saved can make achieving many of life's other goals all the more attainable," said Brian Milton, deputy head of consumer banking at Union Bank and PurePoint Financial, in the research announcement.
"Getting in the habit of saving is key. First, set a goal, any goal. Saving is always easier with a goal in mind. Then set up monthly automatic transfers into a savings account that offers a competitive rate. If you're going to save your hard-earned money, you'll want an account that works hard for you too."
Not having enough savings can be shameful. More than 20 percent of Americans would rather talk about their most embarrassing health issue than their lack of savings. Women tend to be more likely to hide their lack of savings. Three out of 10 who identified as being bad at saving said the fact they had no savings shamed them and they hid the fact.
This may create a sense of being alone, that you are the only one who is struggling through this situation. In reality, by talking it out, you may realize that your friends and family may be suffering through the same crisis. Being able to share with someone going through the same pain as you can give you someone to lean on and someone to help push you on when you get discouraged.
"Our survey found nearly 30 percent of millennials constantly feel like they have to decline invitations to go out with friends so that they can save money," Milton added. "We understand it can be hard to talk about finances with others, but chances are your friends may be in a similar situation. By opening a dialogue about your financial goals and challenges, you may find ways to spend time together without breaking your budget."
Picture: Getty Images