Finder is committed to editorial independence. While we receive compensation when you click links to partners, they do not influence our opinions or reviews. Learn how we make money.
"The Xbox One really allows us to show emotion": Rise of the Tomb Raider
The controversial decision to go with only Xbox One as the launch platform for Rise of the Tomb RaiderM/em> has annoyed some gamers, but it provided major benefits during the development process, according to Crystal Dynamics.

After the commercial and critical success of the 2013 Tomb Raider reboot, fans of all formats were eagerly anticipating news of a sequel. Its reveal, however, was tempered somewhat by news that the game would be exclusive to the Xbox One and Xbox 360 at launch on 10 November. The game will appear on PC in early 2016, and PS4 in late 2016, but that's cold comfort to many.
Read the entire interview here
For Xbox One owners, however, the situation could not be better, with the game developed to make the most of the console's features. We recently caught up with Michael Brinker, senior designer at Crystal Dynamics, and our full interview with him will be posted shortly. In the interim we've been posting interesting snippets, and you may have already caught how the "rape scene controversy" has not impacted Rise of the Tomb Raider or "We have an Oh My Shit team".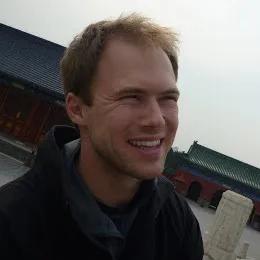 Michael Brinker
– Senior Designer at Crystal Dynamics
– Former Game Designer at Electronic Arts
– Worked on The Godfather (PS3, Xbox 360
and Wii) and Dante's Inferno (PS3 and Xbox 360)
Let's talk about the Xbox One – what does it bring as the launch console to Rise of the Tomb Raider?
MB: A lot. I'm really excited about the Xbox One because of what the platform allowed us to do. I was just in Seattle and I watched people walk by our booth and saw their jaws drop and their eyes pop out of their heads because of the tech that's behind this game and how it looks.
For example, what we can do now is have a global lighting solution so we have a physical-base render, singular light source, soft shadowing on the walls and layering of textures so that light bounces directly off them. We have sub-surface scattering on the skin tones and skin shaders. We have hair simulation. We have more morph targets and blunt shapes in her face. So all of the facial emotion we're capturing from Camilla Luddington's performance [as Lara Croft] is way more detailed than it was in the last game.
So you're not only getting that layer of immersion that comes from being in a world where you have things like deformed snow, but you're also getting that emotion that's coming across in the character. And by focusing on that, the Xbox One really allows us to show emotion. That to me is what is so important about this game: it is the quintessential Tomb Raiding experience that we've always wanted to build from the ground up.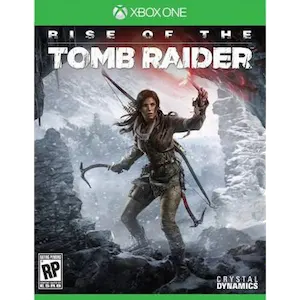 Rise of the Tomb Raider
from Microsoft
Take control of the legendary Lara Croft as she reveals crypts and tombs that are filled with secrets, some valuable, some dangerous.
View details
Check out more Tomb Raider content on finder
More guides on Finder