Finder is committed to editorial independence. While we receive compensation when you click links to partners, they do not influence our content.
Xbox One Hits 450 Games As Library Grows by 27% Overnight
Finder analyses how the arrival of backwards compatibility to the Xbox One has changed the available catalogue of games.

As of today's dashboard update for the Xbox One console, you can now play Xbox 360 games on the Xbox One thanks to the arrival of a backwards compatibility feature. The console's available games library has grown overnight by 104 titles, the full list of which you can view here. We have been studiously collating a list of every available Xbox One game and, prior to this update, we can confirm that there were 355 titles available to Xbox One gamers. As of this update, that total now sits at 450.
If you're wondering about the disparity there (355 + 104 = 459, right?) it's because nine of the games that have just received backwards compatibility support were already available on the Xbox One store anyway and therefore already part of our list. This is in large part thanks to Rare Replay, as the nine games in question are the three Banjo-Kazooie games, the two Viva Piñatas, the two Perfect Darks, Kameo – all included in Rare Replay – and Halo: Spartan Assault.
The arrival of backwards compatibility improves the available games on the console by 27%, although it still falls short of the titles available for the Xbox One's rival console. The PlayStation 4 recently passed the 500 game mark, and as of November 12, 2015, that total has now reached 521. However, we've also established that a further 62 games were shown in backwards compatibility marketing material by Microsoft, yet were not seen in the launch line-up. So if these appear regularly over the coming months, then very shortly the two consoles will be quite close in an available game comparison.
We will keep you posted as more games arrive on the service.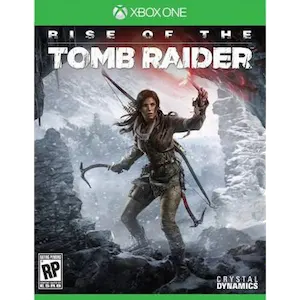 Rise of the Tomb Raider
from Microsoft
Take control of the legendary Lara Croft as she reveals crypts and tombs that are filled with secrets, some valuable, some dangerous.
View details
More guides on Finder