Finder is committed to editorial independence. While we receive compensation when you click links to partners, they do not influence our content.
World Surf League schedule of events 2021
When do the WSL championships take place? Read on to find out.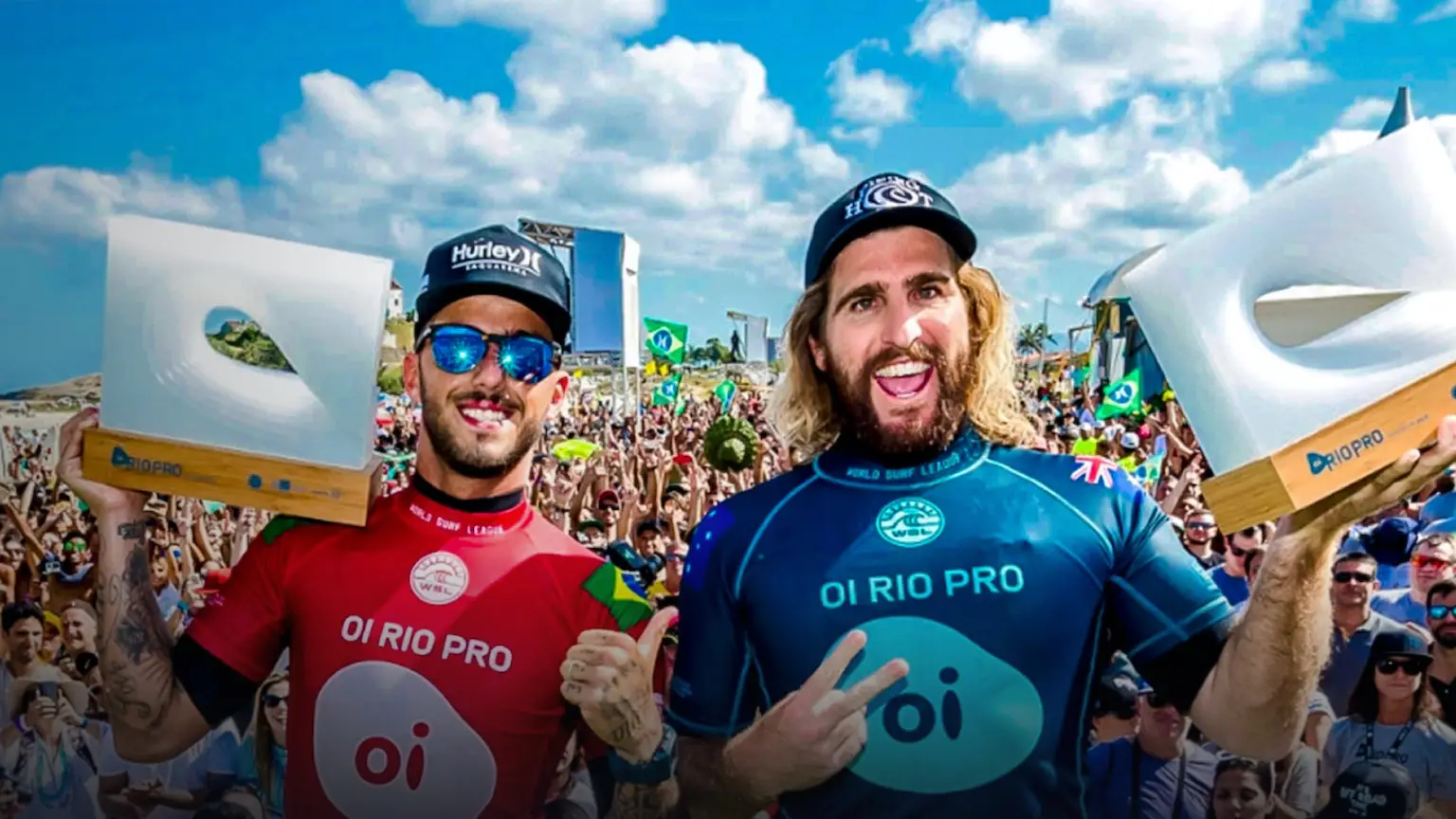 The complete calendar for the men's and women's championships.
The wind has turned off-shore, tides are favourable and the best surfers in the world are ready to take on waves of consequence. Are you prepared for the 2020 WSL Championship? Thankfully, you never have to miss a wave or a wipeout, with a live stream of each and every event unfolding the official WSL live stream.
On both the men's and women's sides of the WSL draw, anything could happen in 2020.
In the men's event, former world champions Kelly Slater (unless he chooses to retire), Adriano De Souza, Gabriel Medina and Italo Ferreira and John John Florence return to competition. While Jordy Smith, Julian Wilson, Kolohe Andino, Owen Wright and Felipe Toledo have proved they're right on the cusp of maiden titles. In addition, there are three rookies keen to impress.
In the women's competition, the incredible Australian Stephanie Gilmore will be striving for a stunning eighth WSL Championship title. But former winner Tyler Wright is looking to make up for an injury-plagued 2019. Meanwhile Lakey Peterson, Tatiana Weston-Webb, Caroline Marks and Johanne Defay will want to capitalise on strong 2019 seasons. Then there's Aussie Sally Fitzgibbons: is 2020 finally her year?
You'll notice on the WSL schedule below there are no locked-in dates for competition in the world surfing calendar. As events are so reliant on weather and swell conditions, instead there's an event window. While forecasts can predict likely days of competition, a call is made each morning on whether to run a full schedule of rounds, some competition during certain parts of the day or to register a "lay day" (with competition called off).
It's also possible for competition to start and then be called off if conditions change or the spectacle simply isn't up to scratch. The WSL events are structured to be flexible, so staying agile on these days as a spectator is important.
In 2020, the men's and women's competitions are more aligned than ever before. As you'll notice in the schedule below, there's very little variation between them. It means during the event window, the men's and women's rounds can be interwoven, or act independently, based on how the conditions best suit the two championships' specific strengths.
Surfing at the 2020 Olympics
For the first time, surfing will be included in the 2020 Tokyo Olympic Games. While this event will run just like a normal WSL tournament in terms of a waiting period, the result won't inform the WSL tour standings at all. Instead, the WSL tour has shifted its normal event dates around so that the Tokyo – or more precisely Tsurigasaki Surfing Beach – event can make use of the world's very best surfers.
Indeed, the top two surfers from each nation as per the 2019 rankings will be representing their country at the Tokyo Olympics. See below for the full dates.
Men's WSL 2020 schedule
| Stop | Event | Location | Waiting Period |
| --- | --- | --- | --- |
| 1 | Corona Open Gold Coast | Queensland, Australia | March 26 - April 5, 2020 |
| 2 | Rip Curl Pro Bells Beach | Victoria, Australia | April 8 - 18, 2020 |
| 3 | Margaret River Pro | Western Australia | April 22 - May 2, 2020 |
| 4 | Quiksilver Pro G-Land | Indonesia | June 4 - 14, 2020 |
| 5 | Oi Rio Pro | Brazil | June 18 - 27, 2020 |
| 6 | Corona Open J-Bay | South Africa | July 7 - 19, 2020 |
| Non-Tour | Olympics, Tsurigasaki Surfing Beach | Japan | July 26 - August 2, 2020 |
| 7 | Tahiti Pro Teahupo'o | Tahiti | August 26 - September 6, 2020 |
| 8 | Michelob ULTRA Pure Gold Freshwater Pro | USA | September 15 - 20, 2020 |
| 9 | Quiksilver Pro France | France | October 1 - 11, 2020 |
| 10 | Meo Rip Curl Pro Portugal | Portugal | October 14 - 25, 2020 |
| 11 | Billabong Pipe Masters | Hawaii | December 8 - 20, 2020 |
Women's WSL 2020 schedule
| Stop | Event | Location | Waiting Period |
| --- | --- | --- | --- |
| 1 | Corona Open Gold Coast | Queensland, Australia | March 26 - April 5, 2020 |
| 2 | Rip Curl Pro Bells Beach | Victoria, Australia | April 8 - 18, 2020 |
| 3 | Margaret River Pro | Western Australia | April 22 - May 2, 2020 |
| 4 | Quiksilver Pro G-Land | Indonesia | June 4 - 14, 2020 |
| 5 | Oi Rio Pro | Brazil | June 18 - 27, 2020 |
| 6 | Corona Open J-Bay | South Africa | July 7 - 19, 2020 |
| Non-Tour | Olympics, Tsurigasaki Surfing Beach | Japan | July 26 - August 2, 2020 |
| 7 | Michelob ULTRA Pure Gold Freshwater Pro | USA | September 15 - 20, 2020 |
| 8 | Roxy Pro France | France | October 1 - 11, 2020 |
| 9 | Meo Rip Curl Pro Portugal | Portugal | October 14 - 25, 2020 |
| 10 | Hawaii Pro | Hawaii | November 25 - December 6, 2020 |
Book your flights now
More guides on Finder