The CARES Act reduces penalties for 401(k) withdrawals, but you can still lose money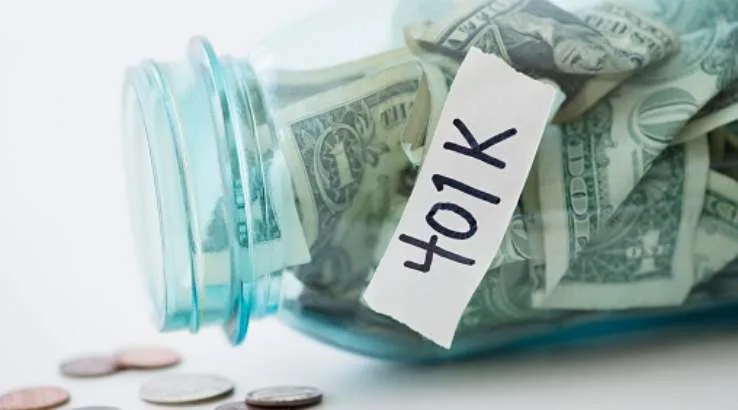 The coronavirus outbreak has put immense pressure on the economy, with businesses and individuals feeling the pinch of lost capital and wages. The CARES Act makes it easier for people to access their 401(k)s — but is it a good idea? Tapping into your savings may feel like a viable option but there are risks to consider before you dig into your retirement nest egg.
How does the CARES Act affect my 401(k)?
Under the CARES Act, the following changes affect how individuals can access 401(k) funds:
401(k) withdrawals. Withdraw up to $100,000 from 401(k)s without incurring the standard 10% penalty. Distributions are taxed over 2020, 2021 and 2022 and if you repay the amount you withdraw in three years, you can claim a refund on taxes you paid.
401(k) loans. Borrow up to 100% of vested balance up to $100,000 with no loan payments required during the first year.
Waived minimum distribution requirements. Retirees can forgo their 401(k) distributions.
Does it affect any other retirement plans?
Other retirement plans, including 403(b)s and individual retirement accounts (IRAs) are also included in the changes introduced by the CARES Act. You can withdraw up to $100,000 from 403(b)s and IRAs without penalty. Like 401(k) withdrawals, you can opt to have your distributions taxed evenly over 2020, 2021 and 2022, with the option to claim a tax refund on any amount repaid within three years.
More information: What is the CARES Act?
The Coronavirus Aid, Relief, and Economic Security (CARES) Act was passed by the US federal government on March 27, 2020 and provides over $2 trillion in emergency support for individuals, families and businesses affected by COVID-19.
Benefits of the CARES Act include:
Emergency grants and loans for businesses.
Relaxed unemployment and bankruptcy filing criteria.
Refundable tax credits for individuals.
Changes to how individuals can access their 401(k)s and IRAs.
What are the risks of using the CARES Act to borrow from my 401(k)?
Cashing out a 401(k) may sound tempting, especially in light of the changes introduced by the CARES Act. But withdrawing funds from your retirement savings comes with a number of drawbacks:
Loan repayment following a job loss. If you take out a 401(k) loan and lose your job, the window for repaying your loan shrinks. Instead of having six years to repay funds, you'll have until mid-October of the following year to repay the entirety of what you borrow. And you'll also be slammed with the 10% withdrawal penalty.
Lost interest. Funds in your 401(k) earn interest. For each dollar you withdraw, you lose a dollar — and then some due to compounding interest.
Locked in market losses. As a result of the coronavirus outbreak, the S&P 500, along with a number of other small- and mid-cap stocks, is down more than 20%. Withdrawing money now instead of holding out for the market to recover locks in any market losses you've incurred.
Am I eligible to withdraw early under the CARES Act?
To be eligible for benefits under the CARES act, you must meet one of the following eligibility requirements:
You, your spouse or one of your dependents has been diagnosed with COVID-19.
You are unable to work because you must stay home to care for a dependent.
You have been laid off or have had your work hours reduced as a result of COVID-19.
How long does it take to get the money?
It may take several weeks before you see the requested funds in your bank account. Time frames for receiving money from your 401(k) depend on the account provider and payment method. Typically, 401(k) loan disbursements are available within a week of submitting an application, but the coronavirus outbreak has affected processing times for many providers.
Opt for direct deposit over a paper check to speed up the disbursement process.