Windhaven National Insurance Company goes out of business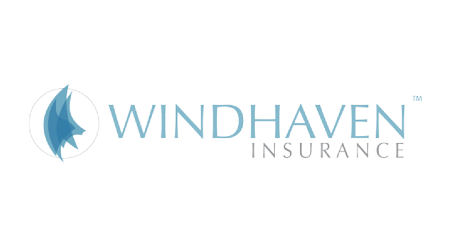 With the Texas- and Florida-based insurance company now in liquidation, all active policies are being transferred.
On Thursday, the Texas Department of Insurance ordered Windhaven National Insurance Company (WNIC) to liquidate all of its assets and close operations.
When passing down its verdict, the District Court of Travis County, Texas, revealed WNIC didn't have the assets to match its liabilities or the $5 million surplus required of insurance companies, according to The Insurance Journal. It also said the insurer didn't have the liquid assets to meet its financial obligations for the next 90 days, and that keeping the business's doors open wouldn't be in the best interest of its policyholders or creditors.
The company was licensed to write auto liability and physical damage coverage in Texas, and auto and homeowners insurance in Florida. It wrote over $2 billion in home and car insurance premiums since 2005, and had more than 240,000 policyholders across the two states.
At the time of liquidation, The Insurance Journal reported that WNIC had 73,000 active auto policies in Florida alone.
How the Windhaven Insurance liquidation affects policyholders
Current auto and home policies are still valid, and the company is working to move them over to affiliated partners or the Texas Department of Insurance.
"We are actively working on a solution to those services that had been provided by The Hearth Insurance Group via our network and affiliated partners to ensure that the obligations and servicing for all policyholders and agents continue to be fulfilled," State National Executive Vice President David Cleff told The Insurance Journal.
The Hearth Insurance Group was one of WNIC's subsidiaries winding down its operations.
Cleff said more information would be available soon, and we'll update this story at that time.
What to do if your insurance company goes under
The insurance industry has measures in place to protect consumers if their carrier goes into receivership. For example, insurers are legally required to be a member of their state's guaranty association, which can order claims to be paid before other debts. These associations cover policies up to a certain amount — similar to how the Federal Deposit Insurance Corporation (FDIC) backs bank accounts up to $250,000.
If your insurance company goes out of business, your policy will likely be transferred to another carrier or guaranty association. But if you file a claim during this transition time, you might not be covered for high limits or specific benefits.
Many carriers also purchase reinsurance — which is basically insurance for an insurance company. This usually applies in the event of a catastrophe and can help to protect policyholders if the company is going under at the same time.
As a policyholder, you can be proactive by asking your insurer how they're set up to handle bankruptcy — and shopping around for a new policy if you're not satisfied with the answer.
Picture credit: Windhaven Insurance