Will Super Bowl ads boost crypto prices?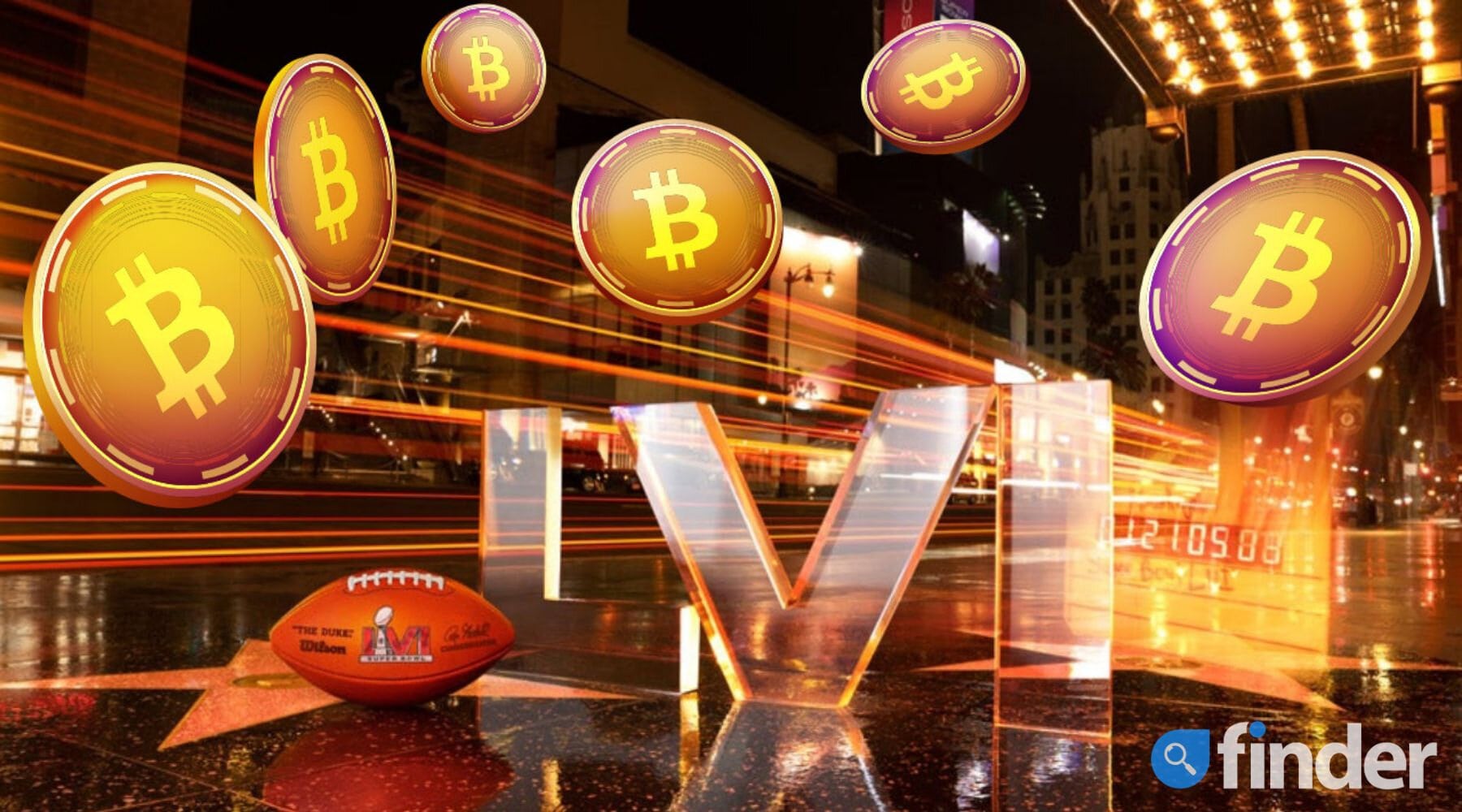 A study shows that a Super Bowl ad has a positive impact on the company's stock price the next day. What will it do the same for your crypto?
Crypto is going mainstream, and in America, nothing's more mainstream than the Super Bowl.
Crypto exchanges FTX and Crypto.com are among a handful of companies that nabbed a coveted spot during the Super Bowl, airing February 13. Will it translate to positive crypto prices come Monday?
Maybe. A 2021 study on the market response to Super Bowl ads and the impact on the stock prices of sponsoring companies found that game-day ads had a positive association with excess market returns. Of the 10 days around the day of the Super Bowl, the day after the big game, that following Monday, represented the largest gain.
In 2020, companies spent a whopping $5.5 million to get their products in front of the eyeballs of 102 million people for just 30 seconds. This year, the price is up to at least $6.5 million for a 30-second ad, according to NBC.
Of course, there's no guarantee a Super Bowl slot will raise the value of your crypto. But going mainstream removes one of the perceived risks of the digital currency world: That wide acceptance isn't here yet.
These crypto companies are sponsoring ads
The following crypto-related companies will be first-time Super Bowl advertisers.
FTX
FTX started crypto's takeover of sports last year with a 19-year $135 million sponsorship deal that renamed AmericanAirlines Area, home to the Miami Heat, as FTX Arena. Since then, the crypto exchange has sealed a slew of sports partnerships.
For starters, it's now the official crypto exchange brand of the MLB and the first-ever umpire uniform patch partner. FTX has also partnered with the athletic department of the University of California, Berkeley, for the naming rights to the field at its California Memorial Stadium.
In December 2021, FTX closed a multi-year deal with Monumental Sports and Entertainment, becoming the official crypto partners of the Washington Capitals hockey team, the Washington Wizards men's basketball team, the Washington Mystics women's basketball team and the Capital City Go-Go basketball team.
Crypto.com
Crypto.com has also invested heavily in sports sponsorships in the past year. The company announced in November 2021 that it had secured the naming rights for the iconic Los Angeles venue formerly known as Staples Center. Home to NBA's Los Angeles Lakers and LA Clippers, the NHL's LA Kings and the WNBA's Los Angeles Sparks, the venue will now be called Crypto.com Arena under a 20-year naming rights deal that reportedly cost about $700 million.
The crypto exchange also has partnership deals with Paris Saint-Germain, the current club of soccer star Lionel Messi, and LA's Angel City Football Club.
Binance
Binance has also joined FTX and Crypto.com with sponsorship deals ahead of the Super Bowl.
In November 2021, the company announced a partnership with Brazilian football club Santos FC, making it the official token partner of the club. Last month, Binance secured a sponsorship deal with Brazil's women's soccer league, Paulistão Sicredi 2022. Binance will also become the main sponsor of Argentina's national soccer team and is reportedly in talks with FC Barcelona for a partnership deal rumored to be valued at around $80 million.
Interestingly, Binance's Super Bowl campaign is using celebrities to warn fans about taking financial advice from celebrities. Last week, Binance released a video featuring Miami Heat forward Jimmy Butler, who warned viewers that they will "hear some of the biggest names telling you to get into crypto" during the Super Bowl but should instead do their own research.
A Super Bowl ad doesn't always pay off
While household names such as Budweiser, Coke, Pepsi and Doritos return almost every year with a Super Bowl commercial, there have been plenty of first-time advertisers that gambled millions for the exposure only to fade into obscurity. Remember the Pets.com ad from 2000?
Even if these crypto exchanges fall into the one-and-done category as far as Super Bowl advertisers go, it's a sign that crypto is more mainstream than ever before. We'll have to wait until Monday to see what these ads do to crypto prices.
Information on this page is for educational purposes only. Finder is not an advisor or brokerage service, and we don't recommend investors to trade specific stocks or other investments.
Finder is not a client of any featured partner. We may be paid a fee for referring prospective clients to a partner, though it is not a recommendation to invest in any one partner.