Why Tesla looks stronger than rival EV stocks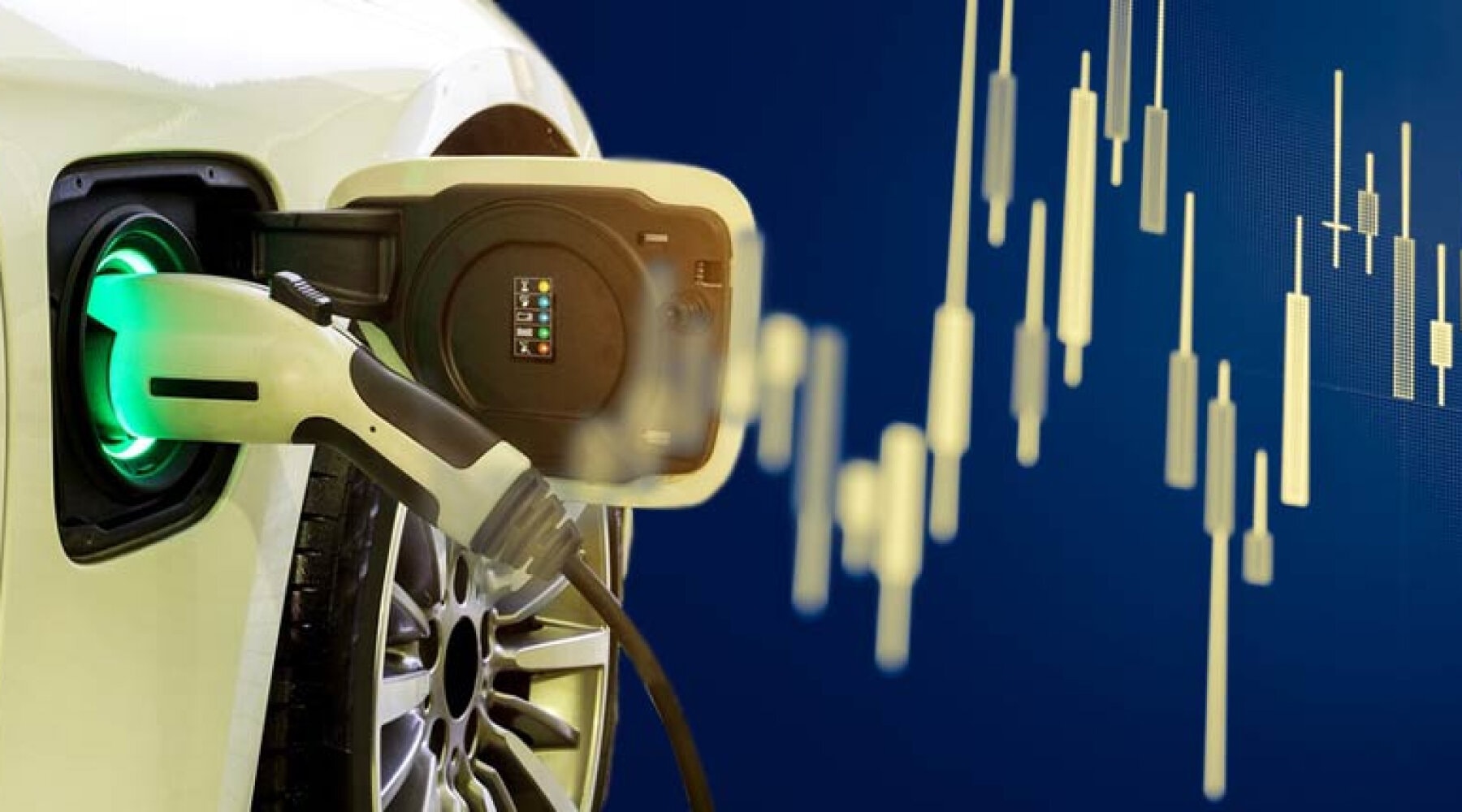 Here's why Tesla shares are faring better than its peers Rivian and NIO as persistent supply chain issues and Shanghai lockdowns cloud EV makers' prospects.
Shanghai lockdowns and persistent supply chain issues are muddying the outlook for electric vehicle makers, prompting many analysts to cut their price target and earnings outlook on Tesla and its competitors. The latest among them is Mizuho Financial analyst Vijay Rakesh who slashed his price target for Tesla (TSLA) to $1,150 from $1,300. He also lowered the target for Rivian Automotive (RIVN), to $70 from $80 and on NIO (NIO) to $48 from $55, MarketWatch reported. The downgrade sent Rivian shares down 3.6% as of Monday's close in New York, while NIO's American depositary receipts (ADRs) fell 4.7%. Tesla slipped on the day, but by less than 0.5%. The average analyst estimate for Tesla's second quarter earnings has fallen to $2.01 a share, from $2.20 a month earlier, according to data published on the Wall Street Journal website. The EV maker's profit outlook has been worsening since three months ago, when analysts were expecting earnings per share to reach $2.48. But while its earnings outlook was clouded by supply chain issues and the lockdowns that curb output from its factory in China, the number of analysts who rate the stock a "buy" the stock rose to 23, from 19 three months earlier. Even those who recommend that investors increase their holdings to a level above the allocation set by indices, have risen to 5 from 4. Those who tell their clients to sell dwindled to four, from seven three months earlier. Here's why the experts think Tesla will gain despite the sector's struggles.
Credit Suisse's thesis
Credit Suisse analysts Dan Levy and Trevor Young were among those who recently pared their earnings outlook and price target on the stock. They now expect the company's second quarter deliveries to reach 242,000, less than consensus of about 280,000, mainly due to the Covid lockdowns in Shanghai. They also cut the earnings outlook to $1.10 for the second quarter. That's not to say they're giving up on the stock. Far from it. In fact, they expect the company to outperform its peers in the EV race. "Robust fundamentals ahead should outweigh the near-term challenges for Tesla such as the recent growth sell-off, production disruptions in China, lingering semiconductor shortage, and magnified inflationary pressures," the Credit Suisse analysts said in a note June 24.
Flexing Tesla's manufacturing prowess
Morgan Stanley also expects Tesla's volume to decline in the second quarter, but it sees the company making up for that shortfall through higher pricing and a ramp-up in output in the second half of the year. "We'd buy weakness on a potentially weak 2Q print," the banks' analysts Adam Jonas, CFA, Evan Silverberg CFA CPA, Alexander Zoeckler said. The company has the "historic ability" to significantly increase production/sales in the latter weeks of a given quarter, they said. Tesla is expected to "flex its manufacturing prowess," aided by its accelerated ramp of Austin and Berlin, and deliver about 170,000 to 175,000 units in June, slightly below the estimated 180,000 units delivered in March, Morgan Stanley analysts said.
Technical signals support the bullish view
TradingView's technical analysis and Argus Research's quantitative report agree that Tesla is a buy, even on a day when the stock is down almost 1%. TradingView's "buy" signal factors in moving averages and oscillators for a real-time overview. The 4-hour indicator, a snapshot taken at 3:07 p.m. New York time Monday, shows 11 gauges signaling the stock is a "buy" while six say "sell". The remaining 9 are neutral. Argus's A6 algorithm is designed to capture and analyze financial trends for each company under coverage. Based on these metrics, Argus expects Tesla shares to rally to $958, signaling a 30% upside potential for the stock. It expects a 151% gain in the company's three-year revenue, and a 34% rise in gross margin.
Ready to open an account or considering a new broker? Find the best online brokers for your needs. Or check out fees and features in our comparison table to find a better deal today.
At the time of publication, Luzi Ann Javier doesn't own Tesla shares.
Information on this page is for educational purposes only. Finder is not an advisor or brokerage service, and we don't recommend investors to trade specific stocks or other investments.
Finder is not a client of any featured partner. We may be paid a fee for referring prospective clients to a partner, though it is not a recommendation to invest in any one partner.