What is the PancakeSwap (CAKE) token and why is it rising?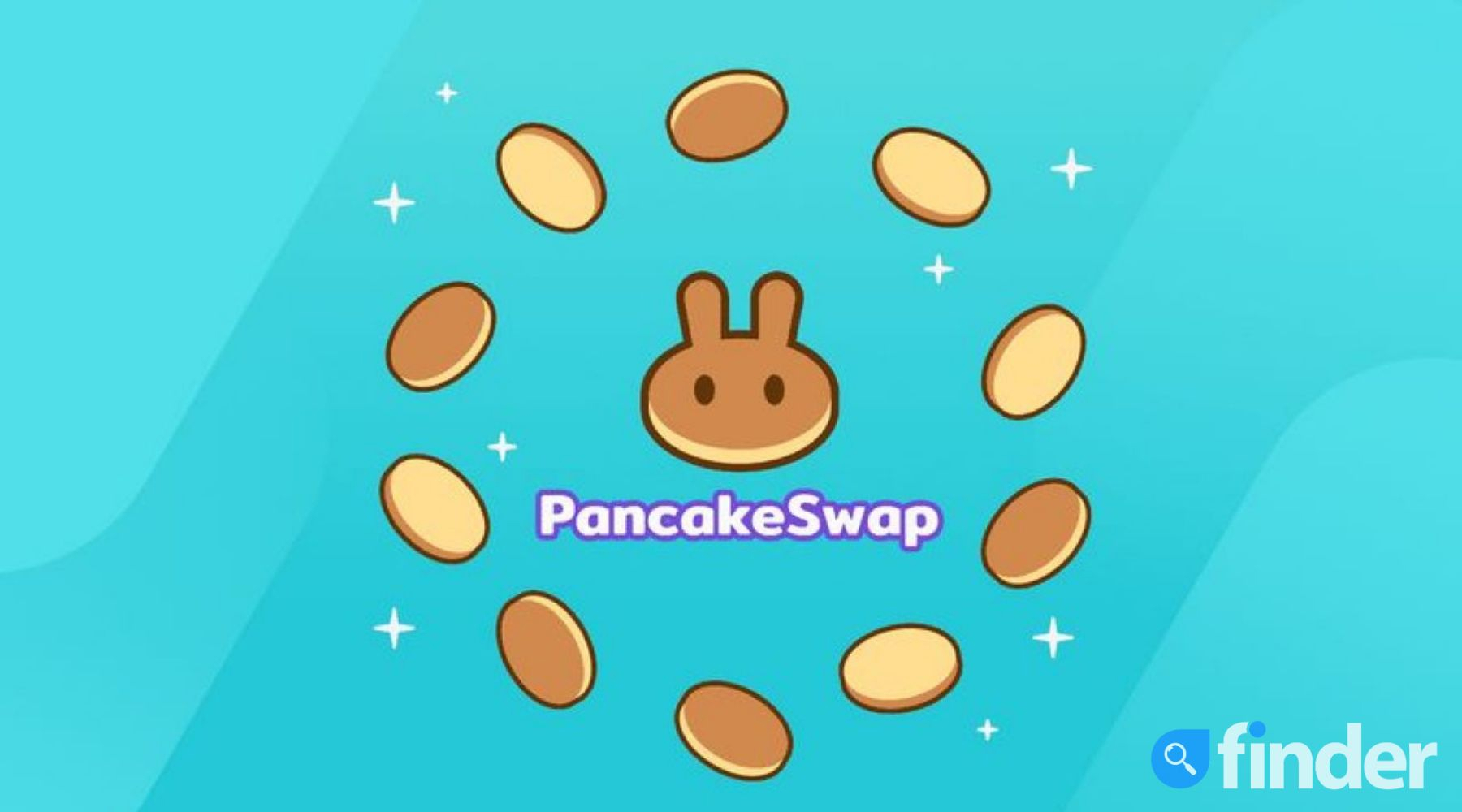 Disclaimer: This page is not financial advice or an endorsement of digital assets, providers or services. Digital assets are volatile and risky, and past performance is no guarantee of future results. Potential regulations or policies can affect their availability and services provided. Talk with a financial professional before making a decision. Finder or the author may own cryptocurrency discussed on this page.
A new partnership means Binance mobile app users can now use PancakeSwap, which increases demand for the token.
PancakeSwap (CAKE) token soared 25% in one day after consistently losing value since April of last year. The reason for the recent increase in demand is that PancakeSwap partnered with Binance to bring the popular exchange onto the Binance mobile app.
The token was worth $5.71 before the news, peaking at $7.19 within 24 hours. It has slipped in trading Friday and now trades at around $6.20.
Is the Binance partnership the catalyst that turns the tide for this token, making it one for investors to buy?
What is PancakeSwap?
PancakeSwap is a decentralized exchange (DEX) built on the Binance Smart Chain (BSC) network. As the name suggests, swapping the BEP-20 tokens used on Binance via the network is cheap, fast and secure.
The Cake token powers the PancakeSwap ecosystem. Currently, there are several use cases for the token with more to come. For now, you can:
Stake it to earn more tokens as a reward for keeping your tokens in one place
Use it for yield farming
Buy PancakeSwap lottery tickets
Participate in initial farm offerings (IFO) token sales
Mint NFTs
Vote on PancackeSwap's governance
What does the Binance partnership bring?
PancakeSwap Mini Program is now available in the Binance mobile application. This offers a seamless user experience for Binance users to try PancakeSwap, making it the first decentralized finance (DeFi) project to launch on the Binance ecosystem.
The value of this partnership for PancakeSwap is the access to millions of Binance users. Bringing more users to PancakeSwap may increase Cake's value.
PancakeSwap leadership is anonymous
PancakeSwap was founded by anonymous developers. This can often be taken as a red flag. However, this is the most popular exchange on the Binance Smart Chain with more than $4.5 billion locked in the liquidity pools and a trading volume of more than $500 million in 24 hours on average.
Also, PancakeSwap has been audited by Certik and Slowmist, and it's open-source, meaning anyone can check the code for any malicious intent.
Learn more about PancakeSwap in our dedicated guide.
At the time of publication Kliment Dukovski did not own CAKE.