Is the rally in Bitcoin and altcoins over?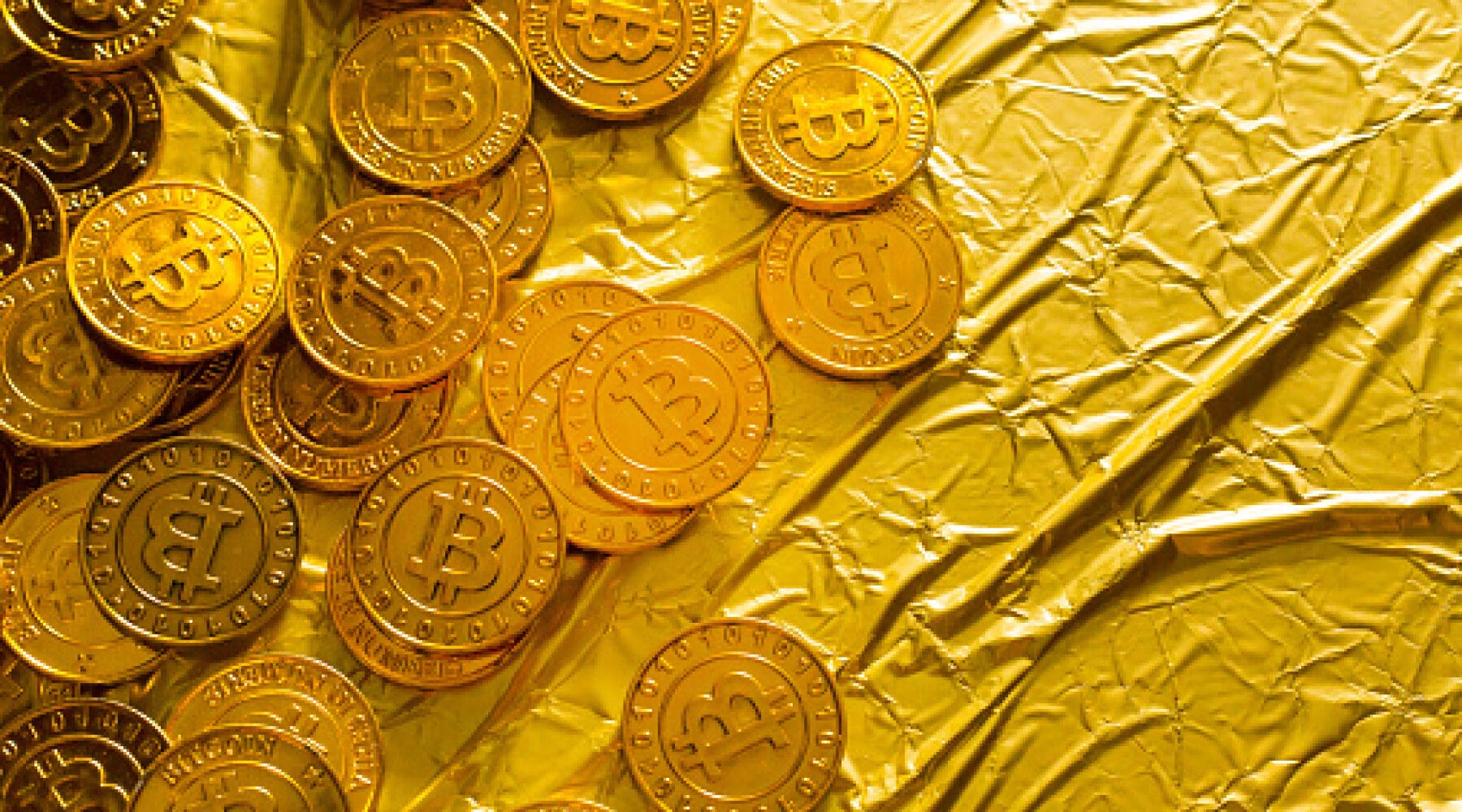 Disclaimer: This page is not financial advice or an endorsement of digital assets, providers or services. Digital assets are volatile and risky, and past performance is no guarantee of future results. Potential regulations or policies can affect their availability and services provided. Talk with a financial professional before making a decision. Finder or the author may own cryptocurrency discussed on this page.
EU parliament vote to cut off unregulated exchanges and end anonymous transactions weigh as Bitcoin returns to $45,000 level. But the charts suggest the likely next direction is up.
Bitcoin (BTC) finally powered through $45,000 last week, a strong resistance price level. But while it went on to reach about $48,000, it stalled out and returned to trade near $45,000.
The pullback was to some extent caused by the European Union parliament passing rules that outlaw anonymous crypto transactions. But Bitcoin has also been range bound at similar levels for weeks.
So is the rally in Bitcoin over for now?
What the EU parliament vote means for crypto
The idea behind the EU regulation is to extend anti-money laundering requirements to the crypto sector. Payers and recipients of even the smallest crypto transactions would need to be identified, regardless of whether they use an exchange like Coinbase or private wallets like MetaMask.
This means crypto users who reside within the European Union will find it hard to make anonymous transactions on the blockchain.
What's more, unregulated exchanges are likely to be cut off from the conventional financial system.
After the vote passed, Bitcoin dropped quickly from $47,500 to $46,400.
Charts say uptrend is likely
Technically, the $45,000 price level has now become a support level, meaning the price point where more Bitcoin buy orders are set than sell orders, providing buying pressure.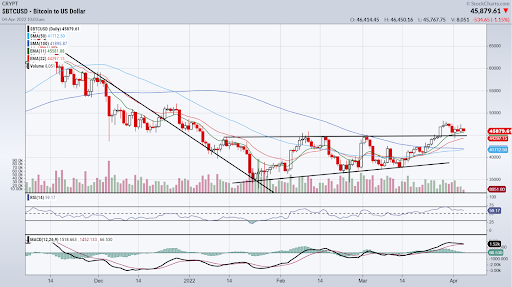 Source: StockCharts.com
Two scenarios are now possible:
Bitcoin keeps going higher. So far, the price has held above $45,000, which is a bullish sign. After a push through significant resistance levels, the price slightly pulls back as people take profits. This often presents an opportunity for more buyers to get in and push the price higher. Technical charts show a higher probability that the price will keep going up.
Bitcoin returns to below $45,000. Sometimes a break through a resistance zone can be a fake move, meaning it suckers some traders into buying the up move only to have the price pull back to within the previous range. Such a move lower is often followed by sharp selling in those who bought above the resistance level. This pushes the price even lower. But this scenario often unfolds within a few sessions after the break. So far, we are past that point and the price has now a lower probability of returning below $45,000. However, it's not impossible.
Altcoins follow
Bitcoin still acts as a leader in the crypto space — whatever it does, altcoins follow. After the sharp rally above $45,000, most popular cryptocurrencies made new highs as well. Some cryptocurrencies even kept going where Bitcoin pulled back. Solana (SOL), for example, pushed through a second resistance level as OpenSea said it will integrate the Solana network within its ecosystem.
Finder's panel of experts is bullish on Bitcoin
Finder asked 33 fintech specialists in January to offer price predictions for Bitcoin by year's end. The majority believe new all-time highs are awaiting at the end of 2022.
Learn more about Finder's Bitcoin prediction in our article.
Kliment Dukovski owns cryptocurrencies as of the publishing date.