Finder is committed to editorial independence. While we receive compensation when you click links to partners, they do not influence our content.
Top 6 sites to buy coconut oil
Find the best kind for skin, hair or to stock your kitchen.
Beauty & Makeup
Buying Guides
Top Brands
Get exclusive shopping offers and guides
Straight to your inbox
Uses for coconut oil are almost endless — cook with it, moisturize your hair and body or even use it to brush your teeth. Want to update your pantry cabinet or change up your skincare routine? We tracked down some of the best places to buy coconut oil.
Where to buy coconut oil for cooking
Amazon
Like so many other things, tons of varieties of coconut oil can be found on Amazon.
A plethora of coconut oil can be found on Amazon.
Discover coconut oil in multiple sizes and varieties, including nonstick cooking sprays and nonGMO cooking oils, some of which are marked for less than $15.
Sam's Club
A one-stop shop for your specific coconut oil needs.
Sam's Club has a narrower range of coconut oil options, but shoppers with specific dietary needs will hit the jackpot. The retailer offers products that are kosher, gluten-free and organic.
Where to buy coconut oil for hair
Ulta
This top beauty retailer definitely keeps up with the coconut oil trend.
Ulta Beauty lives up to expectations when it comes to its selection of coconut oil hair products. Find everything from a leave-in hydration treatment to a weightless mist, with brand names like Dry Bar, Not Your Mother's and Batiste.
Walmart
Score shampoos, conditioners and mists at wallet-friendly prices.
Treat your locks to coconut oil goodies from Walmart, many of which are under $10. This popular retailer stocks drugstore favorites like Aussie, OGX and Garnier Fructis and offers plenty of variety, from hair oil treatments to moisturizing shampoos.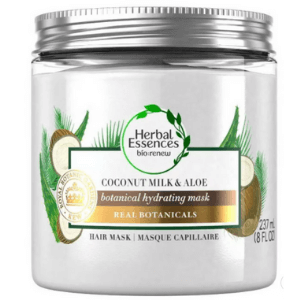 Target
Think outside the box with these creative coconut oil offerings.
If you're on the hunt for some extra hair TLC, Target has you covered. Discover a range of treatments, including a repairing masque, a conditioner designed especially for curly hair and a leave-in spray.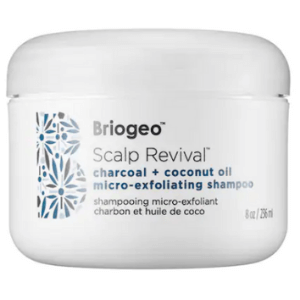 Sephora
Shop coconut oil treatments mixed with plenty of other yummy ingredients.
Sephora's selection of coconut oil treatments is packed with other hair care favorites, including rosehip and argan oil. While there isn't a wide variety of product options, you'll find some standouts like an exfoliating scalp scrub and styling cream
Where to buy coconut oil for skin
Ulta
Treat your skin to lotions, serums and much more.
If you're looking for skincare variety, Ulta has you covered. The retailer offers treatments like coconut oil serum eye patches, lip balm, hydrating lotion and face cream.