Finder is committed to editorial independence. While we receive compensation when you click links to partners, they do not influence our content.
Where to buy a Thanksgiving turkey
Shop fresh and frozen turkeys, plus see where to get fast shipping and extra savings.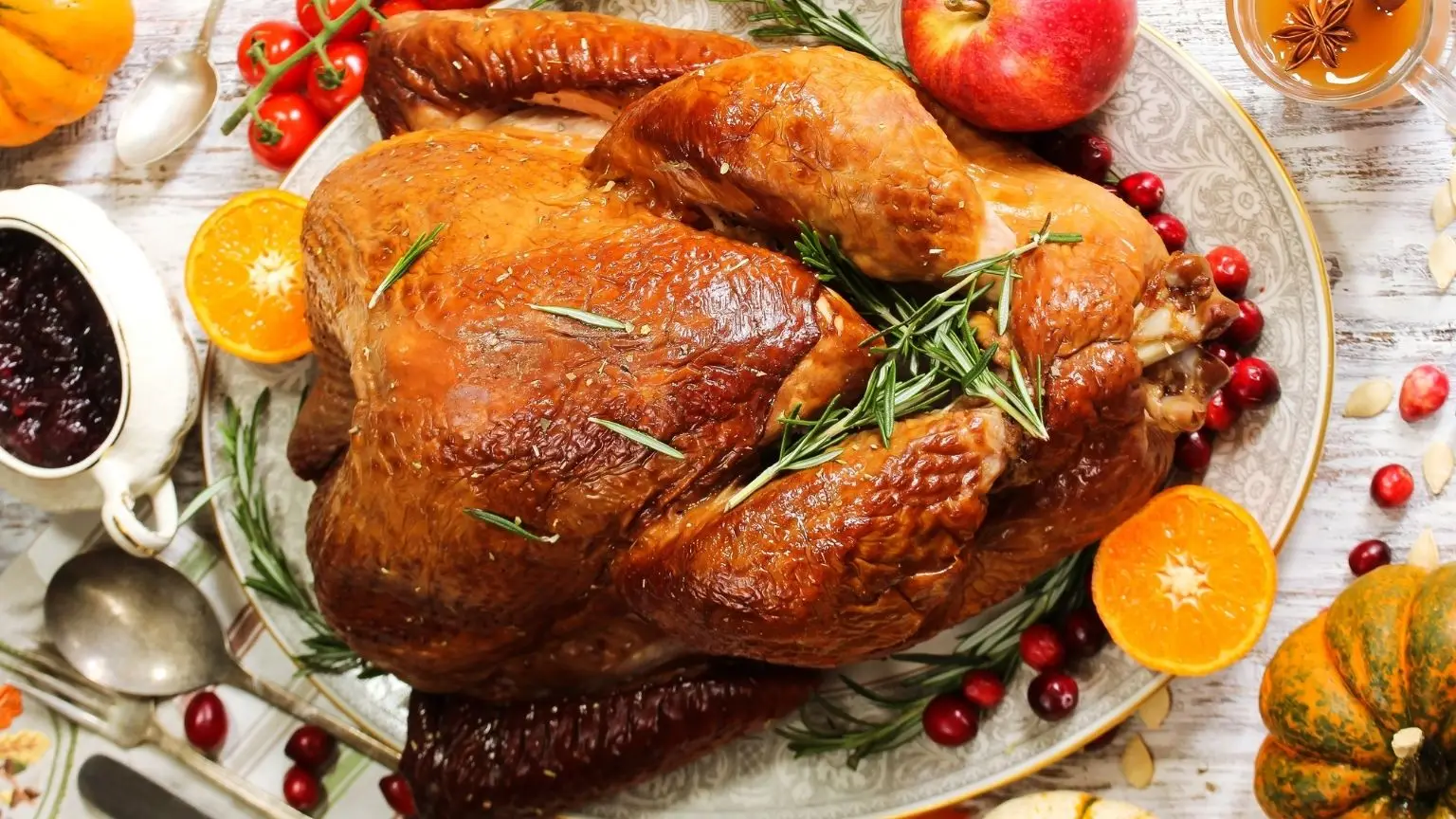 Thanksgiving might look a little different this year, but there's one surefire way to keep the spirit alive: snagging a delicious turkey. If you're on the hunt for your tasty main course, here are a few retailers offering deals you won't want to miss.
Where to buy a turkey
Amazon
Prime members save big with each purchase.
Amazon's Whole Foods Market is currently serving up both conventional and organic turkeys ranging from 12 to 20 pounds. We're already seeing discounts popping up for Prime members, with deals like 14% and 20% off organic and conventional turkeys, respectively.
Extra ways to save:
Prime members receive free two-hour delivery on orders over $35
Free shipping on orders over $25
Shop now
Omaha Steak
Perfect for cooking novices.
You don't have to be an experienced chef to get your holiday meal right this year. Omaha Steak offers pre-basted turkeys, fully cooked turkey breasts and a tailor-made Thanksgiving meal, which allows you to select your meat, sides and dessert.
Extra ways to save:
Free shipping on orders over $158.99.
Earn Steaklover Rewards points on every purchase.
Shop now
Target
Shop plenty of frozen turkey options.
Target has you covered with plenty of frozen turkeys, from 10 to 24 pounds. If you're craving a more low-key meal, you can also snag frozen turkey patties, boneless frozen turkey breast and frozen turkey meatballs.
Extra ways to save:
Free shipping on orders over $35.
Save 5% with Target REDcard.
Same-day delivery with the Shipt membership.
Shop now
Walmart
Turkeys for whatever style of meal you're going for.
Want the traditional Thanksgiving meal? You'll find everything from all-natural whole turkey breast to boneless turkey roast. There are also plenty of other non-traditional menu options, like honey roasted, deli-sliced turkey breast and low sodium, deli-sliced turkey breast.
Extra ways to save:
Free same-day Walmart Grocery pickup when you order before 3 p.m.
Walmart+ subscribers get one-hour delivery windows.
Walmart+ subscribers enjoy free unlimited delivery.
Shop now
D'Artagnan Foods
Choose from a large selection of turkeys.
Shop organic turkeys, heritage turkeys and wild turkeys. If you don't feel like cooking, there's also ready-made hickory smoked turkey breast and truffle turkey breast.
Extra ways to save:
20% off holiday side dishes.
$25 off your first order of $150+.
Order ships via FedEx Overnight and arrives on the day you requested.
Shop now
Stock Yards
Get the whole meal delivered straight to you.
Go big this Thanksgiving with a ready-to-eat feast, including oven-roasted turkey, apple sausage stuffing, spiced cranberry chutney and pumpkin cheesecake. You can also shop individual turkeys, which come in smoked and oven-roasted varieties.
Extra ways to save:
Overnight, two-day and three-day shipping available.
Shop now
Rastelli's
Prepare yourself for a delicious Thanksgiving feast.
Want something quick? When you shop Rastelli's, you'll find a seasoned, oven-ready turkey roast. Other turkey options include pre-cooked stuffed roulades and turkey craft burgers.
Extra ways to save:
Free shipping on orders over $200.
Refer a friend and you'll each receive $20 off.
Shop now
Instacart
Shop from big grocers and local staples.
Browse turkeys from a wide range of stores, including the Food Emporium, Key Food, Publix and Gristedes.
Extra ways to save:
Delivery in as fast as an hour.
Dedicated support for seniors placing online orders.
Shop now
Which stores offer same-day delivery?
Need a turkey in a pinch? Order online from one of these stores that can have your bird to your door in a snap.
How do I store a frozen turkey?
Your turkey should be kept in the freezer until it's ready to thaw, according to the United States Department of Agriculture (USDA).
But don't thaw frozen pre-stuffed turkeys — just cook them straight out of the freezer.
How do I store a fresh turkey?
Be sure to buy your fresh turkey one or two days before consumption. You can keep the turkey in your refrigerator ahead of cooking, placed on a tray to avoid leaking.
What are the different types of turkey?
Wondering if it's worth springing for an organic turkey? Here's a breakdown of some of your options:
Organic turkeys are raised without antibiotics or chemicals. They're given organic feed and spend time outdoors.
Heritage turkey is a leaner meat that tends to dry out more easily. This one is best for smaller group servings, as opposed to a big dinner party.
Free-range turkeys — also known as cage-free turkeys — are given more space to roam.
Pastured turkeys are similar to free-range turkeys, except they are also given grass to feed on.
Kosher turkeys have been killed according to kosher law, drained of blood and salted.
How much turkey to buy per person
Want to make sure everyone is happily fed? The general rule of thumb is to purchase 1 pound of turkey per person. If you want to have some leftovers, buy 1 1/2 pounds of turkey per person. That'll be enough for a delicious next day meal.
Top food and drink deals
More guides on Finder