Finder is committed to editorial independence. While we receive compensation when you click links to partners, they do not influence our content.
When should you replace an old car?
Keeping a car past its prime can be expensive and dangerous.
Editor's choice: CarsDirect auto loans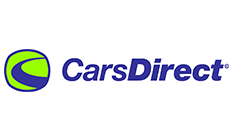 Bad credit OK
No-fee service
Get connected to flexible lenders
See your rate
Replacing your old car could mean a new monthly bill and higher insurance premiums, but picking the right car can cut those costs down.
5 factors to consider when upgrading your car
At some point, the cost of owning and maintaining an older car might outweigh its value. It's nice to pay off your car and no longer have car payments, but having to rely on a car that's increasingly unreliable can be stressful and expensive.
Trading out your old beater for a new or new-to-you car might sound pricey, but it's not always more expensive after the initial upfront cost. Consider some of these cost factors before making the decision to upgrade your ride or not.
1. Newer cars have more safety equipment and optional features
Statistically, newer vehicles are safer. They benefit from modern advancements in body design, autonomous safety technology and driving aids. Plus, an aging car's crash safety could be weakened by rust. If your car is rusty, you could have a 20% higher risk of dying in a crash.
Cars for sale today carry plenty of equipment that was optional or unavailable in the past. It's not uncommon to get phone connectivity, steering wheel controls, cruise control and electric windows as standard. All automakers are now required to include backup cameras by default.
In addition to keeping you safer in an accident, these safety features and anti-theft devices often get you discounts on your car insurance.
2. Repair costs can get expensive with older cars
New cars benefit from a manufacturer's warranty, and they'll usually have fewer recalls than older cars.
But as a car ages, it will begin to degrade. Things will start going wrong, rust will set in and you'll find yourself becoming familiar with the mechanics at the local garage.
3. Gas mileage is better on newer cars
Gas is the second largest expense that car owners have to shell out for. Thanks to lower-capacity engines, start-stop systems and eco-modes working in tandem, a new car can dramatically slash your fuel bills.
Older cars that aren't maintained properly can also suffer from decreasing gas mileage over time.
If you're considering a newer car and want to maximize your fuel use, hybrids and electrics are cheaper than ever, even for many slightly used models.
4. Outstanding finance can get complicated
If you haven't paid off your current car, things can get a little tricky. You need to make sure that selling your old car or trading it in will cover the remainder of your loan. Otherwise you'll be on the hook to pay off the remainder to your lender.
Don't forget to factor in any early settlement charges or fees.
5. Insurance costs could go up for a car upgrade
New cars with the same level of insurance can be cheaper to insure than older models. You'll benefit from safety discounts and anti-theft discounts, which could save 5% to 33%
However, getting a new car usually means you'll be upping your coverage. A lender for a loan or lease may require you to have comprehensive insurance, which could increase your annual premium if you previously had liability only.
Insurance rates depend a lot on the make and model of the car you're switching to. If you're upgrading from a $5,000 used minivan to a $50,000 luxury SUV, your insurance rates will probably go up. But if you're upgrading from a used sedan to an almost new sedan, your rates might not go up that much.
Compare new car insurance quotes
How to get cheap insurance for a new car
Save on new car insurance by being smart with extra features and discounts.
Opt for lower specifications. A base or lower end model will often cost less initially and have a smaller engine, which will help you save on upfront costs and insurance bills.
Add safety and security features. Cars with anti-theft devices and extra safety features, such as seat belts, blind spot sensors, side airbags and backup cameras, are often cheaper to insure.
Choose extras wisely. Insurance add-ons can quickly raise the amount you have to shell out, especially if you don't need them. You might not need towing coverage on a new car, but gap coverage is probably a good idea if you take out a loan.
Look for discounts. Most insurers offer stacking insurance discounts for being a safe driver, homeowner, good student, staying claim-free and more.
Shop around. Finally, shop around for your insurance. You could save a substantial chunk of cash!
When is the right time to upgrade my older car?
If you find that your car has a track record of reliability and is cheap to run, then it may not be worth upgrading from a financial point of view.
But if you're starting to see more maintenance costs on your older car, calculate how much you spend per month fixing your car. You might be better off using that money on a new car payment and using your car as a down payment for a new car. If you don't relish the thought of buying new, a slightly used but more reliable car could be the way to go.
You can also keep track of your car's value over time. If your car faces a big problem that will cost more to fix than it's worth, you'll have to decide if you want to put in the cash to repair a dying car and guess how much more maintenance it will need in the future.
Keep in mind that your car's value is also tied to its working condition. You might be hoping to drive your car into the ground, but trading in your car before it dies could give you some money towards a new or new-to-you car. It could be hard to find a buyer for a car that won't run or needs major repairs.
Bottom line
If your car's still got its best years ahead, don't take on a loan you can't afford just to upgrade. On the other hand, if your car breaks down every other week and practically has a custody arrangement with the local mechanic, keep yourself safe and save money by upgrading to a newer vehicle.
Frequently asked questions about car upgrading
Picture: Shutterstock
More guides on Finder