Finder makes money from featured partners, but editorial opinions are our own.

Advertiser disclosure
FinCon 2018 recap: What we learned, why we attend and who we met
Between the conferences, after-parties and people we met in passing, here's a look at our last four knowledge packed days.
The finder crew headed to Orlando, Florida for the second year in a row to attend the FinCon2018 Conference at Rosen Shingle Creek. We made new friends, caught up with old ones, lost our our voices, and, of course, took a few photos on oversized flamingo floats.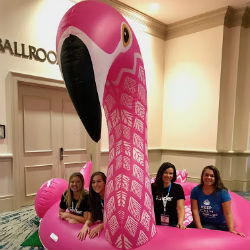 Below are a few of the things that keep up coming back year after year.
Who were the keynote speakers?
Each year, we have the honor to hear from key influencers in the personal finance space. Having overcome their own unique challenges, they share with us their personal stories, advice and recommendations:
Holding the #1 money couple spot, Tai and Talaat are the true power couple. For this couple, the opportunity to positively impact the lives of others fuels their work.
Tai and Talaat left us with this piece of advice:
"Let impact be what guides you."

Jean Chatzky, Making Money Make Sense and HerMoney.com
Jean Chatzky, an idol and role model for many in the personal finance world kicked off #FinCon18 with The Business of Ideas.
She shared with us her top six big ideas that will drive the world of personal finance for the next 5-10 years:
Retirement: Redefined
Work that (actually) works
Rose if conspicuously responsible consumerism
Debt
The rise of women
The democratization of content creation
Rachel Cruze broke any misconceptions about growing up under the same roof as Dave Ramsey, America's trusted voice on money. She spoke on the advice her parents gave her as a child, sharing the money rule "give it first, save it second and spend it third."
She shared with us the lessons she's learned over the past 10 years in the business: Start where you are with what you have, Find your voice, Be the guide and Know your why.
Most importantly, she left us with this thought:
"Can't compare your beginnings to someone else's finish line."
3 reasons why we attend FinCon
Relationships

In addition to coming home with great #FinCon swag, we also take back with us invaluable relationships. Having a booth in FinCon Central allows us to connect with new and old faces, share finder's mission with attendees and discover new ways to work with each other to make the personal finance space the best it can be for those seeking advice and help.

Affiliates

Finder.com has an awesome affiliate program, and we already work with some of the best in the finance space. We're always seeking great affiliate partnerships that can help us bring the best offers to our consumers. Luckily, we find the FinCon community to be one of the best spaces to connect with potential partners and add great new companies to our affiliate program.

Writers

Freelance writers are the bread and butter of the great content on our website. We're always looking to add awesome writers to our team, and FinCon allows us to connect with some of the best writers in the game.
2018 FinCon highlights
The Music
DJ Eric Rosenberg busted out the beats and the moves to kickoff the 2018 Keynotes and Big Idea Talks. It was LIT, and an accurate representation of what was to follow by Bethany Bayless of The Money Millhouse, Jean Chatzky, Rachel Cruze and Talaat & Tai McNeely.
FinCon Central
FinCon Central is where all of the magic happens. When the doors open attendees are free to roam around the exhibitor hall, and choose from the many activities and swag the vendors are offering.
Some of our favorite exhibits were personalized pancake art by Ally Bank , Fidelity Investments' caricature drawings, USAA virtual reality finance journey, National Endowment for Financial Education's money advice wall, Debt.com personal finance interviews, AARP's shocking financial statistics, The CapitalOne cafe and Happy Money's very pink and happy booth.
To add on to the vendors, we want to shout out to some of the awesome attendees that stopped by our booth to learn more about finder, introduce themselves or simply catch up with us. Visit their site to see what they're all about:
The Art of Slow Travel Panel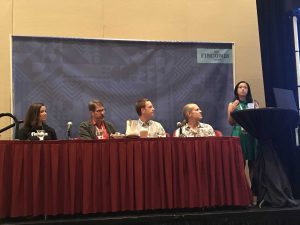 This year marked the first year that a member of the finder crew spoke on a panel at FinCon. Our Head of Communications and Consumer Advocate, Jennifer McDermott, spoke to her expertise in the travel industry. She spoke of the benefits, the challenges and why it's an experience many should seek to have.
"Slow travel means getting to know a place like the locals do. You ride yourself of the agendas and the timelines, leaving all the time to simply experience and appreciate where you are."
FinTech Startup Competition
This year was FinCon's fourth FinTech Startup Competition. The competition aims to help expose businesses in their early stage, while also providing the FinCon attendees with materials for video content, articles and podcast.
This year's winner of the grand prize $2,500 was MaxRewards, an app that helps you track spend, rewards and credit scores.
FinCon Community takes on finder's Financial Literacy Quiz
Finder.com developed a quiz to test just how financially literate the "money nerds" at FinCon are. Over 100 personal finance attendees answered six questions that was modeled after a five-question test created by Standard & Poor's, Gallup, the World Bank and George Washington University.
The results are in, returning an average of 57%.
Will finder.com be going to #FinCon2019?
We waste no time here at finder, we've booked our spot for the 2019 FinCon Conference in Washington, D.C. Looking forward to building relationships and learning how we can partner and work with you!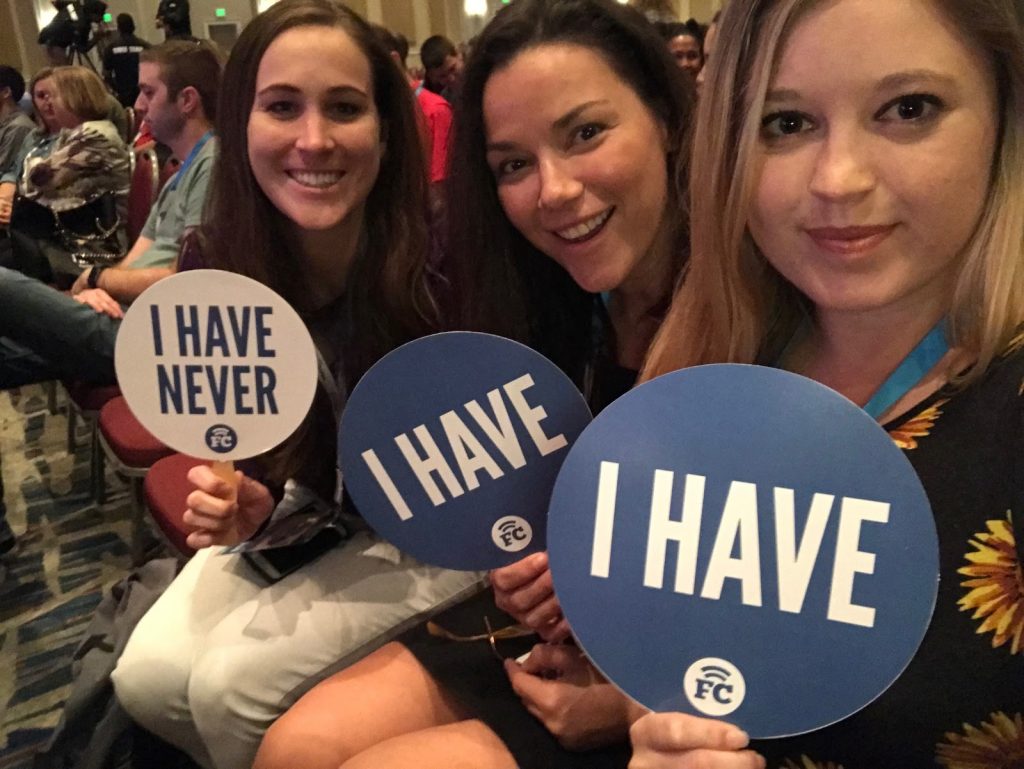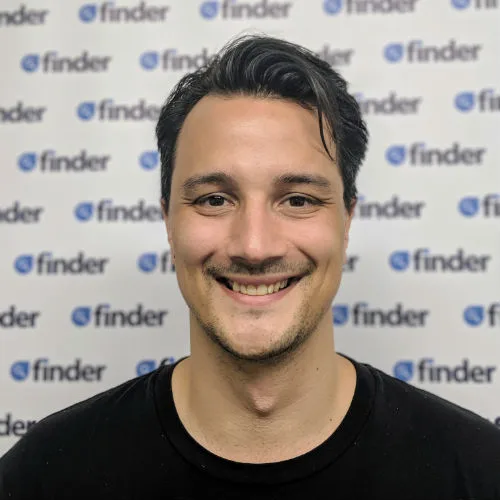 For all media inquiries, please contact:
Richard Laycock, Senior content manager & insights editor
More guides on Finder
The fintechFIVE

Finder asks five questions to companies changing our financial landscape. Learn how these companies stay on the cutting edge in an ever-changing world.