Finder is committed to editorial independence. While we receive compensation when you click links to partners, they do not influence our content.
7 flattering trends perfect for tall women
"I wanna be 5'10" like Cindy Crawford." - Cher Horowitz, Clueless.
For those of you who are able to reach the top shelf at the supermarket, I applaud you. But if you are walking around at over 5'9″, it can be hard to find clothes that fit properly. When you're short you can hem, but when you're tall it's a different story.
However, having those extra inches does not mean you should limit your fashion choices. Here are our best fashion tips for tall women: from juniors to established professionals, there's an idea here for everyone.
Cut if off with cuffed pants
So you're facing every tall girl's nightmare: You bought another pair of pants that are just a little too short Don't worry: you can totally get away with a cuffed hem by folding them over. Presto, instant cropped pants!
It's a super popular look right now anyway, so you could buy pants that are already cuffed. Whether you DIY it with pants you already have or snag a new pair, the cuff will help break up your long legs.
Best stores to shop for cuffed pants:
Step out in strappy heels.
Being tall doesn't mean you can't add height to your frame – in fact, you absolutely should! A heel will shorten the appearance of your feet and incorporating a strappy heel will break up the line of your leg. When it comes to heels, no matter how tall you are, we believe you should go big or go home.
Best stores to shop for strappy heels:
Long legs love maxi dresses
This is a no-brainer simply because tall women can successfully wear a maxi dress more often than shorter girls. Many of the stylish, long dresses are designed for a taller frame and drag on the ground for shorter ladies. A super simple, comfortable outfit that still looks sophisticated can be center around a maxi dress. Be bold with your pattern and color choices too: the braver the better.
Best stores to shop for maxi dresses:
Not quite the norm: three quarter sleeves
Having long limbs comes with being tall, so a three quarter sleeve can really be your friend because it will accentuate the length of your arms. You can either roll and cuff your sleeves or invest in some cute raglans. Either way, this not-quite long-sleeve look will highlight your body's best features.
Best stores to shop for three quarter sleeves: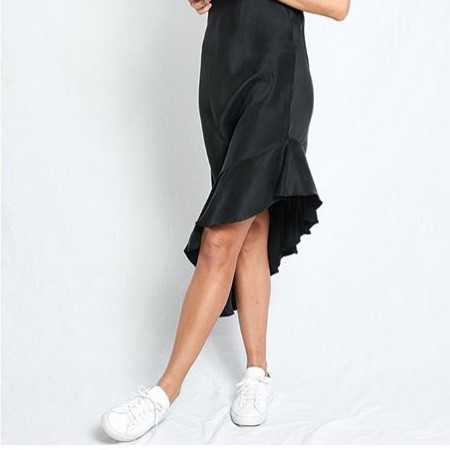 Break the mold with asymmetric hemlines
For those of you with longer-than-life legs, an asymmetrical hemline will help your legs look more in proportion to the rest of your body. And although not all tall girls are stick-thin model types, the waistline will help give you a tall, lean body shape.
Where to shop for asymmetric hem lines: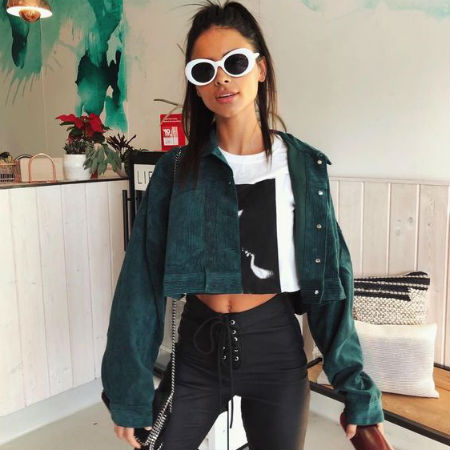 Make a statement with a cropped jacket
A waist-skimming jacket will lengthen your torso if your legs are the longest part or your body. Layering a longer shirt underneath will also help create the illusion of more even proportions. Investing in jackets like a staple biker leather or classic denim to add to your closet will give you endless wardrobe possibilities.
Best stores to shop for cropped jackets:
Slim yourself with skinny jeans
As a tall woman, you should definitely make an effort to show off your long legs. They're one of your best assets! Stick to a mid to high-waist cut: a low-slung jean won't show off your leggy frame like a higher waistline will.
Best stores to shop for skinny jeans:
---
Out top fashion deals May 2021
Image: Shutterstock
More guides on Finder