What to do with bankrupt JCPenney stock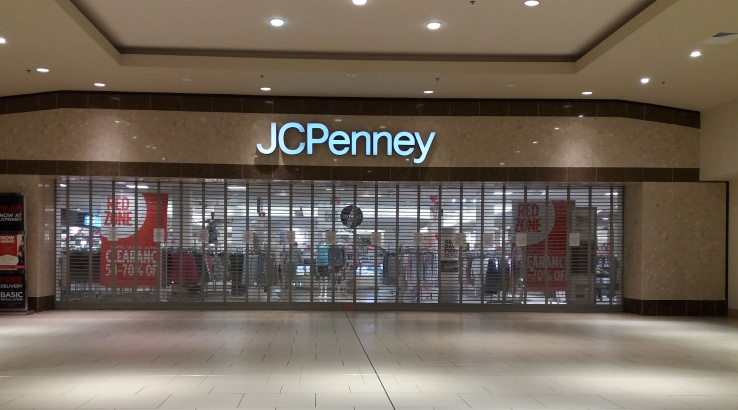 Bankruptcy isn't the end for the retailer, but it may be down to its last chance.
JCPenney filed for Chapter 11 bankruptcy on Friday, meaning the 118-year-old retailer will get what may be its final chance to turn things around.
Not much has changed for investors who hold JCP stock, though, because the news wasn't a surprise and the stock price had already withered to mere pennies. Investors can still trade JCP — it's currently at around $0.20 — during the bankruptcy proceedings, but the stock is still at risk of becoming worthless.
If the court doesn't help JCPenney and its lenders come to an agreeable plan to reorganize the company, it may devolve into a Chapter 7 or 13 bankruptcy, which would force it to cease all operations and liquidate all remaining assets. If that were to happen, shareholders would only get something back in the unlikely case that there was money leftover after all debts were paid back.
Industry reports indicate that JCPenney has $3.7 billion in debt and its store properties — of which about 830 are still open — are only worth up to $1.4 billion. Though some of its private label brands like Liz Claiborne and St. John's Bay are also worth money. Those reports note that July 15 is the deadline to put together a successful plan.
"The American retail industry has experienced a profoundly different new reality, requiring JCPenney to make difficult decisions in running our business to protect the safety of our associates and customers and the future of our company," CEO Jill Soltau said in announcing the bankruptcy.
How far JCP stock has fallen
Whether or not JCPenney can be revived, the reorganization may necessitate that it issue new stock and render the old stock worthless.
JCP traded as high as about $1.20 at points in September, November and January before plummeting beginning January 9, the day it announced 2019 holiday sales were down 7.5%. And it had already fallen under $0.20 before Friday's announcement.
It's been a long descent for the 118-year-old brand, as it never recovered from the Great Recession. The JCP stock price peaked in February 2007 just above $85, but lost 82% of its value in the two years that followed. It rebounded to the high $30s by 2011, and the hope surrounding new CEO Ron Johnson, a former Target and Apple executive, pushed the price to $42 in early 2012. But Johnson's transformation backfired and the stock dropped below $15 by the time he was fired in April 2013.
Its struggles continued through an initial low of about $5 in February 2014, after which it regained the $11 threshold in March 2016 before sliding steadily from the 2016 holiday season to today.
| Date | Price |
| --- | --- |
| February 2008 | $47 |
| February 2009 | $15 |
| February 2010 | $27.50 |
| February 2011 | $36 |
| February 2012 | $42 |
| February 2013 | $20 |
| February 2014 | $5.50 |
| February 2015 | $8 |
| February 2016 | $7.50 |
| February 2017 | $7 |
| February 2018 | $3.50 |
| February 2019 | $1.30 |
| February 2020 | $0.75 |
Are other retail brands in trouble?
No other department store has a debt-to-equity ratio anywhere near JCPenney's 5.91. Macy's (M) and Kohl's (KSS), for example, have debt-to-equity ratios of 1.16 and 1.14, respectively. But looking at other retailers, there are several with high debt-to-equity ratios, which can signify greater risk. The debt-to-equity ratio, calculated by total liabilities divided by shareholder equity, provides a picture of how well shareholders are positioned if the company struggles to pay its debts.
Retailers with high debt-to-equity ratios
| Company | Ticker | Debt-to-equity ratio |
| --- | --- | --- |
| Ascena Retail Group | ASNA | 27.51 |
| Stein Mart | SMRT | 16.72 |
| RTW Retailwinds | RTW | 14.38 |
| J Jill | JILL | 12.36 |
| Burlington Stores | BURL | 6.87 |
| Francesca's Holdings | FRAN | 5.56 |
| Nordstrom | JWN | 5.01 |
Retailers with low debt-to-equity ratios
| Company | Ticker | Debt-to-equity ratio |
| --- | --- | --- |
| Tailored Brands | TLRD | -20.51 |
| Limited Brands | LB | -6.07 |
| Wayfair | W | -2.14 |
| Chewy | CHWY | -0.53 |
| Lululemon | LULU | 0.38 |
| Overstock | OSTK | 0.43 |
| Walmart | WMT | 0.89 |
| Ralph Lauren | RL | 0.91 |
| Urban Outfitters | URBN | 0.93 |
| Buckle | BKE | 0.97 |
Photo credit: Wikimedia