What to do if your home Internet speed doesn't meet expectations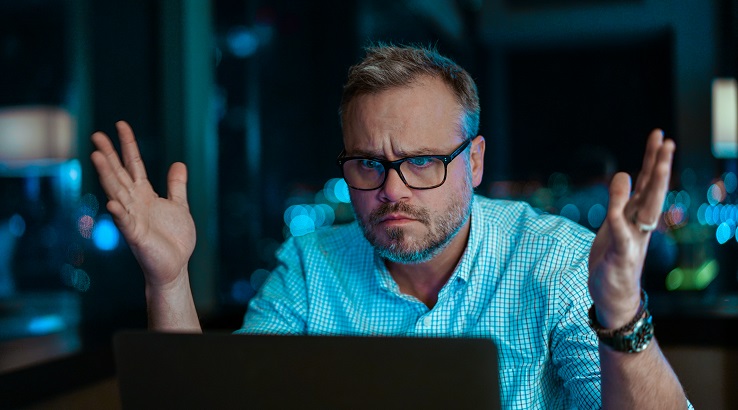 The recent settlement between Los Angeles County and Spectrum shows there is recourse available for poor home Internet service.
Tens of thousands of Los Angeles County Spectrum customers will receive a rebate of up to $180 for getting persistently lower-than-advertised Internet speeds. Even though the Spectrum user agreement prohibits suing the company for service performance under most circumstances, the California settlement claimed that Time Warner Cable, which was rebranded as Spectrum upon Charter Communications purchasing the company in 2016, made promises of high Internet speeds it could not deliver from 2013 to 2016.
If you find that your internet speed is less than expected, there are some tips to consider:
Try testing your Internet connection during non-peak hours. Most residential Internet connections use a shared circuit, where an apartment building, street or residential development may share a common connection. If too many users are sharing your common connection, your download speed will drop. Try the connection during non-peak hours (11 p.m. to 7 a.m. local time).
Check to see if your router and modem are in compliance. Different high-speed networks require different equipment. Check with your ISP if your home network equipment is in compliance with network requirements.
Consider who is using your network. If you have too many users on your network, your home Internet performance will drop. You may consider a network audit to test your Wi-Fi security and the load on your network. You may also want to consider using a strong Wi-Fi password.
Test your Internet speed using a wired connection. Wi-Fi speeds are limited by the rating of your Wi-Fi antenna. To get a truer sense of your Internet speed, try testing it from a computer connected to a LAN (wired) connection.
Talk to your ISP. There may be settings that your ISP can adjust that would affect your Internet quality. Your ISP may also be able to point out service outages and planned upgrades that may affect you.
Complain. If you find that no other options are available to you, you could file a complaint with your state's communications or public service regulator or with the Better Business Bureau. While individually you may be restricted in what you can do legally, you may be able to join a class-action lawsuit or learn about pending regulatory actions.
Leave. If you live in a large metropolitan area with multiple broadband choices, your best option may be to choose another ISP. The threat of leaving may be enough to get your ISP to offer a service upgrade.
Advertised speeds versus actual speeds
The California case reflects a growing trend in which Spectrum has been challenged about its advertised Internet speeds. In 2019, for example, Charter reached an agreement with New York State where the company will be allowed to continue operating in the state as long as it fulfills its original obligations for broadband expansion.
In 2016, Charter — as part of its sales pitch to the state's Public Service Commission — promised to bring high-speed Internet to 145,000 upstate homes and businesses by September 2021. By 2019, Charter only added service to about 65,000. Spectrum is also facing speed complaints in Ohio, Texas, Florida and Kentucky.
Advertised Internet speeds are typically the peak capacity that an Internet circuit can carry. As various factors can influence how much of a circuit's capacity you're capable of receiving, your actual Internet speed is almost never the advertised speed. However, Internet speeds are typically considered acceptable if an Internet service provider meets the 80/80 Rule — that is, 80 percent of the ISP's customer base, at any given time, has speeds 80 percent or better than the advertised speed.
Per the 2018 FCC Consumer Fixed Broadband Performance report, most cable and fiber ISPs are likely to meet the 80/80 requirements. Cable and fiber providers regularly provided service speeds that exceeded 95 percent of the advertised speed, with Charter joining Optimum and Verizon Fiber (FiOS) as the top three service providers regarding Internet speed delivery.
Los Angeles County v. Charter
According to the Los Angeles District Attorney's office, Time Warner used "misleading advertising practices to lure consumers to pay for high-speed Internet services the company could not deliver, beginning in 2013." As part of the settlement between Charter and the DA office, about 170,000 LA customers will receive either a $90 or $180 bill credit, based on if the customer just has an outdated modem, paid for higher Internet speed or both.
The settlement is restricted to customers who were Time Warner Cable customers between 2013 and 2016. "We are pleased to have reached this settlement with California regarding certain Time Warner Cable advertising practices in California prior to our 2016 merger. We cooperated fully in the review, have resolved this matter comprehensively, and this is expressly not a finding nor an admission of liability," Charter said to CBS2.
"Charter has made and continues to make substantial investments enhancing Internet service across the state, including raising entry-level speeds of our flagship service to 200 Mbps and launching Spectrum Internet Gig. We look forward to continue providing the best Internet, TV, mobile and voice products and services to our California customers."
Picture: Getty Images