Finder is committed to editorial independence. While we receive compensation when you click links to partners, they do not influence our content.
What to do if your business is looted or vandalized
Ensure your safety before carefully documenting the damage.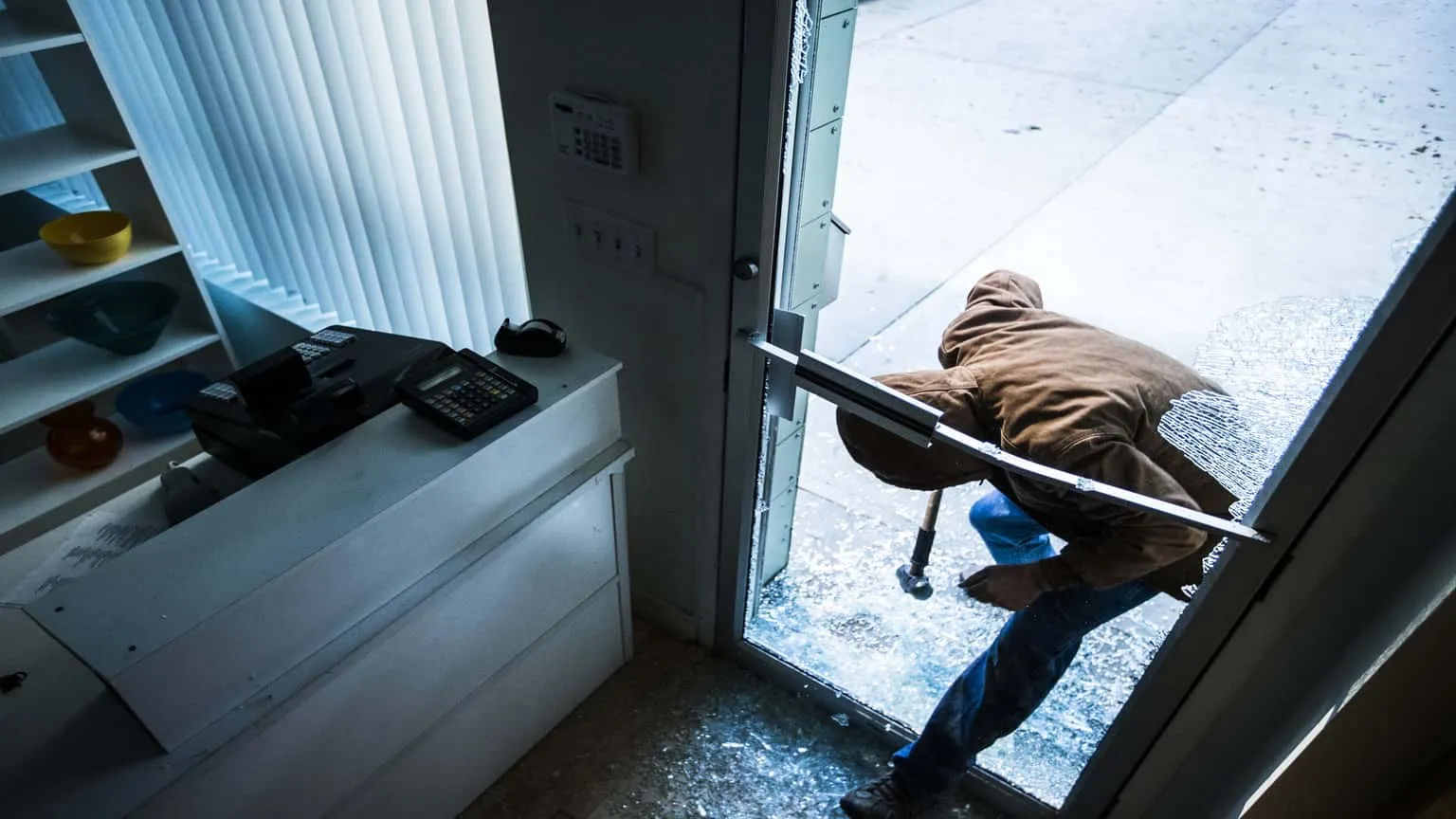 After putting so much hard work and money into your small business, it can be devastating to confront damages resulting from looting or vandalism. While picking up the pieces isn't easy, clear communication with the authorities, careful documentation and calling in the experts can set you on the road to recovery.
7 steps to take if your business is looted or vandalized
Dealing with the aftermath of looting and vandalism can be among the most trying circumstances for a business owner. Taking it one step at a time can help the process seem less daunting.
1. Ensure the safety of your employees.
A top priority is the physical well-being of you and your employees. Stay away from broken glass or damaged areas that could result in injury. If you're concerned about looters or criminals returning, lock the door before calling the police.
2. Call the authorities.
Call the police as soon as possible to start the paperwork necessary to report damages. Insurance companies often require official police reports for vandalism claims, making your call an essential step in unlocking your coverage.
Take down the names and badge numbers of any police representative you speak to. A police officer or detective will likely visit the scene to take notes and collect any information that can help the authorities pinpoint when it occurred and potentially identify the perpetrators.
3. Notify your insurance company.
Next, call your insurer to start an insurance claim for the damages. The representative you speak with will walk you through the process of filing a claim, including documents you'll need to gather and what you can expect as far as coverage. Be as clear and specific as possible when working with your agent both on your call and during any in-person visits to avoid problems in processing your claim.
4. Take pictures or videos before cleaning up.
To provide your insurance company with thorough documentation after your business is looted or vandalized, take photos or video of what damages you can without putting yourself in danger. Include evidence of structural damage, like broken windows or holes in the wall, as well as broken inventory, business items or commercial vehicles.
Collect the names and contact information of any witnesses to the vandalization, and ask them to write down or record what they saw. Pass this information along to the police and your insurance claims agent in case they need testimony or further details later.
5. Make a list of damages, including stolen merchandise.
Keep a written version of your losses by recording any property or merchandise that's missing, ruined or damaged. Include the type of loss — for instance, fire or theft. Take inventory to catalogue what's left and compare it to any records you might have compiled before the break-in.
You can provide your claims representative or insurance adjuster with a copy of this inventory, adding to it if you discover additional damage during cleanup.
6. Clean up and make temporary repairs.
Setting your business back on track requires the difficult task of cleaning up and protecting your property from further damage. Invest in short-term patches to wait out the claims process:
Sweep or vacuum glass particles from the floor.
Save large fragments of furniture or art in case your insurance adjuster wants to see them.
Look for receipts you might've kept for registers, card terminals or similar items that are damaged.
Save any spray cans, tools or items left behind by the vandals that can be registered as evidence.
Tape up or place a tarp over broken windows.
If you opted in to business income coverage, your policy may cover the temporary closure or relocation of your business to another spot until repairs are complete. Ask your insurance representative about your options.
7. Get quotes from professionals for big repairs.
The process of rebuilding starts nearly immediately, including working out a budget to cover what it will cost. Call multiple companies in your area for quotes on repairs or replacement, and understand what to expect when it comes to the nuts and bolts of replacing broken windows, fixing display cases, restoring security systems and more. Get at least two bids or quotes to compare your most competitive option.
Your insurance policy should cover calling in professionals to help with cleanup, especially for any delicate items that require expert assistance. Keep and file receipts for any work so you can turn them over to your insurer.
What if I don't have small business insurance?
If your business is looted or vandalized and you don't have an insurance policy in place to cover it, the process for rebuilding can require reaching out to other resources for help:
Set up a crowdfunding site. GoFundMe, Fundly and similar sites can help you spread the word and raise money for rebuilding from friends, family and people interested in donating.
Research and apply for government funding. Government grants or other assistance is often available in the wake of the destruction, especially if the vandalism is a result of protests that turned violent.
Reach out to community leaders. Make your voice heard among your neighborhood business council and any small business associations in your area. They may be able to provide you with valuable resources and support.
Consider a small business loan. If you need faster access to cash in order to replace merchandise and pay repair companies, a small business loan can help.
To protect your business from future damages, research small business insurance policies to fit your budget.
Bottom line
Picking up the pieces in the aftermath of looting or vandalization requires work and resolve. But taking time to document, record and reach out for assistance can help ease the burden on business owners.
Consider investing in insurance, security and other tools to prepare your business against future damage.
More guides on Finder