Finder is committed to editorial independence. While we receive compensation when you click links to partners, they do not influence our content.
What to buy parents of a newborn baby
Sort through the fluff and buy something totally useful.
Shopping for a gift for a newborn can be tricky — do you buy something for the baby now, or something they'll grow into? Do you gift something to Mom? How about Dad?
We'll help take the guesswork out of buying a gift for a newborn baby so you can choose something that'll make the new parents' lives easier.
Top gift ideas for new parents
1. Clothing
Buying clothes for a newborn baby can be tricky, because there's no telling what size they'll be when they're born. The best bet for any gifter is to run bigger rather than smaller.
Not only will it help out the new parents when the baby grows — and that happens fast — but most people will instinctively buy newborn-sized clothes that the baby will only be able to wear for a short time. This way, you're setting the baby up for months rather than weeks.
Extra tip: Be mindful about clothing for the new mom, too. Postpartum clothing needs to be loose and stretchy to accommodate healing bodies, so it's always nice to gift her a gift card for a maternity store so that she can heal in style. Isabella Oliver and Macy's are two great options for maternity clothing.
---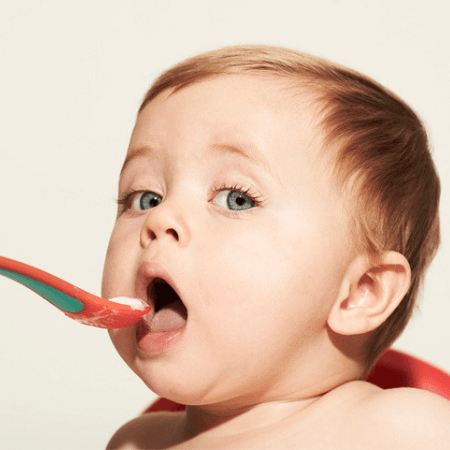 2. Feeding
Even if Mama is planning on breastfeeding, bottles and other feeding supplies will still be necessities. A starter pack of bottles, milk storage bags and a bottle warmer is a good start, or even products for when the baby moves onto solid foods. This can include anything from heat-sensitive spoons and suction plates to no-spill cups and freezer trays to store purée in.
Extra tip: Consider banding together with other gifters to purchase a high chair as a communal present, provided the parents need one. Aim for easy-to-use over bells and whistles — practical is always best.
---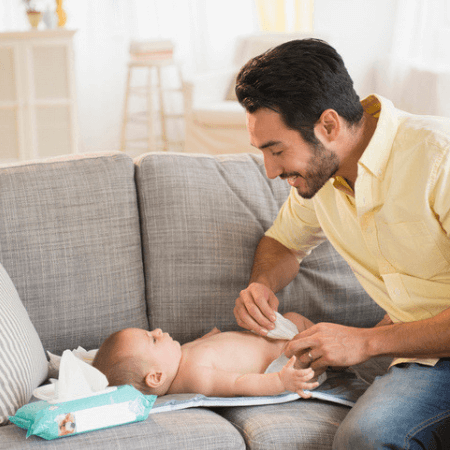 3. Changing
It's every new parent's worst nightmare: running out of diapers, onesies or wipes after a — shall we say — incident. Newborns are known for eating, sleeping and pooping, so a practical and well-received gift will always be changing supplies.
Extra tip: Consider gifting a few smaller packs of different diaper brands and styles, since it's hard to tell which diaper will work best for baby without a little trial and error.
---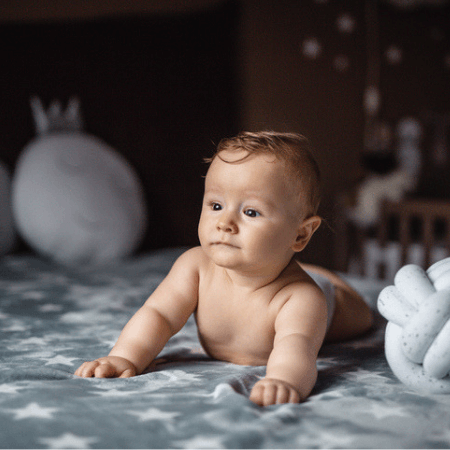 4. Linens
Buying linen is always a safe bet for a newborn, and there are plenty of stores that stock some really beautiful products for lower prices. The main things you'll want to consider are fitted sheets for a crib or bassinet, soft baby towels and cozy swaddlers.
Extra tip: If you're feeling generous, buy two of your chosen gift so that whenever one is in the wash, there's always a sheet or towel available.
---
5. Gift cards
There's absolutely nothing wrong with giving a gift card as a baby shower gift or as a little something extra for the new parents. In fact, this is a surefire way to make sure parents and baby get something they truly need.
The possibilities are virtually endless when it comes to choosing a store to get the gift card from. You could go with something baby-specific like Carter's or something that has a mix of everything, like Target.
Extra tip: Remember subscription boxes! There are so many options out there, and getting a small gift over the course of several months can be both fun and helpful for Mom and Dad.
---
6. Skincare
Newborn babies have incredibly sensitive skin, and new moms may have some skin woes of their own. So when it comes to a gift that will soothe Mom and baby alike, opt for skincare.
For moms, think nipple creams, bio oil for stretch marks and hand moisturizers. For baby, an all-over moisturizer or bath product is best, but be sure to pick a product that is gentle for sensitive baby skin.
Extra tip: If you're buying a specific product, consider purchasing it in a pack or in bulk so they stay well-supplied.
---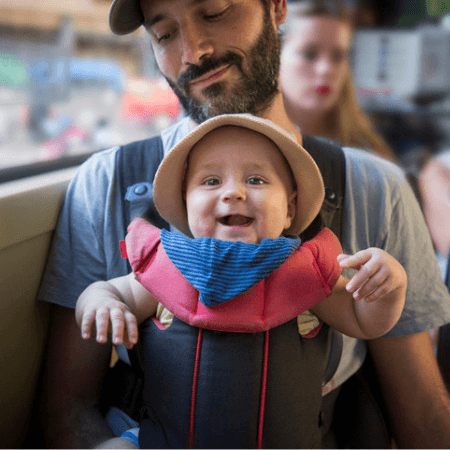 7. Miscellaneous
Sometimes the best gifts fall into an unspecific category, so there's plenty to consider outside the box.
From cleanable floor mats and changing mats to breastfeeding pillows and swaddles, there's a world of ideas that will make life much easier for parents of a newborn.
Extra tip: Parenting books aren't just to scare new parents before the baby's birth — they can be great reference tools as well.
---
Should you buy something for Dad?
When people start gifting for newborns, Mom and baby are usually the recipients who come to mind — and that's totally fair, because they've obviously been through a lot.
But new dads also deserve a bit of love and support, so keep them in mind when you start planning your presents. Anything for the family is a present for both Mom and Dad.
Extra tip: Consider an experience gift for both parents. Offer to take care of the baby while they go out for a nice dinner or outing so they can get some much-needed "them" time.
DIY newborn gifts
If you'd rather give something with a more personal touch, a homemade gift could be just the ticket. Here's where you can break out the knitting needles or sewing kit to make a baby blanket, or maybe dust off the ol' sketch pad for a drawing of the happy family.
If you're an especially talented photographer, volunteer your time for a newborn photoshoot — then create a photo book with the images!
Extra tip: If you're not particularly creative but still want to DIY the gift, make a little voucher booklet of personal favors, like a free evening of babysitting, or a lunch date to get Mom out of the house.
---
Ideas for a newborn baby care package
So you want to go all out and craft your very own newborn baby hamper or care package. Well, here's twenty of the most useful things you can include. Remember to decorate it with baby-safe items, without glitter or decals that could come off!
Antibacterial gel
Antiseptic wipes
Baby blanket
Baby laundry detergent
Baby thermometer
Baby Vicks
Baby wipes
Bibs
Breast pads
Diapers
Diaper cream
Hand cream
Healthy snacks
Manual suction pump
Nasal saline spray
Nipple cream
Pacifiers/dummies
Soft toy
Teething powder
Should new parents make a baby registry?
Registries are for more than just weddings. They're an easy way of ensuring that no gifts are doubled up, so you know for sure that your gift will be unique AND something the new parents actually want. The only downside is that you're limited to one store/selection, but that's not necessarily a bad thing.
Bottom line
With so many baby and parenting products out there, it can be hard to sift through what's really useful and what's maybe just going to take up space. We hope this guide comes in handy when shopping!
If you're still on the hunt for the perfect gift or baby item, check out Finder Kids, where you'll find coupons, buying guides and more shopping advice.
Top deals right now
Save money from all your favorite stores with these top deals available right now!