Finder is committed to editorial independence. While we receive compensation when you click links to partners, they do not influence our opinions or reviews. Learn how we make money.
What should my credit limit be?
You can request a credit limit increase if you need more.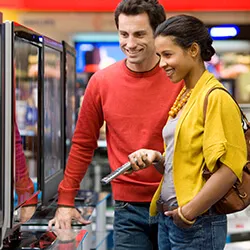 There's no way to know what your credit limit will be when you apply for a credit card unless you're already preapproved. Your assigned credit line depends on factors such as your debt-to-income ratio and your creditworthiness.
Luckily, if you're not happy with the credit line you receive, you can always ask for a credit line increase after a few months of responsible card use.
What should my credit limit be?
In some cases, you can find out what your minimum credit limit will be if you read the card's terms and conditions. But the credit line you'll get could be different. A card issuer will weigh in a few factors before assigning you your credit line.
Annual income. Typically, individuals with higher annual income get a higher credit limit.
Expenses. Having a high annual income will mean very little if your expenses are higher. High credit limit can be assigned to individuals with a healthy debt-to-income ratio.
Employment. Having a steady job may get you a higher credit line.
Creditworthiness. As a sum of your debt management, a high credit score can get you a high credit line.
The type of credit card. Applying for a premium credit card comes with a higher credit line from the start compared to standard credit cards.
Ask for a credit limit increase
If the credit limit you received doesn't meet your needs, you can always consider asking for a credit limit increase.
To successfully get an increase, you have to meet these eligibility criteria:
Your credit card account must be open for at least six months.
You must use your credit card actively and responsibly.
Your credit score has improved.
You income is higher now compared to when you received your credit card.
You have paid your credit card balance on time since you opened your credit card account.
What credit limit should I ask for?
If you're eligible for a credit limit increase, aim modestly as your request could get denied. You can still request a higher amount than the one you want because sometimes you may get a counteroffer, which may be enough.
As a general rule, requesting a credit limit increase between 10% and 25% is reasonable. But if you already have a low credit limit, say $5,000 or less, you can safely ask for a higher amount.
Compare cards with higher credit limits
All credit cards in the table below come with a high credit limit. But the amount you receive depends on various factors, including your annual income, employment and creditworthiness.
Bottom line
If you have a good habit of paying off your balance each month and you have a solid debt-to-income ratio, then you'll be more likely to get a higher credit limit.
But if you're not happy with your credit line, request a credit limit increase either online or by phone. If you still haven't found the right card, compare high limit credit cards.
Back to top