Finder is committed to editorial independence. While we receive compensation when you click links to partners, they do not influence our content.
A beginner's guide to retinol skincare products
Discover how this derivative of vitamin A affects your skin — and see our top picks.
Dermatologists recommend it, beauty editors and makeup artists swear by it and those in the know keep at least one retinol cream or serum in their beauty arsenal. Retinol is used for anti-aging, acne treatment, scar and sun damage treatment. Claims made about its efficacy are backed by decades of peer-reviewed scientific research.
But be aware concentrations vary and sensitivity may occur. Understanding the ingredient itself and different forms available will help you pick the right product for your skin type and concerns.
Editor's Pick
U Beauty
A supercharged formula that's clean and cruelty-free too.

In U Beauty's Resurfacing Compound, retinol works with antioxidants, vitamin C and E, peptides and hyaluronic acid to promote true luminescence. This formula fights dark spots, fine lines, wrinkles and acne scars to help tighten, renew and revitalize your skin.
What is retinol?
Retinol is a molecule derived from vitamin A that accelerates skin renewal, boosts collagen and smooths the appearance of skin. It belongs to a wider family of vitamin A derivatives called retinoids that includes retinoic acid and retinyl palmitate.
It's typically available in different strengths and formulations, from water-light serums for oily skin to more emollient products for dry skin.
Retinol vs retinoids
The short answer? Retinol is what you can buy without seeing a doctor, while retinoids require a prescription.
Retinol is essentially a specific type of retinoid that's been manufactured for over-the-counter sales. Retinoid, on the other hand, usually refers to the more intense version that's prescribed by dermatologists. Products with retinol and retinoid can have the same effects over time — fewer fine lines, more elasticity — but retinoid works more quickly.
It can also, however, cause side effects like dryness and peeling.
Retinol products that you can pick up at the drug store may not be FDA approved, unlike prescription retinoids. That doesn't mean retinol products won't live up to the hype, but it does mean you'll want to thoroughly do your research up front, comparing user reviews with expert advice.
And always perform a patch test to see how your skin will react!
What does retinol do?
Retinol can reduce acne and brown spots, acne scars, sun damage and wrinkles. It can also plump the skin, making it smooth, even and blemish-free.
As we age, our skin cells begin to behave more erratically and slowly lose the ability to reproduce. Retinol helps normalize skin cell behavior by regulating and quickening the rate that skin cells turn over. It also improves cell turnover within the pores, creating an exfoliation-like effect that makes pores less likely to clog, which is why it's so effective for acne sufferers.
It also improves the skin's natural retention of collagen, which is what gives skin its firmness and elasticity. Natural collagen production also decreases over time, and retinol is one of the only ingredients proven to positively affect this process.
How to introduce it into your skincare routine
Whether you're using an over-the-counter retinol product or stronger prescription cream, some skin irritation is to be expected at first, especially if you have sensitive skin. Side effects can include increased dryness and flaking.
Users of prescription retinoids and those who use retinol to manage acne may experience an early "purge" as the quickened rate of cell turnover causes skin to bring deep impurities to the surface. If you experience side effects, you might want to reduce your usage until your skin becomes accustomed to it. Consult a dermatologist when in doubt.
There are some ways to minimize adverse side effects so you get good results from day one.
Start slow. Depending on your skin type and the strength of your retinol product, try using your new product once every three days at night. If you don't experience any dryness or tightness — or once those effects have disappeared — you can increase use to every second day and finally to every day.
Buy clean products. Retinol can increase skin sensitivity, so avoiding well-known skin irritants like high concentrations of fragrance and alcohol in your retinol product or other products in your routine will help minimize the reaction.
Use moisturizer. Especially if you have naturally dry or reactive skin, a gentle moisturizer can negate redness during the early days.
Don't forget about sunscreen. Retinoids do increase your sensitivity to UV light, so wearing a broad spectrum sunscreen every day is a must. But you're already using SPF every day anyway, right?
A word about packaging
Retinol breaks down and loses its effectiveness easily if exposed to oxygen and light. The best retinol creams and serums come in opaque, airtight packaging that distributes the product via a press pump, which doesn't let in air.
Top retinol products
When deciding which retinol product is best for your skin, consider whether you want a pure serum or a formula with other skin boosters like vitamin C and hyaluronic acid. And remember that it's always a good idea to buy a small bottle first, investing in a larger quantity later on if you're happy with the results.
Pro tip: If you're on a budget, avoid brand names altogether and opt for more lowkey brands like CeraVe and Cetaphil. They may lack fancy packaging, but you can get retinol serum developed with dermatologists for less than $20.
Where to buy
You'll find retinol galore from these retailers: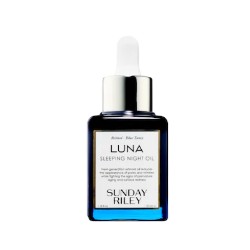 Sephora
Get retinol products from fave brands like Drunk Elephant, Biossance and Clinique.
Sephora is the beauty nirvana that has it all, including dozens of retinol products and even a custom skincare quiz to find out what to actually get.
Retinol serum, retinol cream or a retinol booster – which is best for me?
The answer to this question has to do with skin type.
Oily and acne-prone skin should use gel or liquid products that forgo any extra oils. Oil-free serums can also be appropriate.
Combination skin is best served by an in-between texture. Look for serums, gels or light creams, and make up the extra moisture on your dry spots with an additional product. You also might want to consider adding a booster to your regular product that works with your skin.
Dry skin should be nourished with emollient creams that include non-irritating oils, glycerin or hyaluronic acid. You may need to use more than usual when you first introduce retinol.
Sensitive skin can be both oily and dry, but you should definitely avoid fragrance, fragrant oils, alcohol or any other ingredient that you know irritates your skin.
If you're thinking of introducing retinol into your skincare routine, the best advice, as always, is to go with what works for you. Lots of brands offer testers and travel bottles nowadays, which can be a great way to try out a product before you make an investment. Available by prescription and over the counter, retinol can be a must-have for certain skin concerns.
Bottom line
After you find a retinol product that meshes well with your skin and daily routine, remember that retinol is meant to work over the long haul, rather than overnight. Browse top discounts and deals to save money on your splurge.
Frequently asked questions
More guides on Finder