What is a DUI / DWI and what are the penalties?
How states classify driving under the influence and what punishments to expect.
Find cheap car insurance quotes for SR22
Enter zip to see insurers who file SR22s.
Your information is secure.
---
Whether your state refers to it as DUI, DWI, OMVI, OVI or DWAI, the general definition is the same: operating a vehicle while under the influence of drugs — including prescription medicine — or alcohol. Driving while impaired is a crime in all 50 states.
If you're convicted of driving while intoxicated, your penalties will depend on which state you live in. But some factors that influence punishment include whether you're a first-time offender and your blood alcohol level.
What does DUI, DWI and DWAI stand for?
You'll see these letters and words used to refer to driving under the influence:
DUI: Driving under intoxication
DWI: Driving while intoxicated
DWAI: Driving while ability impaired
OMVI: Operating a motor vehicle impaired
OVI: Operating a vehicle impaired
OWI: Operating while intoxicated
What's the difference between a DWI vs. DUI?
The term DWI sometimes gets used interchangeably with DUI. However, some states do separate the terms, and how a DWI gets defined varied by the state.
For example, a DWI in Texas is the highest offense for driving after being intoxicated with a blood alcohol level above .08, but a DUI is charged to drivers under age 21 who have any alcohol in their system.
In New York, a DWI refers to anyone driving after drinking alcohol who has a blood alcohol level above .08, but a DUI includes driving under the influence of drugs, including some prescriptions.
How is a DWAI different from a DUI?
A DWAI means your driving is somewhat impaired, but not quite to the dangerous level of a DUI. For example, New York officials may use a DWAI conviction if you're blood alcohol level is between 0.05 and 0.07.
Driving under the influence could have much higher penalties than a DWAI, unless the DWAI led to someone getting seriously injured or killed.
If charged with a DUI, you can reduce the charge to a DWAI in some cases. Talk to a lawyer to find out your options.
Penalties for a DUI conviction
Sentences for a DUI vary widely based on state laws and your circumstances, but may include:
Alcoholic support groups. You may get a court order to attend Alcoholics Anonymous for a set time.
Car insurance. A DUI will increase your insurance rates for several years.
Community service. A first offense may call for community service instead of jail time.
Driver's license. Expect points on your license and a license suspension or revocation, with few exceptions based on the situation.
Drug and alcohol education. Many states offer lower penalties or require that you attend an education program.
Fines and penalties. Count on hefty fines upwards of $5,000 or more, no matter your circumstances.
Ignition interlock device. You may be required to install this breathalyzer in your car, which disables the engine if your BAC is too high.
Jail time. If you seriously injure someone or have a past offense, you could spend up to several years in jail.
Limited job opportunities. You may be disqualified from certain jobs like a school bus driver.
Will I get arrested for a DUI?
If a police officer finds it likely that you're driving intoxicated, the officer will take you to the station to process an official report. Depending on past convictions and your blood alcohol level, you may spend time in jail, unless a judge releases you.
How does a DUI affect my car insurance?
You're likely to receive a license suspension after a DUI, which means you can't drive for a set time. You probably need car insurance despite your suspension, and you may need to shop for a high-risk car insurance company that's willing to insure you.
You also can expect to need an SR-22 certificate, proving that you're insured and following legal driving and registration requirements.
If your license is suspended, you can work with your local DMV to follow the steps to get your license reinstated.
Get SR-22 insurance quotes
How much does a DUI cost?
You could pay thousands of dollars for one DUI, and the true cost of a DUI goes beyond the fines for being convicted.
For instance, you'll pay anywhere from $5,000 to $8,000 for a DUI in Tennessee, a state known for harsh DUI punishments. The initial fine ranges from $350 to $3,000 depending on past convictions, but then you'll face fines, car insurance rate increases, driver training and court costs.
See the true costs of a DUI broken down:
| Penalty | Cost |
| --- | --- |
| Towing fee | $75 |
| Fine | $350–3,000 |
| Bail | $125 |
| Defense attorney | $2,000 |
| Court costs | $200 |
| License reinstatement fee | $300 |
| Insurance premium increase | $2,000 |
| Ignition interlock device | $300 |
| Alcohol education program | $300 |
| TOTAL | $5,650–$8,650 |
Civil lawsuits
In addition to criminal charges, you could face a civil lawsuit for your DUI conviction. Other people involved seek to recoup expenses from injuries or damage that you caused.
What affects the level of my DUI conviction?
While certain factors will result in harsher penalties, some circumstances can work in your favor.
Factors that negatively influence your convction
Blood alcohol level. The blood alcohol limit is 0.08% in all 50 states. But driving with a lower level can lead to penalties if you're drinking under age or a commercial driver.
Refusing a breathalyzer test. Some officials can suspend your license for up to 12 months or may consider your unwillingness to cooperate during sentencing.
Injury. If you injured or killed someone due to drinking and driving, you could be charged with a felony, vehicular manslaughter or homicide.
Prior convictions. If you have prior DUI convictions, most states impose harsh penalties.
Young passengers. Drinking and driving with a child or with someone with special needs in the car can lead to tough sentencing.
Suspended driver's license. If you're caught drinking and driving with a suspended or revoked license, you can expect high penalties.
Speeding and reckless driving. Driving recklessly or at high speeds while under the influence can raise your sentence.
Factors that positively influence your conviction
First-time offender. A first-time DUI that didn't hurt anyone may lead to a sentence for community service.
Safe driving. Other than the DUI, driving safely and lawfully at the time of the incident can count in your favor.
Driving record. A safe driving record can help reduce the severity of your sentence.
Prescription medication. A judge will consider if you were impaired from taking a legally prescribed amount of medicine.
Ask an expert: Can I refuse a breathalyzer test?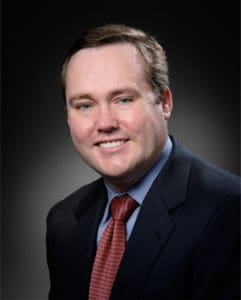 Jim Yeargan
Former DUI prosecutor and founder of Yeargan & Kert, LLC
Many states have "implied consent" laws. These laws mean that by driving a car, you agree to take a breathalyzer if you're stopped on suspicion of DUI. But many supreme courts are actually striking these implied consent laws down. Courts across the country have found that these laws are violations of fundamental rights and protections.

However, some states still have implied consent laws in place. In those states, refusing a breathalyzer can be used as evidence against you in court. Even in states without implied consent laws, refusing a breathalyzer can lead to license suspension and other administrative consequences. So, while state laws can't strip you of your rights, they may be able to alter or reduce their overall effectiveness. Until courts step in, it's important to be aware of the laws in the state in which you're driving.
Bottom line
Drinking and driving never mix, and there are very real consequences if you're caught. Get a taxi, Lyft or — better yet — plan ahead and select a designated driver.
To protect you and your car from drunk drivers, compare car insurance to cover you for any situation on the road.