What the Tensions With Iran Mean for Your Wallet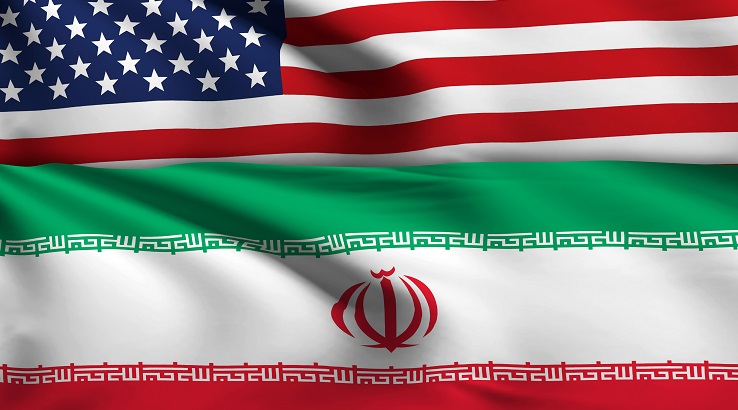 Consumer goods and travel may get more expensive as the crisis escalates.
Tensions between the U.S. and Iran flared up this week with the killing of Iranian Major General Qassem Soleimani — Iran's top military leader — and subsequent events, including missile attacks on U.S. troops at military bases in Iraq and a passenger plane crash in Iran.
The unexpected series of events has unleashed international concern about what the situation means for energy and insurance costs, transportation, imports and other consumer concerns. Finder researched this issue and prepared a guide to keep you informed. We will update this guide as the situation progresses.
Gas Prices
While gas prices temporarily surged Tuesday night following Iran's firing of missiles at two Iraqi bases, the 4% spike collapsed to a 3.8% drop by mid-day Wednesday. While it is true that a war footing will make oil prices spike domestically, there are mitigating factors in this case.
First, the White House opted not to go tit-for-tat on Iran's retaliatory bombing. Choosing to read Iran's response as simply a slapback to the United States' act of aggression, the White House's call for a truce went far to ease the minds of many.
Second, the U.S. does not receive oil from Iran. Even though Iran is a major oil producer, the U.S.'s withdrawal from the Joint Comprehensive Plan of Action means that the nation cannot buy Iranian oil. Worse, the U.S. has threatened to sanction any country that does continue to buy Iranian oil. The European Commission, through the blocking statute of 1996, has largely ignored the U.S.'s threat, though.
As the European Union still buys oil from Iran, an Iranian war will reduce the global oil supply, raising oil prices indirectly for the United States.
Import Prices
Fighting between Iran and the United States would likely draw in the whole of the Middle East, as well as western Asia. This is problematic because much of the world's oil comes from the Middle East.
Besides gas, oil is the base for pharmaceuticals, plastics, synthetic fabrics, lubricants, inks, and many other industrial components. If the price of oil increases, so does the price of millions of consumer products. As such, an Iranian war would slam the brakes on consumer spending. On Friday, following the death of Soleimani, US stock market prices slumped, while the Asian markets fell well into Tuesday evening before rebounding Thursday.
It is too early to guess what this would do for consumer prices. This episode was likely too short to have any real effect. Only time, however, will tell.
Travel
Americans are not advised to travel to Iran. "U.S. citizens visiting or residing in Iran have been kidnapped, arrested, and detained on spurious charges," the US State Department warns. "Iranian authorities continue to unjustly detain and imprison U.S. citizens, particularly dual national Iranian-Americans–including students, journalists, business travelers, and academics–on charges including espionage and posing a threat to national security. Iranian authorities routinely delay consular access to detained U.S. citizens and consistently deny consular access to dual U.S.-Iranian citizens."
"The U.S. government does not have diplomatic or consular relations with the Islamic Republic of Iran. The U.S. government is unable to provide emergency services to U.S. citizens in Iran."
There is a standing Notice to Airmen for Iran from the FAA, prohibiting American civilian aircraft from entering Iranian airspace. Other countries can and do fly into Iran, however, so it is possible for Americans to travel to Iran by first traveling to a connecting nation. However, this is not advised, as the number of U.S. Customs and Border Patrol detentions of Iranians and Iranian-Americans have greatly increased in recent days.
During the follow-up to the Ukrainian aircraft bombing, a number of nations have grounded flights to Iran. Air France, Lufthansa, and Malaysia Airlines have all indicated that it would be avoiding Iran and Iraq airspace for the time being. Many travel insurance providers, such as Harrod's, have also opted to not sell travel insurance to American travelers to Iran due to the heightened risk and sanction concerns.