Wevorce is a collaborative process helping couples through a divorce, without the high cost of a family-law attorney.
With Wevorce, couples pursuing uncontested divorces can receive guidance with completing court documents and settling relevant terms. There are cheaper alternatives to Wevorce, but you may find that Wevorce's additional help is worth paying for.
In an uncontested divorce, the terms of your divorce are not decided in court. This is typically because you and your spouse are able to work out the issues among yourselves.
What is Wevorce?
Wevorce offers a self-guided divorce process that helps you and your spouse work out the terms of your divorce. The service offers these features:
Divorce documents prepared for you
Name change guidance
Marital settlement agreements
Consultation with a divorce professional
Review of your documents to ensure they're accurate
Assistance with coparenting agreements
Who could benefit from using Wevorce?
Many online divorce services assemble documents and help you complete them. Wevorce does that — but it also offers extra assistance you may not find elsewhere.
For example, Wevorce offers extra guidance with a consultation of a divorce professional and a legal review of your documents. Additionally, they help you find your Custom Divorce Archetype, helping you cope after your divorce.
Because Wevorce is a collaborative process and can only help with uncontested divorces, it is best for couples who can work together to come to a resolution.
What to watch out for
At $749, Wevorce tends to cost more than other online divorce services. Before signing up for Wevorce, consider whether you'll use the extra features to make it worth it.
How to sign up for Wevorce
1. Go to the Wevorce website. Click the green "Get Started" button.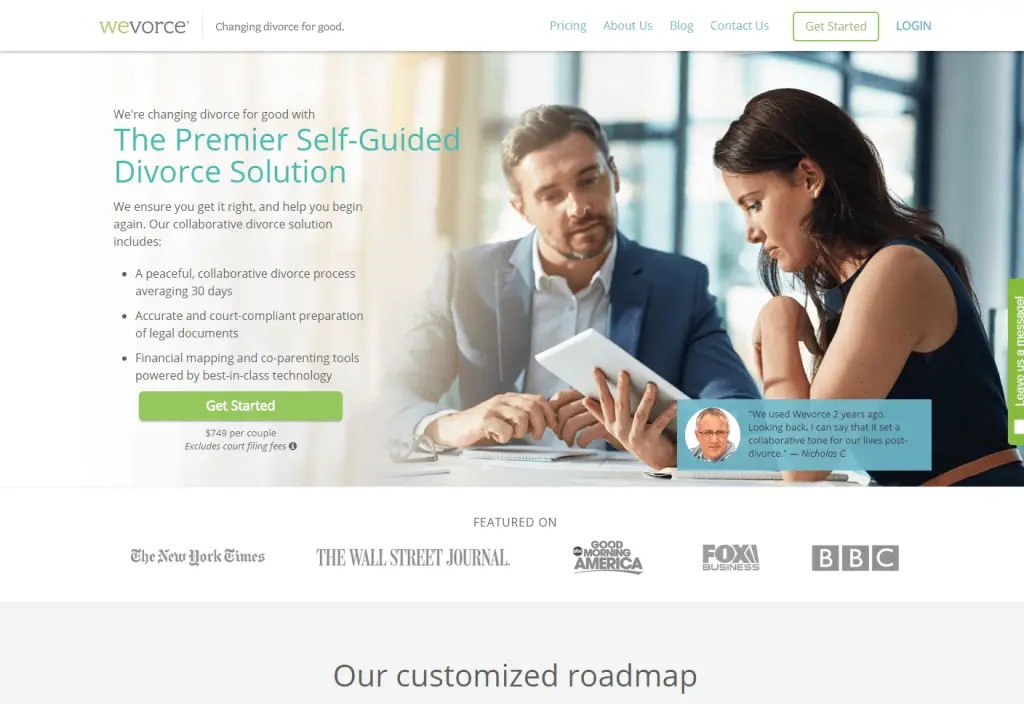 2. Enter your name, your email address, a password for your account, where you are filing and whether you have children.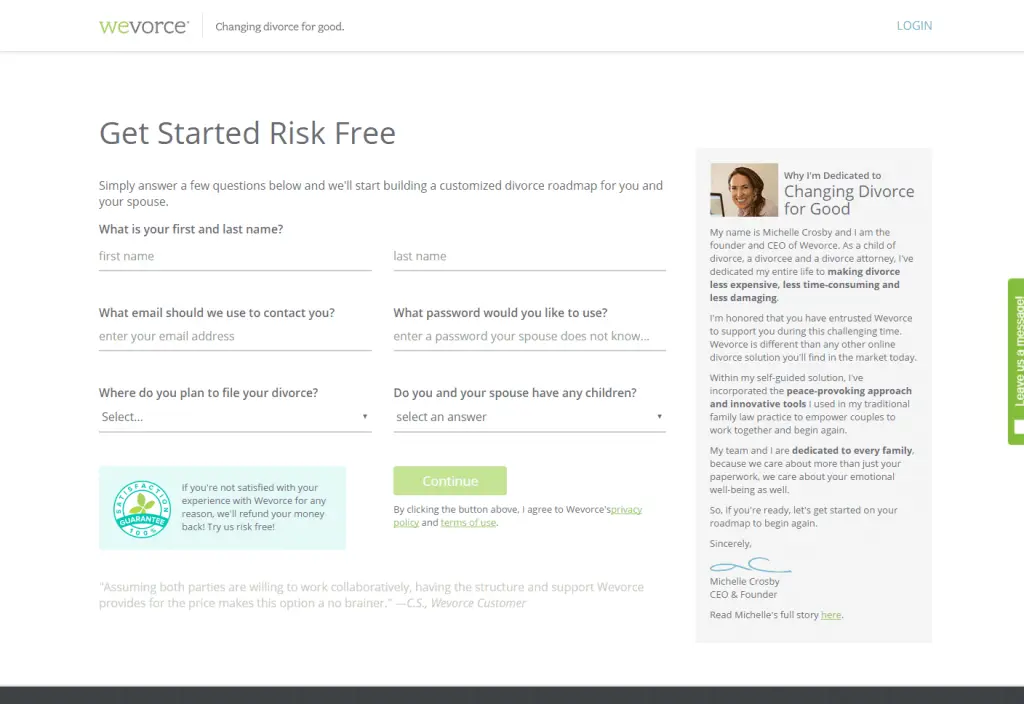 3. Enter your credit card information and click "Get Started Risk Free."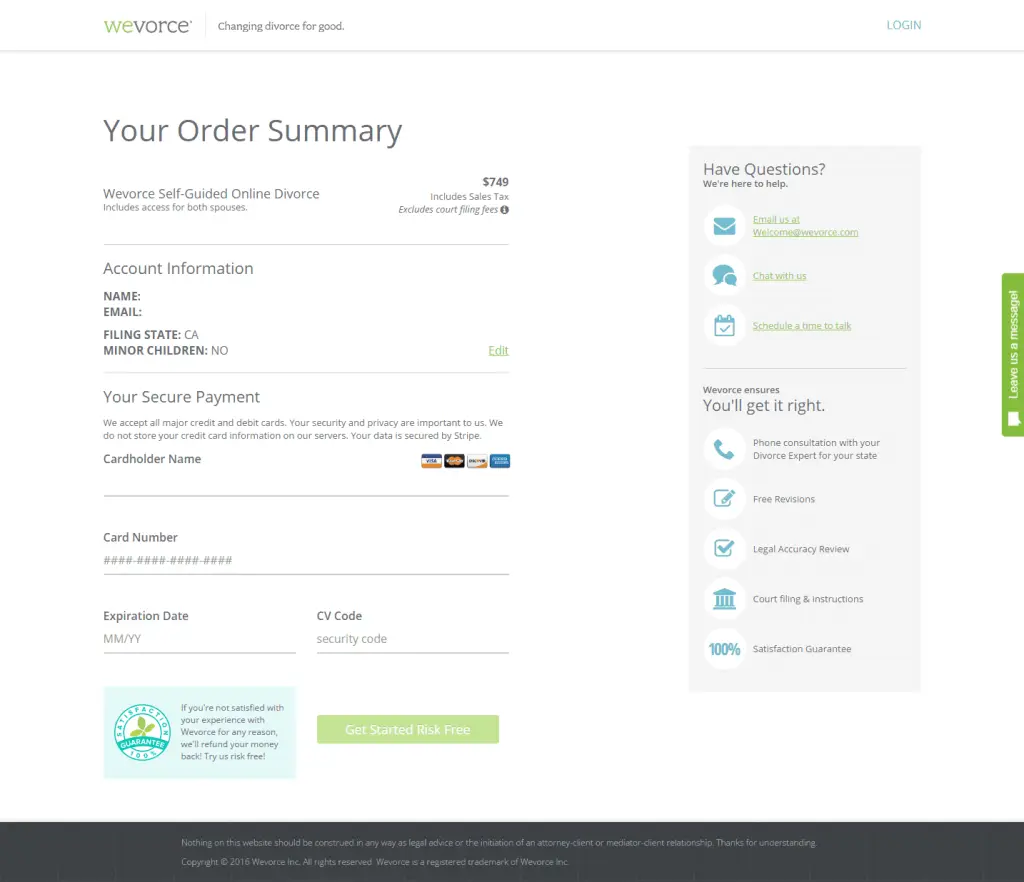 How to prepare for filing through Wevorce
To use Wevorce, you'll need to:
Know where your spouse is.
Agree with your spouse on the division of assets and property, as well as any child-related matters.
Once you purchase a Wevorce plan, you specify where you're filing for divorce and whether you have children. Also, you'll need to give information about your spouse and state whether you know their whereabouts.
Wevorce will walk you through the divorce process provide the relevant divorce forms for your county.
Now what?
After you sign up for Wevorce, you'll be given a questionnaire. Based on your questionnaire, Wevorce will complete divorce documents to be sent to court. Wevorce will also work with you to create a parenting plan, settle your finances and answer any questions you have.
Depending on your state, you may have to wait months for your marriage to be legally filed. However, settling the terms of your divorce through Wevorce typically takes 30 days.
Frequently asked questions