Western Union offers Chinese students money transfers via WeChat Pay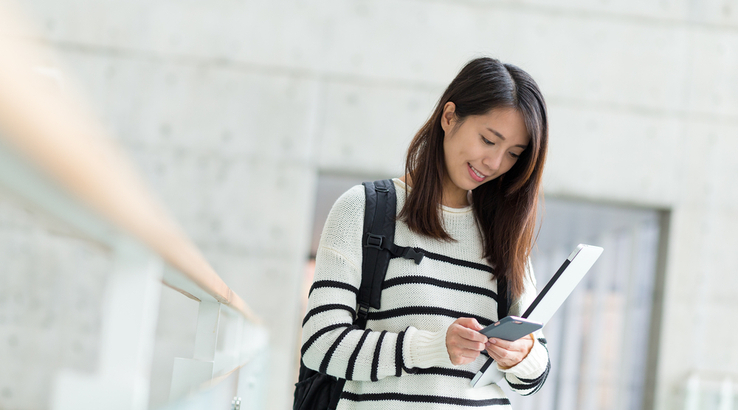 Western Union's new international payment service will benefit Chinese students — they make up the largest international student population in the world and the US.
In addition to a network that spans more than 200 countries, Western Union has added WeChat Pay to its roster of products to make it easier for the more than 350,000 Chinese students living in the US to make and receive payments for their tuition.
According to the Centre for China and Globalization, one in four international students around the world was from China in the year 2015. And the majority of international students in the US come from China. Chinese students living and studying abroad no longer have to be concerned about how they will make their tuition payments.
The global payments service provider added the new payment system to its WU Global Pay for Students, a service that allows students to make payments to their college institution in their own currency. The service came to fruition after WU partnered with Geoswift, a payment solutions company that specializes in remittances in and out of China.
The GlobalPay for Students platform was launched by WU in 2017 in a bid to empower universities to more efficiently track accounting records from international students.
The program was designed specifically for mobile users and tracks payments in real time. The company consulted with international students before developing the program to enable a better user experience.
China quickly becoming a cashless society — mobile payments dominate there.
WeChat Pay is a mobile payments solution that already dominates the Chinese landscape. Cash is becoming obsolete in China, and the mobile app is one of two primary forms of payments readily made and accepted in China, where mobile payments reached $5.5 trillion in 2016.
Western Union's new service will offer Chinese students living around the globe a better range of options — ones they're likely already used to using when making digital payments. Their choices will now include WeChat Pay, Tenpay, Alipay and UnionPay.
Western Union Senior Vice President Adam Tiberi points out that Chinese students are the largest international student population worldwide. He says, "Being able to use WeChat Pay and other payment platforms is crucial for Chinese students."
According to United Nations research, WeChat Pay payments rose significantly from $11.6 billion in 2012 to $1.2 trillion in 2016. In another analysis led by the leading investment firm, Hillhouse Capital, studies showed that WeChat Pay initiated 40% of all mobile transactions in China during the first quarter of 2017.
Geoswift's founder and CEO, Raymond Qu, says the partnership with WU is an opportunity for universities across the globe to attract more Chinese students by being able to provide the payment opportunities they're accustomed to.
If you'd like to learn more about Western Union and other international money transfer services, head on over to our guide to Western Union international money transfers and compare the best international money transfer services.
Picture: Shutterstock