Sorry, Wells Fargo's new $3B fine won't go to customers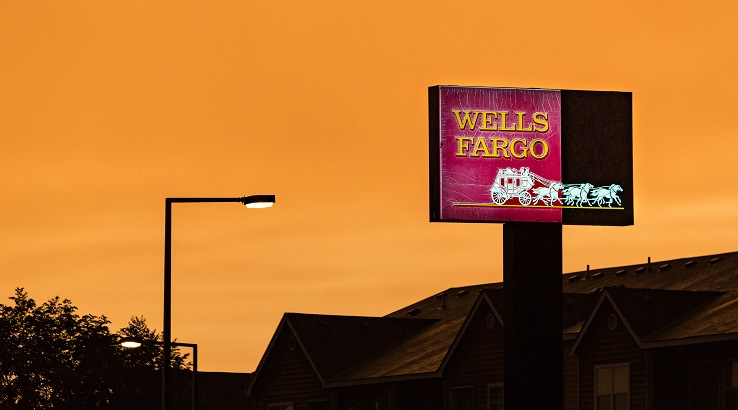 The government plans to pocket most of Wells Fargo's payoff to stop the criminal investigation against the bank.
Wells Fargo has reached a settlement with the federal government over the bank's fake account scandal, where the nation's fourth-largest bank fraudulently created accounts and sold bank products to its customers without their consent.
If you were hoping, however, that some of this money might make it into the hands of the actual victims, you're out of luck. The U.S. Department of Justice and the Securities and Exchange Commission have indicated that none of the $3 billion payout is earmarked to recoup victims' losses from unduly assessed account fees.
This resolution represents a promise that the federal government will not pursue its criminal investigation against the bank for sales practice actions it committed between 2012 and 2016. $500 million of the fund will be set aside in a Fair Fund for investors that were harmed by Wells Fargo's sales practices at the time. The remaining $2.5 billion will be assigned to the federal government itself as a fine against the bank.
The thinking behind not giving any of this fine to affected customers may be due to the bank's assertion that — since 2016 — it has paid out more than $500 million to customers to repay improperly taken fees. This settlement does not dismiss civil actions the government or the victims have against the bank, and it does not eliminate the individual liability involved bank officers continue to face. Former CEO John Stumpf was hit by a $17.5 million fine by the Office of the Comptroller of the Currency last month for his role in the scandal.
"The conduct at the core of today's settlements — and the past culture that gave rise to it — are reprehensible and wholly inconsistent with the values on which Wells Fargo was built. Our customers, shareholders and employees deserved more from the leadership of this company," Wells Fargo CEO Charlie Scharf said in a bank announcement.
"Over the past three years, we've made fundamental changes to our business model, compensation programs, leadership and governance. While today's announcement is a significant step in bringing this chapter to a close, there's still more work we must do to rebuild the trust we lost. We are committing all necessary resources to ensure that nothing like this happens again, while also driving Wells Fargo forward."
Banking malpractice
Since 2016, Wells Fargo has struggled to lift itself from the cloud of this scandal. It has replaced its CEO and most members of its senior management team — particularly with its community banks — named new independent board directors, ended all product-based sales goals, improved the customer consent process and restructured much of its key functions.
From 2012 to 2016, the bank pressured employees to upsell large numbers of new bank products — usually without concern of if the products were needed or not. This was an attempt to make the bank more profitable and more attractive to investors. To meet these exuberant sales goals, employees would "game" customers' accounts, adding new accounts without the customers' consent and transferring money improperly to these new accounts. Customers would find that they were assessed fees and overdraft charges on accounts they never knew they had.
"This settlement holds Wells Fargo accountable for tolerating fraudulent conduct that is remarkable both for its duration and scope and for its blatant disregard of customer private information," Michael Granston of the Justice Department's Civil Division told NBC News.
Picture: Wikimedia