Finder is committed to editorial independence. While we receive compensation when you click links to partners, they do not influence our content.
Best weed wackers for every job
Keep your edges trim with these top weed eaters.
String trimmers can make lawn maintenance quick and simple. Here's how to shop for the best tool for your yard or project.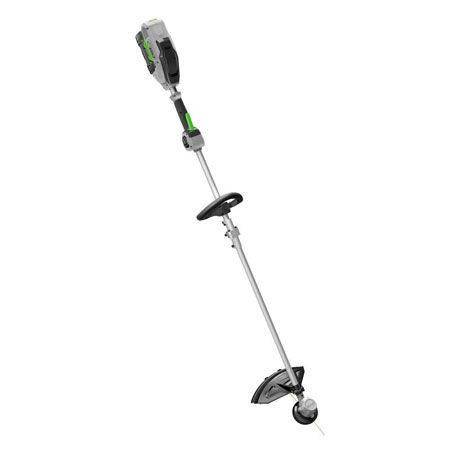 Best weed wacker for small yards
Electric line trimmers can be a good alternative to gas-powered models, especially if your yard is on the small side. Electric models are easy to start and tend to be quieter than gas.
Our pick is the EGO Power+ 15-Inch 56-Volt Lithium-Ion Cordless Brushless String Trimmer. It's lightweight and comes with a 56-volt li-ion battery that powers your wacker to 30 minutes. A straightforward line-replacement system means you won't waste time fiddling when you could be trimming weeds.
Shop now
---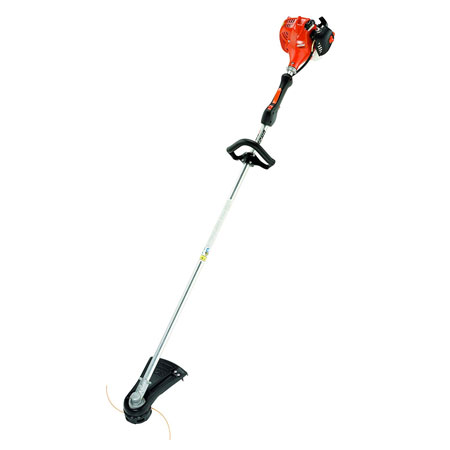 Easiest weed wacker to use
If you're new to trimming your yard, go for a two-stroke machine with a straight shaft and single-cord head. The straight shaft is safer, while the head makes it easier to use.
Our pick is the ECHO SRM-225. It features a bump-feed head for quick, easy reloads without disassembly and a reduced-effort starting system for easy startups.
Shop now
---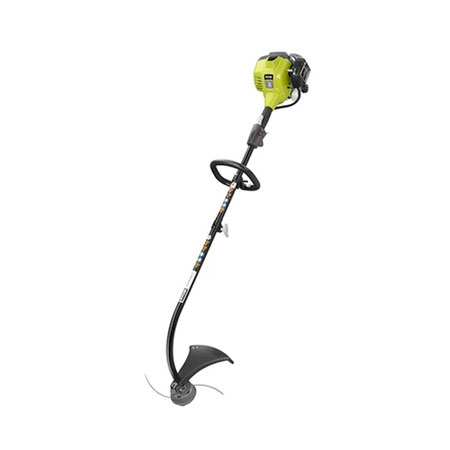 Most affordable weed wacker
If you are on a budget, look for a basic model without too many features or attachments that can still get the job done.
For fewer oil changes, choose a two-stroke string trimmer over a four-stroke model.
Our pick is the Ryobi 2-Cycle Gas Straight Shaft String Trimmer. For under $130, you get a quality machine with a zip-start carburetor for easy startups, a full-crank engine for a longer life and the ability to add universal attachments, if you want.
Shop now
---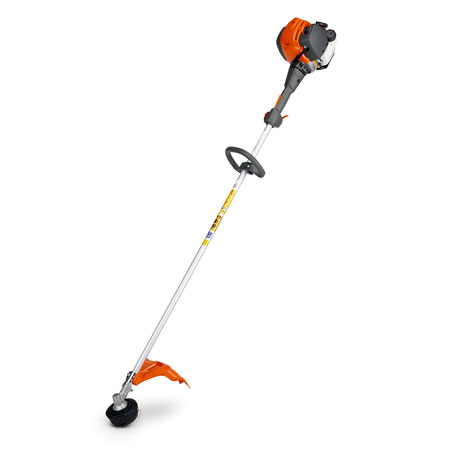 Best weed wacker for professionals
If you're a professional landscaper or have a lot of lawn to maintain at home, consider a heavy-duty commercial-grade machine.
These weed wackers tend to cost more and require more frequent maintenance. But they offer a wider choice of attachments along with a powerful four-stroke engine, straight shaft and loop handle, giving you greater control and speedier results.
Our pick is the Husqvarna 324L. This powerful four-stroke engine, bevel gear and ergonomic loop make trimming larger areas efficient and comfortable.
Shop now
What to look for in a weed wacker
Don't know a four-stroke from a bump head? We've got you covered with a rundown of terms you might encounter in your search.
Two-stroke. An engine with only two internal processes to function: intake and exhaust. Two-stroke engines require a mix of gas and oil to run properly.
Four-stroke. An engine with four internal processes to function: intake, compression, power and exhaust. These engines run on pure gas, so there's no need to mix oil before you start it up.
Head type. You'll find weed eaters with single-cord, bump or auto-feed heads.
Single-cord head. Uses a single cord cut to size.
Bump head. Allows you to increase the cord length with a simple bump to the trimmer head, which releases the wound cord.
Auto-feed head. When the head's spin reaches a specific velocity, it senses if there's enough tension and releases more cord.
Bent shaft. A head that's angled closer to the ground, meaning you can hold it in position more naturally.
Straight shaft. A head that's farther from your feet on a straight angle, reducing the likelihood of a lower leg injury.
Cubic centimeter. A measurement of power. Generally, the higher the cc, the faster the head spins, helping you to cut grass more easily. But a high cc makes for a louder machine.
Kilowatts. Another measurement of power, kilowatts measures engine output.
Sump. Where the fuel is deposited in four-stroke engines. If a weed wacker has a sump, it can't be turned upside down or fuel will leak into the machine.
What's the difference between four-stroke and two-stroke engines?
The chief difference is the structure of the engine itself. The number of strokes refers to the number of steps a piston takes along the cylinder to turn the engine's crankshaft in the process of running the machine.
Two-stroke. A standard two-stroke engine comprises the intake and the exhaust. Within the cylinder, the pistons complete two strokes — one up and one down — to complete the power cycle. The first stroke is the compression stroke, and the second is the exhaust stroke. As the oil and fuel are mixed, there is no need for an oil sump. This means you can turn the wacker upside down without fear of leaking.
Four-stroke. A more involved engine that requires the pistons to complete four strokes — up, down, up, down — within the cylinder to complete a full cycle. The strokes comprise intake, compression, ignition and exhaust. Because the oil burns off rather than mixes with the fuel, there's a sump on the inside of the engine. It means you can't turn the machine upside down without spilling.
Outside the engine, the main differences lie in the noise level, speed and capacity of your machine.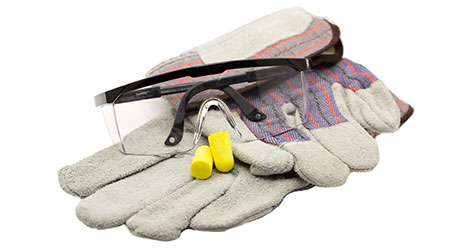 What safety gear do I need when weed wacking?
Protect yourself when using your weed eater with:
Safety ear muffs or ear plugs
Safety glasses or protective eyewear
Closed-toe shoes or other protective footwear
Bottom line
Having the right tools for the job is half the battle when getting things done around your house. Find the best weed wacker for you by comparing engine type, weight, ease of use and price point.
How did we choose these products?
We chose these weed wackers by conducting our own online research and taking key factors into consideration, such as the price, ease of use, weight, engine type and overall features.
Frequently asked questions
Image: Shutterstock
More guides on Finder