Finder is committed to editorial independence. While we receive compensation when you click links to partners, they do not influence our content.
Wedding gift ideas
Our best ideas to give to a soon-to-be married couple.
Some brides and grooms are easy to shop for, others may have a wedding gift registry which makes choosing gifts a breeze.
But what if the couple hasn't registered any gifts? Don't fret – we've come up with a wedding gift guide that will make choosing the best wedding gift simple.
What you need to know about Wedding Gift Ideas
How does a gift registry work?
Gift registries are a good way for a groom and bride-to-be to graciously ask for gifts that they really want. It also allows the gift giver to buy something that they know will be greatly appreciated. The registries themselves are not maintained by the couple, but are usually hosted by a retailer—usually a department store.
Once they have selected items for their registry, their friends and family can choose which particular ones that the couple might like for their upcoming wedding. The gift giver usually then travels to the store and purchases the item, or, visits the store's website. Once purchased, the clerk or staff will remove the item from the registry so there are no duplicate items to the recipient. They'll also physically put aside your gift and deliver them to the couple.
How do you choose the best wedding gifts?
If the bride and groom haven't created a gifts registry then here are some suggestions that can help you find the perfect wedding gift for their special day.
Wedding gifts should reflect the needs and interest of the bride and groom. Usually household items such as kitchenware or homewares are acceptable gifts to give.
If you know the bride and groom well, then you can be a bit more adventurous when you're shopping. If you're a casual friend or a colleague, a classic gift is usually the way to go. Personalized gifts specific to either the bride or groom should be given at the bridal shower or bachelor party.
If the couple has registered, the department store is usually listed on the wedding invitation. If you can't find those items, make sure you find alternate items at other stores that are almost the same.
Don't feel obligated to spend a fortune on wedding gifts. What matters most is that you've put thought into it.
Talk to the family and close friends to get an idea of what types of wedding gifts would be ideal.
Think about the age of the couple; if they're young and starting a new home where gifts like appliances would be favorable. If it's a second marriage, the type of gifts needed might be different, especially if both already have established homes.
Top online retailers to shop for wedding gifts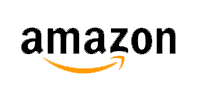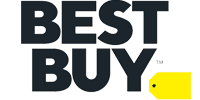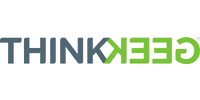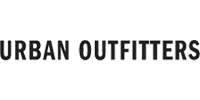 Best wedding gifts for March 2021
Wedding gifts from parents
Giving away your son or daughter on their wedding day is emotional for any parent. Many parents spend days thinking about the perfect gift to their child to celebrate their special day. Whether you're willing to spend a lot or want to give something sweet and sentimental, you may want to have a look at the following gift ideas:
Something from their registry
Something from Mom and Dad's wedding
Contribution towards their wedding bill
Jewelry for sons
Jewelry for daughters
Gift cards for their honeymoon
Wedding gifts from the maid of honor
A maid of honor's present should reflect the close relationship that encouraged the bride to bestow this honor in the first place. Such an intimate relationship means the maid knows what the bride likes and doesn't like. A good idea is a gift in addition to the age-old 'something old, something new, something borrowed and something blue' tradition.
Deals to help shop for a gift
The best man's wedding gift
As the best man, you have a lot of duties before, during and after the wedding, so choosing a gift could be the last thing on your mind. We've got some great gift ideas for you so you spend more time planning the bachelor party or making sure the groom arrives to the wedding on time.
Deals to help shop for a gift
Need a new dress for your friends big day?
Whilst you are shopping for wedding gifts, don't forget yourself. Treat yourself to a new dress and heels for the day! Snag a deal using one of the coupon codes below.
More guides on Finder