We visited Glossier's pop-up shop in San Francisco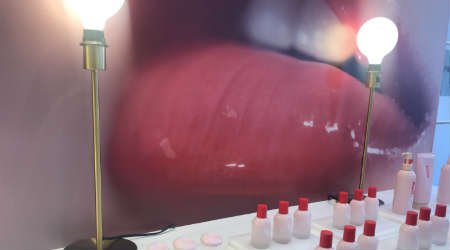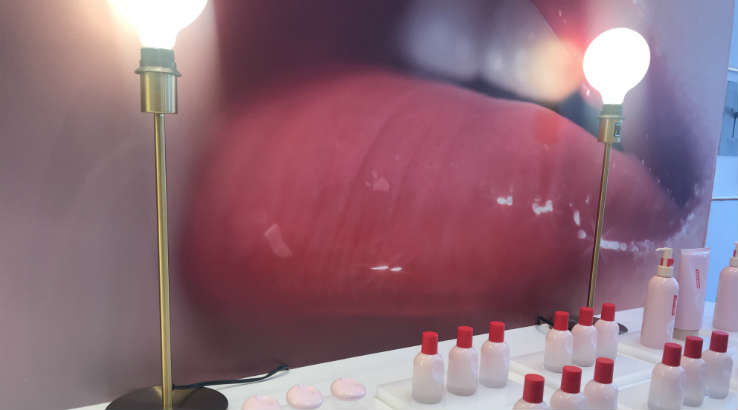 Glossier has been posting adorable photos of its San Francisco pop-up for weeks, and it's just as cute IRL.
If you haven't heard about the Glossier pop-up in San Francisco, you must not be following the brand on Instagram. For weeks, our feed has been flooded with adorable pink Glossier boxes set against the background of a sandwich shop that sells delicious fried chicken — Rhea's Café.
As someone who loves food and Glossier almost equally, I quickly decided I needed to see this for myself, so I snagged a cheap ticket from Portland to San Francisco and set off from my house at 3:15 AM. I'd be in San Francisco by 7:30.
As I headed into the Mission District, I felt blessed by the beautiful weather and great vibes San Francisco was giving off. It was truly a gorgeous week in the Golden City. After grabbing some espresso, headed toward Rhea's Café and meandered through the city in no rush to get there.
When I finally arrived, I was somewhat surprised to find a line around the block. I had to wait in line for slightly over an hour, which gave me plenty of time to strategize and plan the rest of my shopping day.
The Glossier employees would come out to check in with everyone in line and were very attentive. They offered to mist my face with some Rosewater Face Spray, and near the end of my wait they even passed out some delicious fries.
Inside, the pop-up showroom was everything I could've hoped for. I was surrounded by all my favorite beauty products: tubes of Lidstar, the adorable Supers, baby pink bottles of Solution… it was all there, in one place — instead of on my iPhone screen.
The most incredible part? The amazing smell of delicious fried chicken sandwiches.
The Glossier showroom associates were dressed in matching adorable pink jumpsuits that are so cool, they've been photographed as street style. The associates definitely made the experience incredible and exemplified Glossier's commitment to prioritizing its customers. I received helpful advice and insight from at least three expert Glossier employees in the brief time I was inside the pop-up.
Instead of lining up to check out like at a traditional store, I filled out a form and checked off the products I wanted to buy — after sampling everything, of course! I tried the Perfecting Skin Tint and the Glossier You perfume solid, and I restocked my go-to lip gloss.
One of the showroom associates came over to take my form and run my credit card: The pop-up is a cards-only zone and no cash is accepted. The associate told me that they would call my name when my products were ready for pickup.
I was surprised that I would have to wait for my items, but the experience felt out of the ordinary, adding to the pop-up's magical feeling. It wasn't long at all before an employee appeared with a bag for me. It had my name written on it and was filled with my items, two signature pink Glossier bubble pouches and a special Glossier San Francisco sticker.
If you're in the Bay Area, I'd highly recommend checking out Glossier at Rhea's Café in the Mission District. Whether you come to shop, eat or to have an extraordinary experience that feels luxurious without being expensive, Glossier San Francisco is a great place to be.
Picture: Amanda Swan