Ways to invest your stimulus check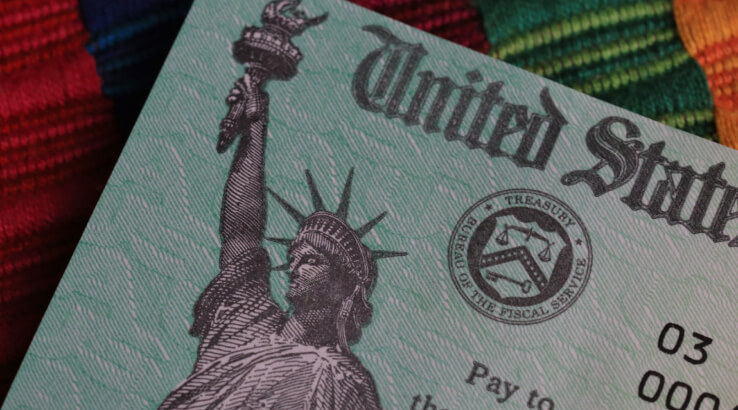 If you've got no bad debt and are ready for an emergency, here's where to invest next.
Now that many Americans have received stimulus checks from the federal government — or theirs is on the way — questions inevitably arise about how to make the most of it.
Those who've experienced a loss or reduction in income will likely need to use the $1,200-per-person and $500-per-child direct relief payment to pay bills and buy basic necessities. Others may be less affected for the moment and might want to grow their stimulus check for later use.
Financial experts generally agree on a handful of strategies that have proven reliable in the past:
Emergency savings
In tough times, Americans generally fall back on their emergency funds and then resort to credit card debt. If applicable, a strong first step would be to use your stimulus money to pay off high-interest credit card debt. Or you could convert it to lower-interest debt using balance transfers and build up your emergency savings so you can pay off the debt when the credit card offer expires.
Emergency savings can then help you avoid high-interest debt in the future. Experts often recommend an emergency fund totaling three to six months' worth of your ongoing expenses — including all your regular bills and enough for food and essentials.
Diversify your emergency fund by keeping some of it in cash, some in physical gold or silver and some in an easily accessible high-yield savings account. The cash will protect you in the event the credit system gets interrupted. With inflation currently sitting at 1.5%, the savings account will, at best, maintain your purchasing power at breakeven. And the precious metals may increase in value during a bear market, recession or depression.
Long-term investments
If you don't have any high-interest debt and your emergency savings is in good shape, you can put your stimulus bonus to work toward achieving your long-term goals.
An initial thought may be to pay down low-interest debt like an auto loan or mortgage, but if you've taken advantage of historically low interest rates, your stimulus check can likely outperform that 3% or 4% if invested in real estate or the stock market.
The March 2020 stock market crash put lots of quality companies and investment opportunities "on sale," and there may be further drops ahead for the market. The first step here is getting the money into your investment account so you're ready to trade whenever you decide to.
Dividend-paying stocks
Over the long term, the most reliable investments have been high-quality, dividend-paying, blue-chip stocks. These are the brand names that are most likely to remain popular for another generation or more. You can pick the brands you think will perform best and buy their stocks, or you can buy a basket of top brands through one of these ETFs:
SPDR Dow Jones Industrial Average ETF (DIA): An ETF that tracks the Dow Jones Industrial Average index, which lists the nation's top 30 blue-chip stocks.
Vanguard Dividend Appreciation ETF (VIG): An ETF that tracks US companies that have raised their dividends for 10 or more straight years.
ProShares S&P 500 Dividend Aristocrats ETF (NOBL): Even more selective, this ETF tracks S&P 500 stocks that have raised their dividends for at least 25 straight years.
PowerShares S&P 500 High Dividend Low Volatility ETF (SPHD): An ETF that tracks 50 of the least volatile and highest-dividend-paying stocks on the S&P 500.
Recession-proof stocks
The consensus of a number of financial experts is that the stocks that typically outperform during market downturns or recessions include those that focus on the basic necessities that people will continue to buy no matter what. And those categories can be summed up by three of the 11 stock market sectors: consumer goods, utilities and healthcare.
Consumer goods
Everyone's got to eat and take care of themselves, so these stocks tied to basic necessities are likely to continue chugging along.

Consumer Staples Select Sector SPDR Fund (XLP)
Walmart (WMT)
Hormel Foods (HRL)
Procter & Gamble (PG)

Utilities
People will continue to pay for electricity, heat and garbage disposal, and cheap gas prices for the foreseeable future only make this sector even more attractive.

Utilities Select Sector SPDR Fund (XLU)
Waste Management (WM)
Southern Company (SO)
Dominion Energy (D)

Healthcare
There's likely to be a growing backlog of appointments, surgeries and other health needs that will need to be addressed in the coming months and years.

Health Care Select Sector SPDR Fund (XLV)
Johnson & Johnson (JNJ)
CVS Health (CVS)
Biogen (BIIB)
Multiyear trends
Among the fundamental changes likely coming to the world post-coronavirus-crisis are higher prices thanks to inflation from central bank money printing, lockdown-induced supply chain disruptions, climate-change-induced food shortages and higher taxes to cover runaway government spending. And that points to two other categories of investments that are forecast for multiyear bull markets.
Food commodities

PowerShares DB Agriculture Fund (DBA)
Teucrium Wheat Fund (WEAT)
Teucrium Corn Fund (CORN)
Teucrium Soybean Fund (SOYB)

Precious metals

SPDR Gold Trust (GLD)
iShares Silver Trust (SLV)
VanEck Vectors Gold Miners ETF (GDX)
Photo credit: Getty images