Walmart teams with Shopify to expand marketplace — and the potential for third-party scams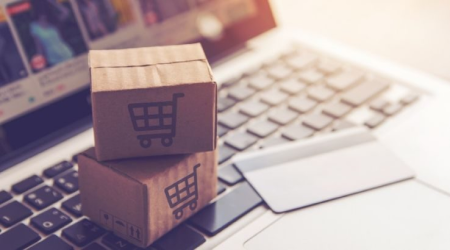 As the big-box retailer puts Amazon on warning, here's how to protect yourself against problematic purchases.
Capitalizing on record sales growth through its third-party marketplace, Walmart has announced plans to partner with e-commerce platform Shopify and expand its online marketplace of third-party sellers by as many as 1,200. For Walmart and many other big-box retailers, e-commerce marketplace sales generate more revenue than regular online retail sales. Helping with revenue is that third-party sellers pay a fee each time a sale is made and also front shipping-and-handling costs.
Starting June 15, Shopify merchants can apply to connect their Shopify store to Walmart.com, opening the door to millions of potential new customers. "By partnering with Walmart, we will be able to connect merchants with consumers across American within a trusted marketplace," said Shopify Vice President of Product Satish Kanwar in a press release. "Our expertise in multi-channel commerce, combined with Walmart's reach, will allow us to create better online shopping experiences for merchants and consumers alike."
Walmart also offers a fulfillment service similar to Amazon's Fulfillment By Amazon and says it will accept returns of select goods purchased from its marketplace to physical stores.
The risks of third-party sellers
With more and more big-box retailers like Walmart and Best Buy allowing outside merchants on their websites, consumers may not immediately know when they're buying directly from a store or from a third-party seller. And despite the backing of large businesses, marketplace listings pose a greater risk of scams, poor quality control and muddied return and refund policies.
A Redditor on the r/Walmart subreddit posted a warning based on their firsthand purchase of a wearable activity tracker through Walmart's marketplace:
"APGTEK via Walmart has sold hundreds of fake Xiaomi Mi Bands. I contacted the seller, and they obviously do not respond to emails or phone calls. I then resorted to ask Walmart for help, and they basically told me they don't back up third party vendors."
While the post is dated from 2017, a recent article on Marketplace Pulse makes it clear that fraudulent listings continue to be an issue, demonstrating a spike in negative Walmart and Amazon marketplace reviews that coincided with the coronavirus pandemic that took off in the United States in April. Although Walmart has taken steps to prevent fraudulent listings from getting through the system, an increase in the number of third-party sellers may increase the difficulty of policing every listing.
5 tips to avoiding scams on online marketplaces
To shop safely on Walmart's and other e-commerce marketplaces, take steps to:
Confirm retailer from third-party listings. When searching for items on websites like Walmart.com or BestBuy.com, check each listing for signs of a third-party seller. If you'd rather buy directly from the store, choose a different item or compare prices and options elsewhere.
Read the product's fine print. Look at photos and descriptions to minimize the risk of buying a knock-off or counterfeit item, especially when it comes to fashion and technology.
Check seller reviews. Most online marketplaces include reviews for each seller. Read through customer comments, look out for red flags and weigh common complaints raised by other shoppers before buying.
Understand the return policy. Items sold by third-party sellers aren't always covered under the main retailer's return policy, with many items subject to the return or refund policies of a specific seller. Carefully read the return or refund policies of the marketplace and seller, looking for exclusions to avoid getting stuck with an item that doesn't work out.
Look for quality guarantees. Some marketplaces back their listings with a guarantee that the quality items are as advertised or your money back. Listings from third-party sellers may leave you to take a gamble on the product.
Photo: Getty Images