Walmart, Target and Toys R Us to launch Star Wars-themed "Force Friday II" weekend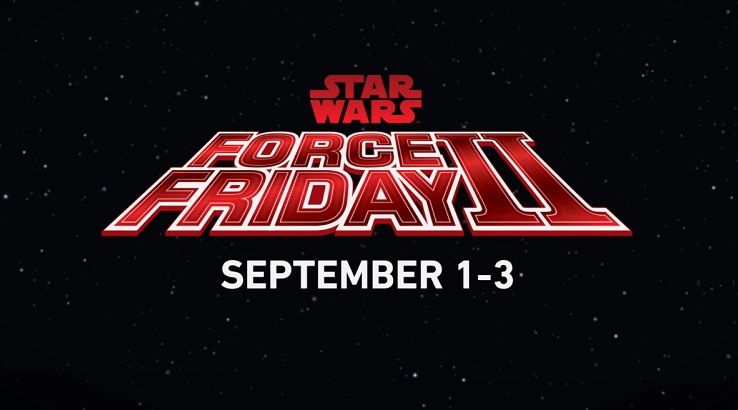 Events, merchandise reveals and AR mobile app games.
Some of the largest retailers in the US will take part in the second annual "Force Friday" weekend, with around 20,000 stores participating in a Star Wars augmented mobile reality game in an effort to draw fans.
Given US retail sales are booming at the moment, enjoying their biggest increase in seven months in July, it's no surprise some of the country's top merchandisers are investing in these consumer-focused experiences.
From Friday, September 1, until Sunday September 3, thousands of select Walmart, Target and Toys R Us stores will host #BeJediReady events in anticipation and promotion of the upcoming film, Star Wars: The Last Jedi.
The augmented reality game is a mobile app-based treasure hunt. Over 4,000 Walmart stores will have Star Wars standees that allow customers to unlock new characters using the Star Wars app on their phones. Fans can share these images and videos featuring the characters on social media with the hashtag #FindTheForce.
Walmart stores in 10 cities – Boston, Chicago, Dallas, Houston, Los Angeles, Northwest Arkansas, Orlando, San Antonio, San Jose, and Seattle – will host events in-store and in their parking lots.
Walmart will debut brand new Star Wars merchandise, both in-store and online, while family-friendly activities will include Jedi training games with lightsabers; photo opportunities with Star Wars characters; themed children's games; in-store toy demonstrations; free Star Wars: Battlefront II video game posters; and Topps Galactic Connexions Trading Discs giveaways.
Select Target and Toys R Us stores will also open at midnight September 1, to host a variety of events.
The "Force Friday II" weekend plays off the success of similar events, started in September 2015 with "Force Awakens Friday", when Walmart and other retailers began revealing forthcoming Star Wars toys, figurines and accessories ahead of the December 2015 premiere of Star Wars: The Force Awakens. Last year, Walmart kicked off its holiday layaway program in advance of the opening of the film series' spin-off Star Wars: Rogue One.
Check out the Star Wars "Find The Force Augmented Reality Experience" below.
Picture: Star Wars