Finder is committed to editorial independence. While we receive compensation when you click links to partners, they do not influence our content.
Walmart discounts and coupon codes
Walmart carries a heavy online presence, offering an even bigger selection than its in-store stock.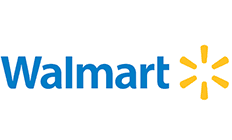 To many, Walmart is the king of big-box stores, offering unbeatable low prices on everything from food and beauty products to furniture and automotive gear. But if already-low prices aren't quite enough of a deal for you, shop prepared with promo codes, which can usually be combined with automatic savings and special offers to score the ultimate discount on all your essentials.
Latest Walmart coupons and deals
What can I buy at Walmart.com?
Electronics.Find great deals on the latest electronics and gadgets like tablets, no-contract smartphones and gaming consoles.
Clothing.Browse tons of clothing options, with specialty sizes that include Women's Plus, Juniors, Big & Tall and Maternity Wear.
Health and beauty.Find all of the personal care and beauty items you need, including over-the-counter medications, vitamins, makeup and nail polish.
Furniture and appliances.Save on bedroom sets, kids' furniture and small and large appliances.
Toys.Whether shopping for toddlers or teens, choose from plenty of toys at affordable prices.
Groceries and pet supplies.Order groceries online, adding items to your virtual cart for pickup at your local Walmart.
Rollbacks and clearance.Get the lowest of low prices on everything from paper towels to sports equipment.
Brands you can purchase at Walmart
Whether you're shopping for kitchen appliances, clothing or new tires, you'll find tons of top brands at Walmart.
KitchenAid
Gotham Steel
Farberware
Black + Decker
Hamilton Beach
Martha Stewart
Levi Strauss
Dr. Scholl's
L'Oreal
Maybelline
Almay
Goodyear
Micheline
Bridgestone
How do I use my coupon code?
Walmart's sizing guide: What size do I need?
Women's regular size guide
Men's regular size guide
Junior's size guide
Is Walmart plus-size friendly?
Yes! Walmart does have a Women's Plus section and a Men's Big & Tall section.
Women's Plus size guide
Men's Big & Tall size guide
Walmart maternity sizes
Walmart offers a large selection of maternity clothing, measured to standard maternity sizes. You'll find everything from tanks and leggings to skinny jeans and dresses here.
Shipping, delivery and payments
Can I get free delivery?
Yes! All you need to do is spend more than $35 to get either free 2-day shipping or free 3 to 5 day shipping. Millions of items are eligible for free 2-day shipping, and if they are, you'll see a green 2-day shipping logo next to its picture. Otherwise, enjoy free 3 to 5 day shipping on all orders over $35.
Shipping costs
If you spend $35 or less, a shipping fee will be added to your order at checkout. The amount of this fee will depend on your location, so you'll need to enter your shipping address to get a shipping cost estimate.
How can I track my order?
You can track your Walmart.com order two different ways.
Click the Track orders button at the top of of Walmart's website. Then enter your email address and the last six digits of your order number, which you should have received in an email when your items shipped.
Sign into your Walmart.com account and click Track my order under the Account tab at the top of the screen.
Note that some orders may not have tracking information available. If you have questions about the status of your order, contact Walmart customer service directly.
Payment options
Walmart.com accepts the following payment methods:
American Express
Discover
MasterCard
Visa
Walmart MoneyCard, Walmart Credit Card and Walmart MasterCard
Walmart gift cards and eGift cards
PayPal
"Pay by Cash" option, including checks, money orders and EBT
Chase Pay
Amex Express Checkout
Note that Walmart.com does not offer a layaway payment option, but most stores do during the holiday season. When shopping in-store, layaway begins on September 1st each year, and final payment and pickup must be made on or before December 11th at the same store where the purchase was initiated. There is no opening fee, and the down payment is $10 or 10%, whichever is greater.
What's Walmart's return policy?
Most items purchased online can be returned by mail or at a Walmart location. Return policies vary by department, with items allowing for 15-, 30- or 90-day return windows. All returns must be made with the original manufacturer's packaging.
Note that items purchased from a Walmart Marketplace retailer cannot be returned to a Walmart store or to Walmart.com. These items must be returned to their Marketplace retailer in accordance with their individual returns policy.
Can I exchange my item for a different color or size?
Yes, most items can be exchanged as long as you are still within that item's return window. If you need a different size shirt, for example, you will have 90 days to either exchange it for a different size or return it.
Are Walmart.com returns free?
Yes. When you return an item by mail, you will need to print out a pre-paid return shipping label first. Once your return is processed, you should receive a full refund.
How do I return an item to Walmart?
Any item that was paid for using a "Pay by Cash" payment method will need to be returned in-store. Otherwise, to return an item to Walmart by mail, follow these steps:
Sign into your Walmart.com account and select the Start a return link. If you don't already have an account, you'll need to create one to initiate a return by mail.
Select the Return by mail option next to the order number.
Select the reason for returning, and choose if you would like a refund or a replacement. Then click Continue.
Print out the pre-paid return label for your item.

Package the item with all original packing materials and accessories, then attach the pre-paid shipping label to the outside of the box and mail the package as directed.
Walmart's returns address
The return address should already be printed on the pre-paid shipping label you printed out. If you need additional assistance with your return, contact Walmart's customer service team.
When's the next sale?
Be on the lookout for sales both in-store and online during big shopping events like back-to-school season, Memorial Day, Black Friday and Cyber Monday.
If you're looking to snag a quick deal other times of the year, check out the Rollback, Clearance, Big Savings and Value Bundles pages on Walmart.com. The items on these pages are marked down even more than usual. Plus, you can usually still use promo codes for sale items, so your savings could really add up with combined offers.
What sets this brand apart?
There's no doubting the fact that Walmart is ginormous — but you still might be surprised to learn just how big this retail giant really is. In 2012 alone, Walmart raked in a whopping $444 billion in sales, which would make it the 26th largest economy in the world if it were its own country. Wow!
But if you thought Walmart was just for your everyday personal care and home needs, think again. The massive company now offers a grocery service, where customers can order their groceries online and pick them up later, no in-store shopping required. In fact, one out of every four dollars that Walmart customers spend is on groceries.
How does walmart grocery work?
Walmart Grocery is a relatively new pickup and delivery service that lets you go grocery shopping online. As of this writing, the service is only in select locations, so enter your zip code on the Walmart grocery website to check availability. Once inside, shop for groceries by adding your items and quantities to your cart. Check out and choose delivery (if available) or pickup.
Aside from the convenience factor, Walmart claims it doesn't mark up the prices on the website from the store prices, so if you use the free pickup option, you should get the same price as shopping in-store. A few of the most notable features of this service are:
Free pickup
Pickup and delivery times are available in 2 or 4 hour windows
A Walmart team member will even bring your bags out to your car
Walmart grocery is open from 7am to 11pm, so while you can order at any time, your pickup or delivery will fall between those times
What to people really say about this brand?

With a brand as large as Walmart, its worldwide customers, unsurprisingly, have varied feelings about the company. While many loyal customers who have been shopping at Walmart for decades are still pleased to find the same low prices and a huge selection of goods, other customers aren't so happy with the brand's customer service, return policy or grocery delivery service.
What is Walmart's history?
Back in 1950, Sam Walton opened up a store called Walton's 5 & 10 in Bentonville, Arkansas. "Mr. Sam's" mission was to beat the prices of his competition in order to drive customers to his store. Then, in 1962, 44-year-old Walton opened the first Walmart in 1962 in Rogers, Arkansas.
 The department store chain has been rapidly expanding ever since. By the 1980's, there was a Walmart in every state in the country, and by 1995, the first Walmart opened in Canada. Also in the 1980's, Walmart's warehouse club, Sam's Club, opened, as well as the brand's first Supercenter stores.
In 2000, Walmart.com got it start and almost instantly grabbed ahold of a large share of the newly budding e-commerce marketplace.
How can I contact customer support?
To get ahold of Walmart customer support, the website suggests filling out a contact form and leaving your phone number for a member of the support team to call back. Alternatively, you can launch a live chat session to speak with someone online. You can also try calling 1 (800) 925-6278 directly.
What about social media?
You can find the retail giant on most major social media platforms, including Facebook, Twitter, Instagram, Pinterest and YouTube. But don't expect to be able to get in touch with Walmart via Facebook, as its page has the messaging feature disabled.
Perhaps the biggest social media campaign that Walmart has right now (or has ever had!) features 11-year-old Mason Ramsey, who rose to internet stardom when a video of his yodel-singing at a local Walmart went viral. If you haven't seen Ramsey sing yet, head over to Walmart's Instagram page and watch the video of #WalmartYodelBoy that started it all!
Why should I shop at Walmart.com?
Large variety of items. Everything you need, all in one place.
Baby and wedding registries. Make things simple on your guests while getting exactly what you want most.
Weekly savings. Check online for weekly ads at your local Walmart.
Smart shipping options. Enjoy free shipping on orders over $35.
Online grocery shopping. Hassle-free grocery shopping for pickup at your local Walmart. Delivery fees vary by order.
Return policy can vary. Items come with a 15-, 30- or 90-day return policy, so double-check your receipt before making a return.
International shipping restrictions. Walmart.com does not ship outside the US, including Canada. However, it ships to APO/FPO military addresses, American Samoa, Guam, Northern Mariana Islands, Puerto Rico and the US Virgin Islands.
Bottom line
Walmart still offers some of the lowest prices around on a huge selection of items, ranging from groceries to home goods to tires for your car. Comparing prices on Walmart.com can help you find the best deals out there and make sure you're not overpaying somewhere else.
Frequently asked questions
Latest shopping headlines
More guides on Finder