Finder is committed to editorial independence. While we receive compensation when you click links to partners, they do not influence our content.
"VR is not really the direction that we're headed": Naughty Dog
The biggest developer under the PlayStation umbrella is not looking to embrace the fancy VR tech any time soon.

With an official (if predictable) name, an early 2016 release date and many exciting supporting games and tech demos – like the horrifying Kitchen – surfacing, the hype for PlayStation VR is warranted. One of the most appealing titles announced so far is Dreams, an upcoming title from UK and SCE subsidiary, Media Molecule, which is headed by Aussie pioneer Siobhan Reddy. This is promising for two reasons: a) Dreams is a beautiful looking game in its own right; and b) first party studios embracing the new tech gives fans confidence.
But as we discovered from Naughty Dog's community strategist Arne Meyer, not every first party studio is throwing their weight behind the VR peripheral. According to Meyer, PlayStation VR will not be on the cards for Naughty Dog in the near future.
We spoke to Meyer recently about a whole range of issues, including how many games Naughty Dog has left this generation, the improbable Jak and Daxter 4, and a possible Uncharted: Golden Abyss HD remake for PS4.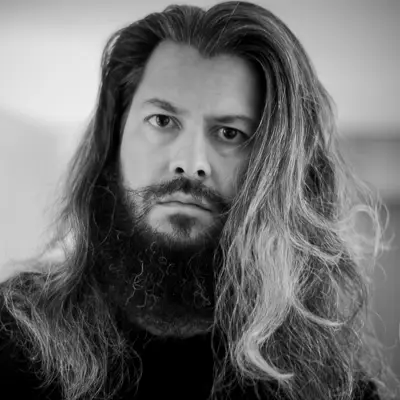 Arne Meyer
– Community Strategist for Naughty Dog
– Former Community Engagement Manager at Vivendi Games
– Proud of owner of one of the most mouth-watering, vegetarian-friendly Instagram accounts around
At E3 I spent some time chatting with the Naughty Dog staff showing off Uncharted 4 and after some probing questions, I got the impression that a PlayStation VR title was in the pipeline. Theoretically, do you think the Uncharted universe is suited to that or would you be thinking a completely new IP for VR?
AM: "Well, I think we had one [game] – back when it was called Project Morpheus – in the studio. We encourage a lot of people to create their own projects and stuff like that. Whether it's small independent games or people in the studio who [want to] learn other disciplines just to get a better understanding of how everything fits together. We've always encouraged that.
We've had people actually buy dev kits for themselves to play around with and maybe create their own things. We definitely have an interest in what new technologies have to offer. However, I think we're pretty set that for the types of games and stories we're telling right now, being on the screen and outside of VR is what works really well for us. So virtual reality is not really the direction we're headed. We're really interested to see what kind of unique stories and gameplay ideas people will come up with in VR and how that trickles down to… well, I don't want to say more traditional console development, but I guess that's a way to put it. To console development on a regular flat screen.
I was imagining climbing up the side of a cliff and admiring the view through PlayStation VR…
AM: Well, we really like doing third-person games because we feel that if you want to have the character that has their own individual personality and that sort of thing then you want to show what that character looks like as you're then getting the visual communication – the nonverbal communication of what emotions they're having, whether tired or excited, that sort of thing. And it's hard to do that when it's a first-person view because with first-person, we've found, you're trying to project yourself into that character and so it goes against what we're trying to do with our narrative.
More guides on Finder