Finder is committed to editorial independence. While we receive compensation when you click links to partners, they do not influence our content.
How to buy Bitcoin with a credit card
Your step-by-step guide to buying bitcoin with a credit card or debit card.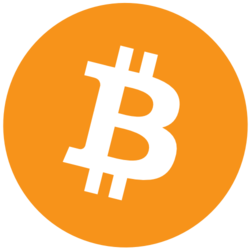 $37,380.00
Buying Bitcoin with a credit card is not only a simple and convenient way to purchase cryptocurrency, it's also easier than ever before.
But how and where do you buy Bitcoin with a credit or debit card, and are there any traps you should avoid? Keep reading to find out.
Disclaimer: This information should not be interpreted as an endorsement of cryptocurrency or any specific provider, service or offering. It is not a recommendation to trade.
Most cryptocurrency platforms will allow credit card purchases for Bitcoin, providing a simple and easy way for users to buy BTC. Regardless of the platform you use, the process will be quite similar and straightforward.
3 steps to buying Bitcoin with a credit card
The most simple way to acquire Bitcoin (BTC) with a credit card is on a cryptocurrency exchange of your choice. There are three steps for buying BTC on an exchange, and these steps are generally the same no matter which platform you pick.
1. Create an Account: Depending on the platform that you use to buy Bitcoin, you will first need to sign up for an account. If an account is required to buy Bitcoin with a credit card, you will also need to pass the platform's KYC requirements.
2. Set Up Wallet: Before purchasing Bitcoin, it is best practice to create a personal crypto wallet. Many exchanges allow you to keep digital assets on the platform; however, this is generally considered less safe. If you don't own a wallet yet, check out our list of top options.
3. Purchase with a Credit Card: : Once you've passed KYC, and have set up a personal wallet, you are now free to purchase Bitcoin with a credit card. This process is relatively simple, and similar to completing an online order on any ecommerce website.
Most interfaces have the same two inputs. The amount you want to buy, and the asset you wish to purchase. First select Bitcoin as the coin you wish to purchase. Then, enter the amount of Bitcoin or the equivalent fiat (USD, CAD, EUR, etc.) value.
If you are using a platform that requires you to send Bitcoin to a personal cryptocurrency wallet, enter your personal Bitcoin address now.
Before confirming the transaction, review all of the details and fees and make sure the order is correct. Confirm the transaction once you are happy.
That is all there is to it! If you've purchased Bitcoin from an exchange, then your BTC will immediately be present in your wallet. If you've sent your BTC to the personal wallet you've already set up, then the transaction may take a little longer.
Where to buy Bitcoin with credit card or debit card in Vietnam
Take a moment to review the exchange rate, fee and total cost of the transaction. If you're happy with everything, click the Buy button to complete your purchase.
What platforms can I use to buy Bitcoin with a credit card?
There are three different types of services that allow credit card crypto purchases. Each option involves a slightly different approach and has its own pros and cons.
Cryptocurrency brokers
Cryptocurrency brokers offer a quick and easy way to buy Bitcoin and other digital currencies. They buy cryptocurrency at wholesale rates and then sell it on to you for a profit, allowing you to buy crypto using fiat currency (US dollars).
Brokers offer a simple and convenient entry point for crypto buyers, and many providers support purchases with either credit or debit cards. Most brokers only allow you to buy cryptocurrency, but some also offer sell-side services.
The main downside of buying from a broker is that they tend to charge higher fees than other crypto-buying platforms, so the speed and convenience they offer come at a cost.
Cryptocurrency exchanges
These trading platforms allow you to buy and sell cryptocurrency with other users and take a cut of all transactions by imposing trading fees. Many of these websites only allow crypto-to-crypto trading, but some also allow you to exchange fiat currency for digital currency and accept credit/debit card payments. You can trade using a limit or market order, while some platforms also offer advanced tools like stop-loss orders.
Compared to brokers, crypto exchanges tend to offer better exchange rates, lower trading fees and access to a wider range of digital currencies. However, their main drawback is that they're usually a lot more complicated than buying through a broker, so anyone new to cryptocurrencies or online trading may find the process overwhelming.
There's only a limited range of crypto exchanges that accept credit card deposits, but some platforms worth considering include CEX.IO, Changelly, Bitstamp, and Indacoin.
Peer-to-peer exchanges
These exchanges allow peer-to-peer trading between users all around the world. Sellers have the freedom to set their price and their chosen payment method, with the exchange acting as the middleman to help connect them with buyers.
Peer-to-peer exchanges generally offer fast and flexible trades, allowing you to buy crypto with a certain level of anonymity.
On the downside, using this type of platform usually means accepting a price above the market rate, as well as taking on a certain level of risk. However, some websites offer built-in escrow features and reputation systems to help legitimate buyers and sellers find one another.
Storing your crypto
Some crypto brokers and exchanges will immediately deposit the crypto you purchase into a wallet linked to their platform. Others will automatically transfer your crypto into a wallet address of your choice, so you'll need to have a secure, private wallet set up in advance.
Whichever option your platform uses, keep in mind that storing your coins on an exchange is not recommended for security reasons, so transfer them into your own wallet as soon as possible if you don't plan on making regular trades.
Find out more about choosing and using cryptocurrency wallets.
How much does it cost to buy Bitcoin with a credit card?
While buying crypto with a credit or debit card is generally quick and easy, it can also be quite expensive. This is because there are several fees that can contribute to the cost of your transaction, not only from the crypto broker but also from your card issuer. These charges can include:
Cash advance fee. Many card issuers treat a cryptocurrency purchase as a cash advance. This means your purchase will usually incur a cash advance fee and will also attract higher interest rates than normal purchases.
Exchange/broker fee. The platform you use to buy Bitcoin or another crypto will impose its own transaction fee. These tend to range from 4 to 6%, but are higher in some cases.
Credit card surcharge. You may also be asked to pay a credit card surcharge on top of any other fees and commissions being charged, which on some platforms can lead to a total commission of 9 or even 10%.
Currency exchange fee. If you're using a US credit card on an overseas exchange, you might be paying credit card currency conversion rates. A 0% foreign fee credit card might be useful for cutting costs.
---
Pros and cons of buying Bitcoin with a credit card
Pros
Fast and easy. Once your account has been created and verified, buying with a credit card is only a few clicks away. It's a quick way to buy Bitcoin and other currencies.

Ideal for beginners. If you are buying on a cryptocurrency exchange, you have used a credit card before and this process is not much different than other online purchases.

User-friendly. Most platforms that allow credit card purchases tend to have simple user interfaces, making them attractive for all users.

Direct. Using a credit card allow you to buy crypto directly with VND.
Cons
Fees. Some platforms and exchanges will charge high fees on purchases with credit cards, which can make buying Bitcoin with credit card an expensive option.
Transaction limits. Depending on your bank, credit cards might have a maximum daily purchase limit.
Not anonymous. If you are privacy/anonymity oriented, using a credit card will link your identity directly with cryptocurrency purchases.
---
How to choose the right platform
Want to buy crypto with your credit card or debit card but don't know which broker or exchange to use? Remember to take the following factors into account when comparing the available options:
Safety and security. Above all else, you want to be sure you're dealing with a trusted and secure provider. Try to find out who's behind the exchange, how it's regulated and what security features it offers. For more info, check out the section titled: "Is it safe to buy crypto with a credit card?" that's further down the page.
Cost. The convenience of buying crypto with a credit/debit card comes at a price, so take some time to compare the fees charged by different platforms before picking one. Keep in mind that some platforms have tiered fee structures, so fee percentages may drop if you make a larger purchase.
Supported currencies. Which cryptocurrencies does the platform allow you to buy using your credit card? Bitcoin and Ethereum are the two digital currencies that are most widely available, but some platforms will also allow you to buy a number of other coins. Don't forget to also check whether the service accepts USD or whether it only welcomes payment in foreign currency.
Supported cards. Does the platform accept all major cards or will your Amex be rejected? Do you also have the option of paying with a debit card if you wish, or does it only accept credit cards?
Supported countries. Does the service accept US customers?
Ease of use. How easy is the platform to use? Does the purchasing process appear to be simple and straightforward from start to finish, or does the platform feature confusing instructions or a complicated user interface?
Community trust. What sort of reputation does the broker have? You can usually gain a fairly accurate idea of just how reputable a platform is by checking out online forums and independent user reviews.
Verification and signup process. What sort of personal details and ID will you need to provide before you can make a purchase? How long will the verification process take? Can you make purchases below a specified limit without having to verify your ID?
Transaction limits. What are the minimum and maximum amounts you can spend in any one transaction? Are there any other restrictions imposed, such as daily or monthly purchase limits?
Processing times. How long will it take for the crypto you purchase to arrive in your wallet? Will the funds be sent directly to your private crypto wallet, or will they be stored in a wallet on the exchange until you manually transfer them to private storage?
Sell-side services. Does the exchange also allow you to sell your cryptocurrency, or is it a buy-only service? If you can sell your crypto, it's worth checking what fiat withdrawal methods are supported and whether any fees apply.
Customer support. Finally, find out when the provider's customer support team is available and how you can get in contact with them. Do they have a good reputation for providing prompt and helpful support?
Compare exchanges that accept card
---
Is it safe to buy Bitcoin with a credit card or debit card?
Generally speaking, it's perfectly safe to buy cryptocurrency with a credit card — provided you buy from a trusted and reputable exchange or broker.
Make sure you thoroughly research the credentials of any platform before trusting it with your card information, because if you don't feel comfortable giving a provider your credit card details, you shouldn't feel comfortable buying cryptocurrency from them either.
So how can you find a suitable exchange and minimize the risks involved in paying for crypto with plastic? The tips below will help you stay safe and avoid getting ripped off.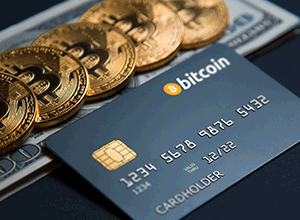 Check whether it's secure. Make sure the platform's web address starts with "https://" which means that all communications between your browser and the website are encrypted. It's also a good idea to double-check that the URL is correct and that you haven't inadvertently visited a scam site designed to look like the real thing.
Check what security features it offers. What other features does the platform offer to protect your funds? For example, does it support two-factor authentication? Are client funds stored offline? Will the provider store your credit card details anywhere on its website or servers?
Check where the exchange is based. Finding out where an exchange platform is based can give you a better idea of how it is regulated and whether there are any measures in place to protect you against fraud. For example, Australian digital currency exchanges must be registered and enrolled with AUSTRAC, identify customers in line with anti-money laundering and counter-terrorism financing (AML/CTF) regulations, and report suspicious transactions or those above a certain threshold to AUSTRAC. US exchanges, however, remain relatively unregulated.
Read reviews. Check out independent user reviews and browse online forums to find out what sort of experiences other users have had with the platform. Did it deliver the service promised? Would they recommend it to friends and family?
Check the exchange rate. Take a look at how the exchange rate you're getting compares to the current BTC/USD market rate. This will help you calculate just how much your transaction will cost.
Check your interest rate. Most card issuers will classify a crypto purchase as a cash advance, which means higher-than-normal interest rates apply. To avoid getting in over your head, make sure you're aware of how much interest you'll accrue if you don't pay your purchase off quickly.
Know the risks of buying crypto. You've probably heard and read plenty about the volatility of Bitcoin and other cryptos, but don't assume that the coins you'll buy will increase in value enough to cover your purchase costs. In fact, never assume that your coins will increase in value at all

—

digital currencies are complicated and speculative assets, and there's every chance you could lose your money.
---
What's next?
If you want to buy Bitcoin or any other crypto with a credit card or debit card, start comparing the fees and features of the brokers and exchanges that offer this service. Once you've found the platform that's right for you, visit its website and follow the prompts to get started.
Compare exchanges that accept cards
FAQs
Disclaimer: Cryptocurrencies are speculative, complex and involve significant risks – they are highly volatile and sensitive to secondary activity. Performance is unpredictable and past performance is no guarantee of future performance. Consider your own circumstances, and obtain your own advice, before relying on this information. You should also verify the nature of any product or service (including its legal status and relevant regulatory requirements) and consult the relevant Regulators' websites before making any decision. Finder, or the author, may have holdings in the cryptocurrencies discussed.
Disclosure: At the time of writing the author holds ADA, ICX, IOTA and XLM.