Finder is committed to editorial independence. While we receive compensation when you click links to partners, they do not influence our content.
Bitcoin (BTC) price prediction 2022
A panel of 50 industry experts give us their predictions on the price of Bitcoin over the next decade.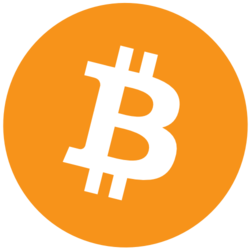 $37,380.00
Every week we ask a rotating panel of five fintech specialists whether they are bullish, bearish or neutral on BTC for the two weeks ahead. We also asked a panel of 50 industry experts in late September to early October for their thoughts on how Bitcoin will perform over the next decade. Find out why they think it will be worth US$71,415 by the end of 2021, before rising to US$249,578 by 2025 and why holding until 2030 will be the real payoff. All prices mentioned in this report are in US dollars.
Bitcoin price prediction for two weeks' time
Each week we ask our expert panel's verdict on the Bitcoin price in a fortnight's time. When asked this week, 1 was bullish (down 2 from last week), 1 was neutral (down 1 from last week) and 3 were bearish (up 3 from last week) about the price of BTC for the week of 7 February 2022.
Methodology
There are 15+ people on our weekly panel, made up of Finder and external crypto experts. Five are asked on rotation if they are bullish, neutral or bearish about BTC's price in two weeks' time. The dates on the chart show the start of the week about which they are asked their opinion. The graph shows the latest sentiment and previous forecasts so you can see how opinion has changed.
Disclaimer: This information should not be interpreted as an endorsement of cryptocurrency or any specific provider, service or offering. It is not a recommendation to trade.
Bitcoin price predictions for 2021, 2025 and 2030
Bitcoin is set to peak at $80,021 in 2021 before ending the year at $71,415, according to Finder's panel of 50 fintech specialists. This number is roughly 8% higher than the panel's end of year prediction back in July and 37% higher than the panel had predicted back in December 2020.
The longer-term predictions for BTC look even brighter: By the end of 2025 and 2030, panelists expect BTC prices to skyrocket to an average of $249,578 and $5,237,082, respectively. While a significant increase from BTC's current price, the forecast for the end of 2025 is roughly 20% lower than the panel had predicted in July.
Some panelists – including CoinFlip founder and chief advisor Daniel Polotsky, who believes BTC will end the year at $80,000 – attribute their bullish predictions to BTC slowly dethroning gold as a store of value.
Polotsky states, "As Bitcoin continues to mature and increase in value, usability, age and trust, it will behave less like a growth stock and more like a store of value. Eventually, Bitcoin will dethrone gold as the king of safe-haven assets, and hopefully, this changing of the guard takes place by the end of the decade."
Finder.com founder Fred Schebesta believes BTC will cap the year at $87,000 due to the surrounding hype.
He says, "Bitcoin is so hot right now. NFTs are pumping it, there is so much institutional demand, the US government is not banning it and everyone's getting in on it. I have strong conviction that it will continue to rise."
First Digital Trust COO Gunnar Jaerv, who has an EOY prediction of $70,000, agrees with Schebesta that BTC will continue to rise with support from the market.
"The bull run is different this year. More innovations, more regulatory involvement, and the ecosystem and infrastructure puzzles are falling into place quite nicely."
Buy, sell or hodl
Now is the time to buy BTC, according to 46% of panelists. An additional 46% say it's time to hodl, and just 8% say it's time to sell.
Morpher CEO Martin Fröhler says now is the time to buy BTC because "a macro environment of central banks printing money at will, strong on-chain fundamentals, institutional adoption and a futures-based Bitcoin ETF in the US will propel BTC to new highs in 2021."
BuyUcoin marketing manager Dhananjay Lochave is part of the hodl camp, but adds that in the future, some altcoins may provide greater returns than BTC.
"The current circulation is enough for the market to hold and even trade daily. But with the upcoming shortage, altcoins have a better future than bitcoin. Buying bitcoin right now will give you a return of 100% max than other altcoins that are rising above 200%."
Meanwhile, University of Canberra senior lecturer John Hawkins is part of the minority who believe it's time to sell BTC. According to Hawkins, BTC is merely a speculative bubble and says prices will eventually collapse.
"A Bitcoin price collapse could be the result of disillusionment with all private crypto as central bank digital currencies demonstrate they are the future of e-currency, or it might just be because Ethereum is seen as the better crypto."
Should there be a BTC ETF?
An exchange-traded fund (ETF) is a type of investment that allows you to track the price of an underlying asset or index, without needing to hold the actual asset itself. For Bitcoin, an ETF means investors are able to invest and speculate on the price of Bitcoin without needing to purchase actual BTC, which is a technical hurdle for some investors. A successful ETF could significantly increase the size of the market by making BTC accessible to investment funds that currently have restrictions around purchasing digital currencies.
While some options exist, cryptocurrency ETFs are yet to be officially approved by important global regulators such as the U.S. Securities and Exchange Commission (SEC). With speculation building around if and when the SEC will formally approve bitcoin ETFs, we asked the panel if they are for or against the idea. The majority (60%) of Finder's panel is in favour of a BTC ETF, while 22% are against it and 18% are unsure.
Several panelists, including Unblocked founder Helen Disney, CoreLedger AG CEO Johannes Schweifer and Finder.com global cryptocurrency editor Keegan Francis, are in favour of a BTC ETF as it could facilitate greater accessibility for traditional investors.
CryptoQuant CEO Ki Young Ju says there's no asking why a BTC ETF should be approved — it's just a matter of when.
According to Ju, "the reason why the [US Securities and Exchange Commission] denied ETFs many times was that they can't control the exchanges and illicit money flows." But now that "regulations are getting mature across many countries lately and Bitcoin transactions are becoming traceable thanks to the travel rule and anti-money laundering solution, it's a matter of when, not a matter of why."
However, University of Liverpool Lecturer in Law Matthew Shillito is part of the 22% of panelists who aren't in favour of an ETF, noting that to do so would be inconsistent with the fundamentals of cryptocurrency.
"It might appear to offer a convenient way for an inexperienced user to engage with the crypto market. Essentially, it is a way for the financial industry to make money. If an individual believes in crypto, they should develop their own crypto investment strategy rather than merely investing in an ETF."
Methodology
Finder surveyed 50 fintech specialists from September 24 to October 11, 2021. Panelists may own some cryptocurrencies, including Bitcoin.
Meet our panel
| | | | |
| --- | --- | --- | --- |
| Grant Wilson, Exante Data, Head of Asia Pac | John Glover, Ledn, Chief Risk Officer | Farmer Chad, Harvest Finance, Foreman | Helen Disney, Unblocked, Founder |
| Paul Levy, University of Brighton, Senior Lecturer | Nicolas Van Hoorde, Delta.app, CEO | Ki Young Ju, CryptoQuant, CEO | Vetle Lunde, Arcane Research, Analyst |
| Simon Trimborn, City University of Hong Kong, Assistant Professor | Alex Nagorskii, DigitalX Ltd, Funds Management Operations | Jonathon Miller, Kraken, Managing Director Australia | Desmond Marshall Rouge International & Rouge Ventures, MD |
| Johannes Schweifer, CoreLedger AG, CEO | Joah Santos, Aldrin, Chief Marketing Officer | Julian Hosp, Cake DeFi, CEO | Daniel Polotsky, CoinFlip, Founder/Chief Advisor |
| Gunnar Jaerv, First Digital Trust, COO | Adel de Meyer , NFT Centrik, Blockchain Marketing Specialist | Akash Birla, BuyUcoin, QA & Operations | Dhananjay Lochave, BuyUcoin, Marketing Manager - Branding |
| Alex Svanevik, Nansen, CEO | Craig Cobb, Tradercobb.com, Founder | Fred Schebesta, Finder, Founder | Sukhi Jutla, MarketOrders, Entrepreneur and COO |
| Keegan Francis, Finder, Global Cryptocurrency Editor | Linda Kreitzman, 0xpartners.com, Partner | Sarah Bergstrand, Bitbull Capital, COO | Charles Silver, Permission.io, CEO |
| Robert Johnson, Creighton University, Professor of Finance | Matthew Shillito, University of Liverpool, Lecturer in Law | Gavin Smith, Panxora Crypto Hedge Fund, General Partner | Justin Chuh, Wave Financial LLC, Senior Trader |
| Nik Oraevskiy, Bitcoin Reserve, CEO | Martin Fröhler, Morpher, CEO | Elvira Sojli, UNSW, Assoc. Prof. | Sagi Bakshi, Coinmama, CEO |
| John Hawkins, University of Canberra, Senior Lecturer | JP Vergne, UCL School of Management and UCL Centre for Blockchain Technologies, Associate Professor | Jeremy Cheah, Nottingham Trent University, Associate Professor of Cryptofinance and Digital Investment | Dr Iwa Salami, University of East London, Reader (Associate Professor) in Law |
| Daniel Cawrey, Cypherpunk Holdings, COO | Jeremy Britton, Boston Trading.co, CFO | Lee Smales, UWA, Associate Professor (Finance) | Pedro Febrero, Realfevr, Head of Blockchain |
| Joshua Fraser, Origin Protocol, co-founder | David Klinger, Coteries Corporation, Founder | Joseph Raczynski, Thomson Reuters, Technologist & Futurist | Sathvik Vishwanath, Unocoin, CEO |
| Rob Chang, Gryphon Digital Mining, CEO and Director | Kate, Baucherel, Galia Digital, Digital Strategist | | |
What's coming up in Bitcoin's roadmap
Bitcoin is an open-source project and, as such, doesn't have an official roadmap. However, there are a few key challenges and developments coming up for Bitcoin in the future.
The next major milestone for Bitcoin is the Taproot upgrade, its first major technology update in nearly four years. Taproot is scheduled to launch in November 2021, and will introduce smart contracts to the network. Smart contracts are pieces of computer code that allow applications to run on top of blockchain networks like Bitcoin. This is particularly notable, as Ethereum, the second-largest cryptocurrency by market cap and arguably the biggest by usage, is a smart contract platform, while Bitcoin is not (yet).
Taproot will also make changes to how transactions work, aiming to introduce an element of privacy as well as improving overall efficiency.
Another well known "upgrade" is the Lightning Network. The Lightning Network is designed to solve Bitcoin's problems of slow transaction speeds and high fees. It is a payment network layered on top of the Bitcoin blockchain and could potentially have a big influence on the usability of Bitcoin, but the exact effects remain to be seen as adoption is still low. As such, it is closer to a piece of supporting infrastructure, rather than an upgrade to the actual Bitcoin blockchain itself.
Bitcoin's competition
The cryptocurrency sphere is crowded and becoming increasingly competitive all the time. If you're thinking of buying Bitcoin, it's important to be aware of the influences (both positive and negative) that the actions of competitors could have on the price of Bitcoin. Some of the main competitors to consider include:
Ethereum (ETH). Launched in 2014, Ethereum is a blockchain where developers can build and deploy applications, designed to be a decentralised financial layer of the internet. Ether (ETH) is used to pay transaction fees and services, and has long been the second largest cryptocurrency by market capitalisation.

Ripple (XRP). Ripple offers both a payment network (RippleNet) and a cryptocurrency (XRP), and it aims to allow banks and payment providers to send fast and secure transactions around the world. It's has a history as one of the top five cryptocurrencies in terms of market capitalisation, and you can find out more about how it stacks up in our Bitcoin vs Ripple comparison.

Bitcoin Cash (BCH). Created in August 2017 following a hard fork of Bitcoin, BCH is designed to offer faster and cheaper transactions than BTC.

Litecoin (LTC). Commonly referred to as "the silver to Bitcoin's gold", Litecoin was founded in 2011 and designed to provide faster transactions than Bitcoin. It's has a history as one of the top 20 cryptocurrencies by market capitalisation.

Dogecoin (DOGE). Dogecoin started as a joke, introducing the term "memecoin" to the world. Despite being launched as a protest to highlight that anyone can create a cryptocurrency, it has developed a loyal, cult-like following which has propelled it to become one of the top cryptocurrencies by market capitalisation.
Bottom line
If you're considering buying Bitcoin (BTC), the most important points to remember are to do your research and to make yourself familiar with all the risks involved. Though this digital currency has delivered substantial returns to its early adopters, that's no guarantee of future growth.
If cryptocurrencies can continue their push into the mainstream and achieve widespread acceptance, not only among consumers but also from governments around the world, this could mean good things for Bitcoin. And if the scalability issues facing the Bitcoin blockchain can be successfully overcome, there seems to be potential for future growth.
However, don't forget that the cryptocurrency sphere is increasingly crowded, and Bitcoin is sure to face plenty of threats to its title as the world's number-one cryptocurrency from a host of well-known and professionally backed competitors. Watch this space to see how it all unfolds.
---
Disclaimer: Cryptocurrencies are speculative, complex and involve significant risks – they are highly volatile and sensitive to secondary activity. Performance is unpredictable and past performance is no guarantee of future performance. Consider your own circumstances, and obtain your own advice, before relying on this information. You should also verify the nature of any product or service (including its legal status and relevant regulatory requirements) and consult the relevant Regulators' websites before making any decision. Finder, or the author, may have holdings in the cryptocurrencies discussed.