Verizon Abandons Traditional Cable-Internet Packaging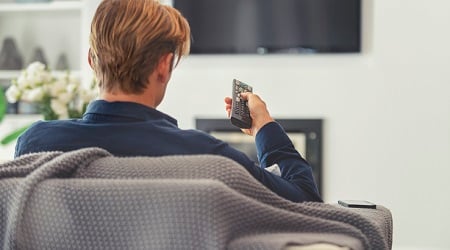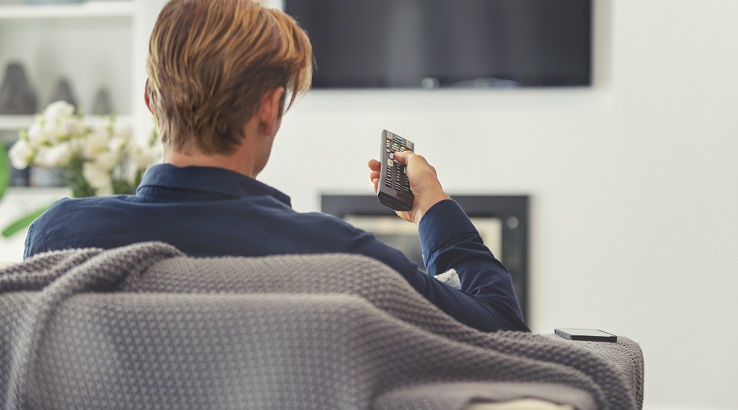 In an attempt to "disrupt the cable industry," Verizon is abandoning the bundled cable-Internet package.
Today's abundance of streaming choices — including ones from virtually every major media production company — means that the package bundling that most cable providers force subscribers to endure seems to only be a concession to convenience now.
There is little to keep a discerning customer tethered to his/her local cable company. A customer can simply choose the cheapest broadband option available, order the streaming services he/she wants, and not have to worry about high cable bills and unwatched channels.
Some cable providers are growing hip to this new reality. Verizon — who offers the Fiber-to-the-Premises (FTTP) cable option FiOS — has announced that it will stop offering prepackaged Internet and television packages. Customers will have the option of choosing their own Internet and cable television options with no contracts and no service fees.
"Customers have been loud and clear about their frustrations with cable, and we've listened. As a result, we're transforming our approach to Internet and TV offers by giving customers more choices and more transparency," Frank Boulben, senior vice president of Consumer Marketing and Products at Verizon, said per a company blog post.
"Customers are tired of having to buy a bundle with services they don't want to get the best rates, and then discover that those rates didn't include extra fees and surcharges. We're putting an end to the traditional bundle contract and putting customers in control."
New customers may choose from three Internet download speeds: 100 Mbps, 300 Mbps, or Gigabit — ranging from $40 to $80 per month. For customers who opt for the Gigabit Connection, Verizon is offering a WiFi 6 Home Router and eligibility for a $100 Visa Prepaid Card. Then, customers can choose from YouTubeTV or one of FiOS's three TV channel packages — ranging from $50 a month to $90. The equipment monthly rental fees of $12 for the set-top box and $15 for the router are waived for YouTubeTV and the two most expensive TV packages.
This new pricing scheme has won praise from the press. "Finally, a major cable company has gotten the message," Jonathan Schwantes, senior policy counsel for Consumer Reports, said. "Consumers are fed up with paying hundreds of dollars in extra fees each year that weren't always clearly disclosed when they signed up for service. While the cost of internet and cable TV service is still expensive, Verizon customers can now pick a plan that suits their needs and budget without having to worry about getting hit with a bill loaded with hidden fees."
Schwantes' praise comes following a report he authored showing that, on average, Americans pay an extra $450 per year on cable and Internet-service fees.
Ars Technica, however, has found that Verizon is being less than forthcoming with its existing customers. Ars Technica writer Jon Brodkin found that not only is this new "Mix & Match on FiOS" pricing not available for existing customers, but getting equivalent service may make one's cable bill go up instead of down.
"Including all fees and taxes, I'm currently paying $161 a month for 100Mbps broadband and the "ultimate" TV package, which has hundreds of channels I don't care about but does have all the sports channels that my rooting interests require," Brodkin reported, after testing the pricing scheme on his own account. "Under Verizon's new mix-and-match offer, I should be able to get the exact same package for $129.99 — that's $49.99 for 100Mbps Internet and $90 for TV, minus $10 for the auto-pay discount."
"Not only can I not get the deal that costs $31 less, but changing my package in almost any way would raise my bill. Even though I have 100Mbps already, Verizon's account management page gives me the option of paying $50 a month more for slower 75Mbps service. And selecting the same TV package that I already have would add $40 to my monthly price. Somehow, downgrading to a TV package with fewer channels would raise my bill up to $25 a month."
Some customers had reported that — to get this promoted pricing — they had to cancel their existing service only to sign back up with Verizon with the new pricing. Verizon, per Brodkin's report, has acknowledged this problem and is working to resolve it.