Finder is committed to editorial independence. While we receive compensation when you click links to partners, they do not influence our content.
Valentine's Day date ideas
Step outside the box to impress your sweetie.
Sitting down to dinner together at home can be a sweet way to spend Valentine's Day, but there are plenty of options that can liven up the evening if you feel like stepping out of your comfort zone. Grab your camera and get ready to make some memories.
1. Go on a hot air balloon ride.
It's romantic, it's memorable and you can do it from nearly every major city. Plus, it's not as expensive as you might think. Adrenaline has dozens of deals on hot air balloon rides, many of which come with yummy extras like breakfast or bubbly. Win-win!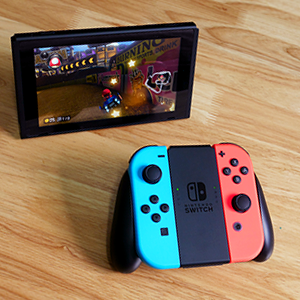 2. Have an all-out Mario Kart battle at home.
Or Super Smash Bros. Or any game that's *relatively* easy to play. Friendly rivalry pumps you full of feel-good endorphins — plus you get to spend money on a console you can continue to use.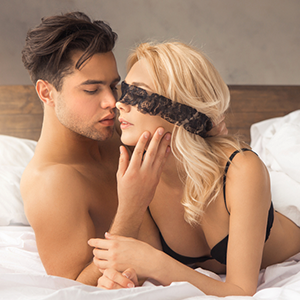 3. Get drunk and order naughty things online.
If Mario Kart is the PG version of Valentine's, this is the X-rated. You know all those weirdly delicious fantasies you kind of get into, but never really dive all the way in? Fix that! Get your significant other, a bottle of wine and a credit card.
4. Experience an adrenaline rush.
Did you know that nothing brings people closer together than a surge of adrenaline? Go as mild as watching a scary movie or as hardcore as skydiving, bungee jumping or diving with sharks. If the latter suggestions piqued your interest, check out the aptly-named Adrenaline's thrill-list of experiences.
5. Book a romantic weekend away.
No matter what day of the week V-Day falls on, why not plan a weekend away to celebrate? Expedia has a whole section on short breaks (hotels and flights included), so all you have to do is decide on a place and book.
6. Or simply book a hotel room in your own city.
Hotels aren't just for long vacations. Get a room for the night and spend time in the pool, the spa, your room… and take the following morning off so you can find somewhere nice for brunch.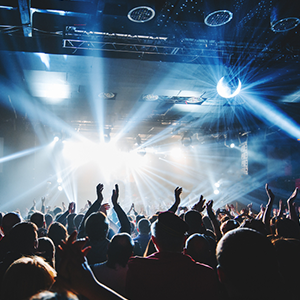 7. Score tickets to a sold-out show.
Festival, concert, comedy night, whatever. Score two tickets to a sold-out show, and it'll definitely be a Valentine's Day to remember.
8. Get sweaty in the great outdoors.
Sometimes it takes a tourist to make us remember the beautiful nature right in our backyard. Take a hike and get back into nature. Science says it helps you de-stress within minutes — and common sense says that if you plan a picnic, your date will love it.
Check out your city's website for a list of nearby walking trails and parks.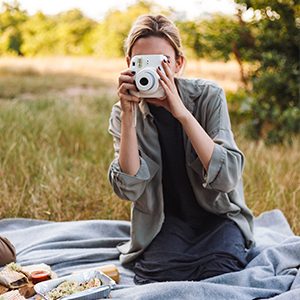 9. Shake it like a Polaroid picture.
This one's easy, fun and saves you the trouble of thinking of a present AND something to do. All you need is a Polaroid camera and film, a canvas and a willing partner. Take some time on Valentine's Day to take polaroids of each other and whatever weird quirks that make your relationship tick. Pin the Polaroids on the canvas and voila! Adorable Valentine's gifts you can both keep.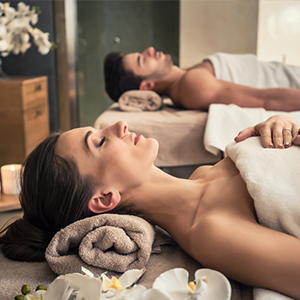 10. Indulge in a couples' massage.
It's the most indulgent thing you can do while still including another person. You literally sit in a room while a stranger rubs you down, and your partner is cool with it because they're three feet away doing the same thing. You don't even have to return the favor.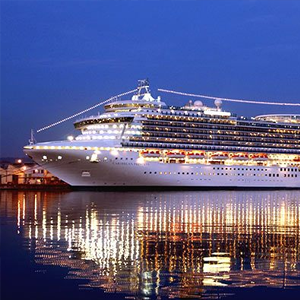 11. Book a last-minute cruise and leave, like, tomorrow.
Did you know that cruises heavily discount their prices in the last week or two before they leave? It makes sense, because once the ship leaves the harbor, that money's not coming back. Check out our top picks for couples cruises and see what last-minute bargains you can scoop up on a spontaneously romantic getaway.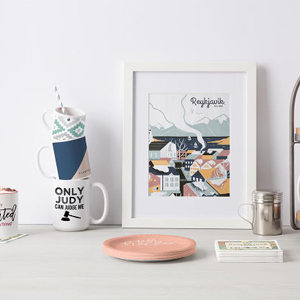 12. Get creative and print something meaningful.
It could be an inside joke on a coffee mug or a picture of the two of you on a phone case. Sites like Zazzle or Vistaprint have hundreds of options to print something cute, quirky and unique on something that you'll treasure forever.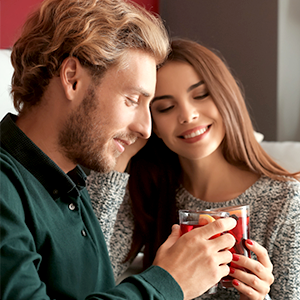 13. Stay home and cook. Just kidding – stay home and make cocktails.
Why not order a few spirits, a cocktail shaker and a packet of mini umbrellas and spend an evening attempting to recreate your favorite cocktails? Bonus points if you also whip up a dinner for two, then see where the night takes you.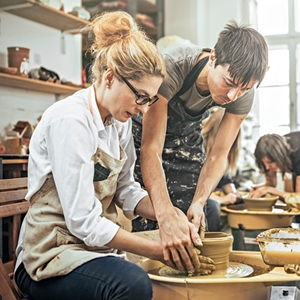 14. Hunt through Groupon for inspiration.
Stuck for ideas of things to do? That's where sites like Groupon come in, which boast a host of fun experiences to do in your city. Choose from activities like cocktail classes, spa days, jet packs, burlesque classes and more.
And yes, they do dinners. But in this case, they're dinners from a ferris wheel.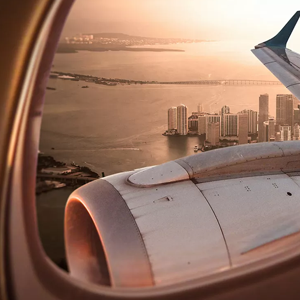 15. Book plane tickets. Anywhere.
Are you gunning for the Big Gesture? Are you trying to out-romance Romeo? Book plane tickets to just about anywhere and start planning your adventure from there.
Back to top
Valentine's Day flowers
Back to top
Looking for more Valentine's Day gift ideas?
Didn't quite find what you were looking for? Browse through the rest of our gift guides to find the perfect match for your special someone.
Back to top
Valentine's Day deals
Back to top
More guides on Finder