Finder is committed to editorial independence. While we receive compensation when you click links to partners, they do not influence our content.
Valentine's Day gifts for your wife
Hit a lovey-dovey home run that'll have her smiling from ear to ear.
Rekindle the romance and remind your wife just how much she means to you with a beautiful, heartfelt Valentine's Day gift picked out just for her.
Top Valentine's gifts for her
Cute gifts for your wife this Valentine's Day
Count it as a V-Day win if you can manage to make the woman you love say aww and smile with a cute gift like these.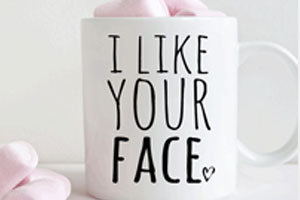 An adorable mug
Help her start her day with coffee and a smile. Pick out a sweet mug like this one with a message that gets straight to the point.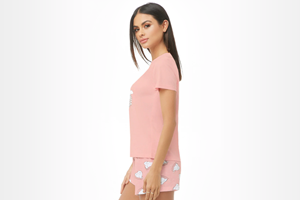 Cozy cotton
Your wife is sure to love some soft and cozy new PJs to lounge around in and enjoy the weekends with you. Check out this sweet cotton sleep set.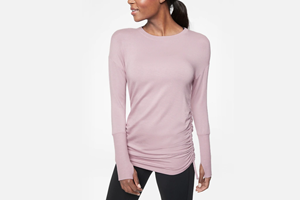 Keep her warm
This cozy pink sweatshirt fits the Valentine's theme perfectly and will keep her snuggly warm.
Spice things up with sexy gifts your wife will love as much as you do
Even a match made in heaven can require TLC to keep it spicy in the bedroom. Valentine's Day is the perfect time to reinvest in your love life with the woman of your dreams.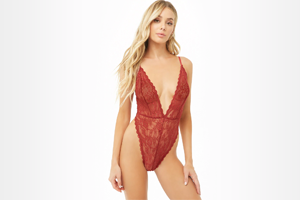 Something new to wear to bed
This bodysuit from Victoria's Secret is sexy and hard to resist in multiples shades of pink and red perfect for Valentine's Day.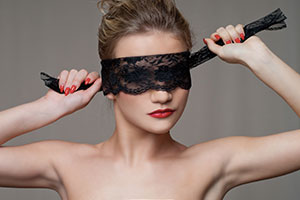 Cover her eyes
Why not pick up a lace blindfold, slip it over your wife's eyes and see where the night takes you?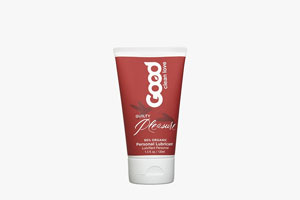 New lubricant
Skip the cheap lube from the drugstore. Try an all-natural, responsibly-made product to upgrade the bedroom experience.
Romance on a budget: Gifts under $15 to make your better half smile
Sometimes the electric bill takes priority over an elaborate Valentine's gift. Here are some inexpensive gifts that'll still make your wife feel important and loved.
Bath salts
Any tired wife appreciates the opportunity to take a nice long bath. Pick up some of these adorable pink bath salts and let her have a long soak while you watch the kids.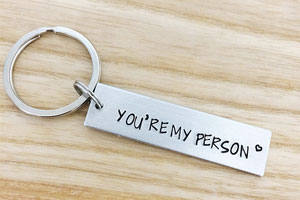 A sweet keychain
Pick one with a message that means something to you and your wife, and she'll think of you every time she unlocks the house or loads the kids into the car.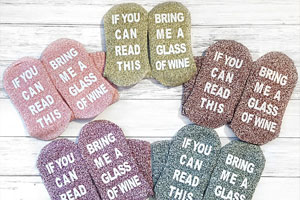 Wine socks
If your lady loves drinking wine, she'll love relaxing in these adorable socks. Pair them with her favorite bottle for a great gift she can enjoy from the comfort of home.
How to choose the best Valentine's Day gifts for your wife
Picking the right gift doesn't have to be a challenge. Here's some food for thought:
Roses still work. Decorate your love nest with some pretty red roses to celebrate the occasion.
Women like to hint. If there's something she really wants, she might make subtle make comments about it. Listen up.
Buy her favorite. Scan her dresser for perfumes and makeup, or her wardrobe for popular brand names she wears. It's a foolproof gifting solution.
Presentation counts. Don't simply throw your present at her, still in the shopping bag. Wrap it up. It's more exciting that way and shows that you've put thought and care into gifting her something special.
Women like romance and effort. You might cringe at the sound of this, but she'll appreciate the sentiment of a Valentine's Day poem or quote in her Valentine's Day card.
Ask around. If you're really stumped, ask for ideas from family or her friends. She'll appreciate that you asked around and put in a lot of effort to get her the perfect gift.
Valentine's Day flowers for your wife
Looking for more Valentine's Day gift ideas?
Didn't quite find what you were looking for? Browse through our other gift guides to find the perfect match.
Valentine's Day deals
It looks like we don't have any coupons at the moment.