Finder is committed to editorial independence. While we receive compensation when you click links to partners, they do not influence our content.
40+ Valentine's Day gifts for men
Make his day with these thoughtful presents — from budget-friendly to luxurious.
Win over your boo with a thoughtful gift that he'll actually use, from a sleek monogrammed wallet to a cozy blanket. We browsed hundreds of items to come up with 30 V-Day gifts sure to make your man smile, no matter your budget.
Top Valentine's Day gift ideas for him
More Valentine's Day gift ideas for men
Cute and thoughtful Valentine's gifts for him
If you don't want to go the traditional route but you like to keep things sweet and romantic, these are the gifts for you.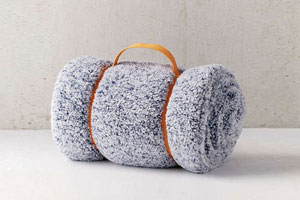 The budget option
Purchase a new fuzzy blanket or make your own knot blanket using fleece. He'll think of you every time he uses it — especially if you include a flirty note about how it'll be there to keep him warm when you can't.
Shop now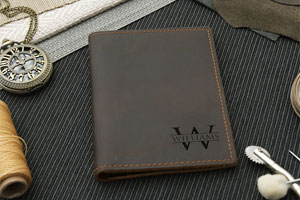 The midrange choice
Everything is more thoughtful and special when it's personalized. Snag a monogrammed wallet for him and add a simple, personal touch to his every day spending.
Shop now
Let's splurge!
Plan a road trip to a Cloud9 Living experience that your man will love. Whether he's a foodie or loves cars, Cloud9 Living has amazing experiences that make for a gift not soon forgotten.
Travel now
Back to top
Small gifts he'll love
Have you and your man decided not to make a "big deal" out of V-Day this year? These small but mighty gifts are perfect for your low-key holiday.
The budget option
The key to mastering the small gift is to make it meaningful, so think about any inside jokes you have with your guy. Take something that always makes you two giggle and order a novelty key chain. Every time he feels it in his pocket or starts his car, he'll smile and think of you.
Shop now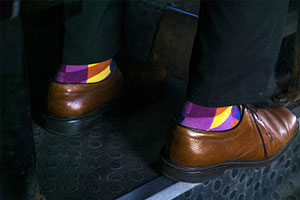 The midrange choice
You can't go wrong with a nice pair of socks or two. He'll appreciate getting something he'd otherwise have to buy for himself. Plus, his feet will stay toasty and stylish.
Shop now
Let's splurge!
If you've been relegated to the world of small gifts but really want to spend some money on your man, a watch could be the perfect fit. A brand like Seiko keeps things relatively inexpensive while still looking sharp.
Back to top
The best unique Valentine's Day gifts for him
The budget option
Feeling bold? Pick up a spicy game like sexy truth or dare to play on Valentine's night. Your man is sure to love the assertive mood, and you'll both have a great time playing. Win-win.
Shop now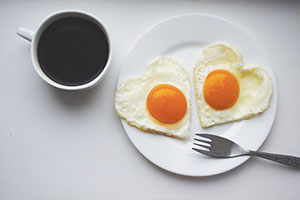 The midrange choice
Unleash his inner culinary potential with this awesome breakfast cookbook. Maybe he'll even fry up some eggs for you.
Shop now
Let's splurge!
If you want to drop some cash on a unique gift, try something that really suits your partner. Maybe your fisherman needs a fancy new tackle box, or your artist needs a new set of pastels. Whoever your partner is, making a day for them and allowing them to pick out something they actually like is more valuable than a gift all wrapped up.
Plan a getaway
Back to top
Inexpensive and free gifts
You don't have to spend a lot to have a great Valentine's Day. Your gift could be as simple as a home-cooked meal by candlelight and breaking out some flirty lingerie afterwards.
If you want to do something more, try using iPhoto or Google Photo to create a digital slideshow of all your best memories together in the past year. This won't cost a dime, and your partner will feel loved and cherished.
Back to top
Looking for more Valentine's Day gift ideas?
Browse through our other gift guides to find exactly what you're looking for.
Back to top
Valentine's Day deals
Back to top