Finder is committed to editorial independence. While we receive compensation when you click links to partners, they do not influence our content.
Top Valentine's Day gift ideas for him and her
50+ creative presents that will have your sweetie swooning.
Valentine's Day gifts — whether big or small — are a heartfelt gesture that shows your loved one just how much they mean to you. From a personalized photo book to a homemade sangria kit, we pulled together some of the most creative ways to celebrate your boo.
Top 9 Valentine's Day gifts for her
Back to top
Top 9 Valentine's Day gifts for him
Back to top
Flowers and gift baskets for Valentine's Day
Back to top
Romantic gifts
You could leave a trail of rose petals, but that seems like a lot of cleanup work.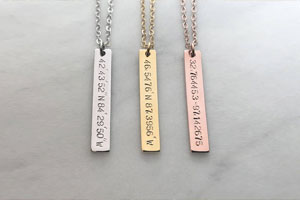 A GPS coordinate necklace
Whether you met your significant other on a beach in the tropics or just bought your first house together in Denver, you can use a personalized necklace like this one to commemorate the most important place in your relationship.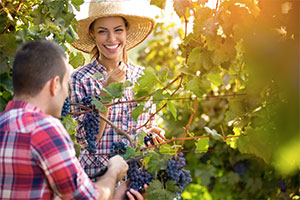 Food and wine tours
One of the most enjoyable parts of being a couple is always having someone to make memories with. Treat your sweetheart to a wine tour or food tour near your city to spend time together doing something enjoyable and out of the ordinary. Check out the options available in your area from Cloud9 Living.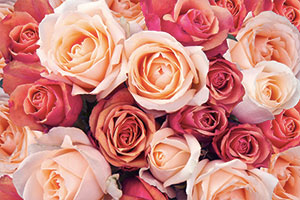 A year of bouquets
One bouquet is expected, but 12? Well, that's just romantic. Buy your sweetie a flower-of-the-month subscription to gift something sweet every month of the year.
Back to top
Feeling thoughtful?
Finding that extra-special gift might just be a whole lot easier than you ever imagined.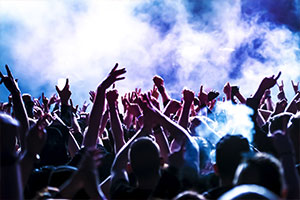 Concert tickets
Win your honey's heart by treating them to tickets to see their favorite band. We bet you'll get bonus points for knowing their favorites – a gesture that shows you listen to and care for them.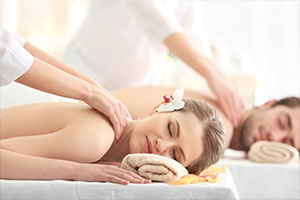 A relaxing massage
Opt for a couple's massage to make this gift more romantic, or gift a massage or spa day for one to make your partner feel extra special.
A personalized photo book
Create a custom photo book highlighting all your favorite memories with your sweetie.
Back to top
Make it personal
Try one of these custom gift ideas for a Valentine's Day your partner won't ever forget.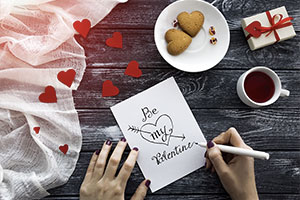 A personalized greeting card
Up the ante for your sentimental significant other with a customized greeting card like this one. Write a truly heartfelt message inside, and your cupid's arrow is sure to hit straight to the heart.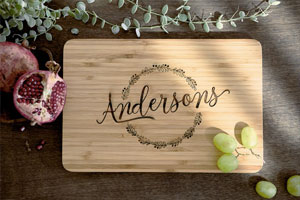 For the avid cook
Try this cool personalized cutting board to keep your loved one thinking of you every time they cook.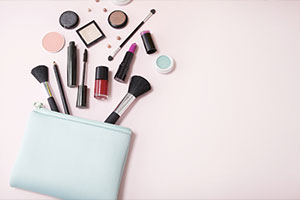 Back to top
What are the best DIY Valentine's Day gifts?
Sometimes, the most thoughtful gifts are the ones you make yourself.
Homemade sangria kit. For a fun boozy gift, try putting together a homemade sangria kit. You'll just need a pitcher, red or white wine and some fruit to set the stage for a fun and creative Valentine's Day gift.
Rustic chic picture frame. Get your hot glue gun out for this one. Make an open-concept picture frame by attaching four pieces of wood and then stapling two pieces of string across the back. Add decorative clothespins with photos of you and your love and decorate it any which way you like for a sweet and inexpensive DIY gift.
Homemade cookies. Classic is sometimes just what you need, and there's nothing like the smell of warm cookies filling the house. If you're not a pro-baker, pick up a cookie recipe book from Amazon and get to work.
Back to top
Nerdy gifts
Tailor Valentine's Day to your partner's unique interests with these totally geeked-out gift ideas.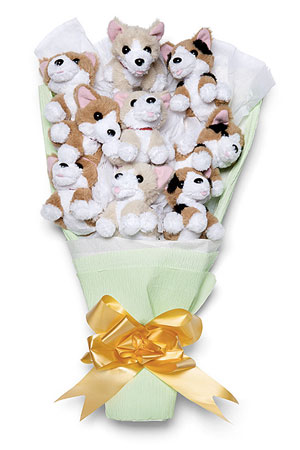 Graphic tee. Why not get your significant other something they can actually use, like a t-shirt? Make it personal by picking one they'll really get excited about – whether they're a Star Wars enthusiast or a unicorn lover.
Dogs on socks. Does your special someone have a doggo they absolutely adore? Gift them a pair of ultra-trendy socks with a picture of their dog plastered all over them.
Star Wars cuff links. Gift your partner this pair of cuff links that feature an interaction that's as romantic as it is iconic.
Back to top
Unique Valentine's Day gifts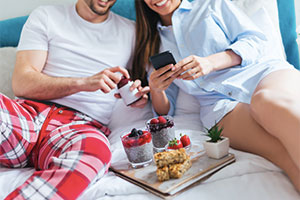 For a loved one who's not quite the flowers, chocolate and romance type, try one of these unique gifts.
Board games. Gift your sweetie a board game, and you'll have a brand-new activity that the two of you can enjoy together. Skip traditional games like Monopoly and get a game like What Do You Meme? or Wit's End for a night of fun and laughs. Or if you really want to heat things up, get a flirty "adult" card game and see where the night takes you.
Pancake batter mixer. Your partner might be wondering what this gift is all about, but they'll be in heaven when they wake up to pancakes in bed.
Back to top
Inexpensive gifts for romance on a budget
Who says V-Day has to be expensive and extravagant?
A copy of your favorite book. This one is easy and romantic. Pick up a copy of your favorite book and gift it to your love with a personalized message written inside the front cover.
A succulent. Pick up a small succulent and a cool pot and have fun planting and taking care of it together.
A framed photo. This is a super sweet and easy gift that can pack a big punch. Grab a frame and have a photo of the two of you together printed out. Or, better yet, have the photo printed on canvas or wood.
Back to top
Bridging the gap: Gifts for long distance relationships
Long-distance relationships can be a challenge, but gifting your other half something special doesn't have to be.
Flower delivery. It's hard to maintain a strong relationship if you feel disconnected from your partner. Help them feel a little closer to you by ordering flowers to their home or work. It'll make your partner feel special and like you're involved in their day-to-day life.
Key chain. We use keys every day, so buying a key chain is a good way to give your partner a daily reminder of how much you love them. This couple's key chain from Etsy is perfect for long-distance relationships.
A dual zone watch. If you live between time zones, you know how annoying it is to constantly calculate the time difference. A dual zone watch is a thoughtful gift that'll solve this problem.
Back to top
Top 4 retailers for Valentine's gifts
Back to top
Looking for more Valentine's Day gift ideas?
Didn't find what you were looking for in this gift guide? Browse our other guides to find the perfect present.
Back to top
Valentine's Day gift deals and discount codes
Back to top
Back to top
More guides on Finder