Vacation Rental Finder
Rental platforms connect travelers and homeowners — but not all sites are equal.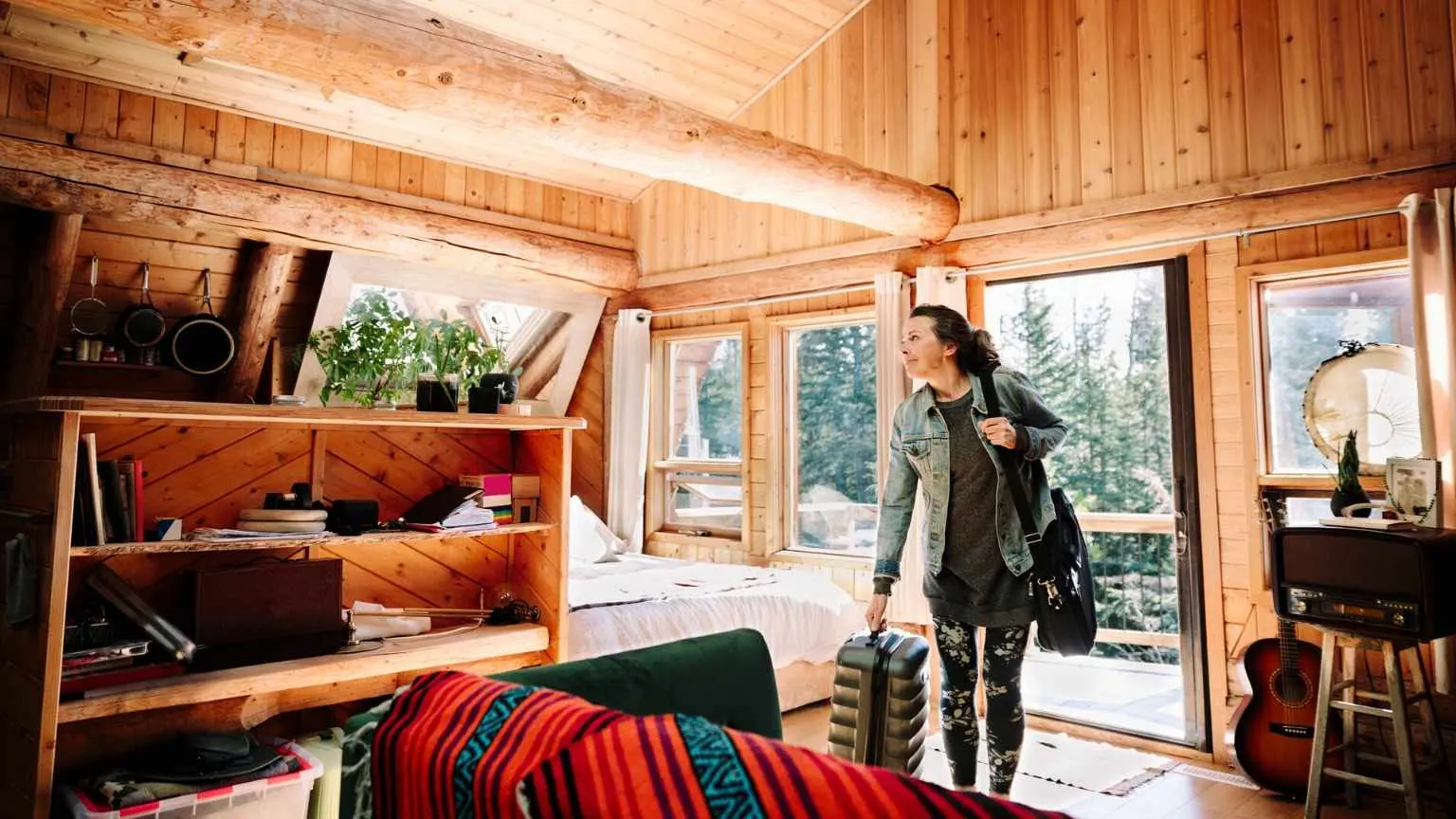 Vacation rental properties have become a popular alternative to traditional hotel room accommodations. But they're not for everyone. Here's how to navigate the world of vacation rentals as a traveler.
What is a vacation rental?
Vacation rentals offer travelers the opportunity to rent an entire property for the duration of their stay. From private condos to beachside villas, vacation rental properties are a more spacious and private alternative to their traditional hotel room counterparts.
For travelers that don't mind shared accommodations, platforms like Airbnb and Homestay offer budget-friendly rooms for rent in shared spaces and households.
Types of accommodations
Vacation rental options are often plentiful but can vary based on your travel destination:
Entire home. An entire property to yourself — whether it's a cabin, condo, house or villa.
Guest suite. A private flat, floor or guest house on your host's property, often with a private entrance.
Private room. Sleep in a private room, but share common spaces, like the kitchen and living room, with your host or other guests.
Shared room. The entire accommodation space is shared with others, including sleeping quarters.
Couchsurfing. For those that don't mind shared accommodations and crashing on a couch, air mattress or futon, couchsurfing is an inexpensive rental option.
Camping space. If traditional campgrounds aren't your thing, consider a tent, RV, yurt or camping space on a host's private property.
Compare vacation rental websites
Guides for travelers
How do I get started as a traveler?
Eager to ditch the hotel card key and book a one-of-a-kind rental home for your next trip? Here's how to get started as a traveler:
Select a provider. While big players like Airbnb and Vrbo dominate the vacation rental market, don't forget to explore niche providers like Flipkey, Couchsurfing, 2nd Address and InvitedHome.
Create a profile. Most providers won't let you request a booking until you've completed your profile. Expect to provide your full name, email address, phone number and payment information.
Enter your destination. After selecting your provider and creating a profile, enter your travel dates and destination to browse available listings during your stay.
Find a home. Compare travel lodgings by price, property type, location and amenities. Some apps even let you bookmark your favorite homes so you can compare the top contenders.
Book. Found the perfect spot? Contact the host and request to book. You're typically not charged until your booking is confirmed.
Vacation rentals vs. hotels
While vacation rentals and hotels both offer accommodations while you're on the road, there are several key differences to keep in mind.
Booking a hotel offers the stability and consistency of a well-established institution. You'll have access to hotel services and amenities, including 24-hour front desk reception, room service, housekeeping and hotel concierge.
The drawbacks? Hotels are typically smaller, noisy and lack the touch of home.
Vacation rentals, on the other hand, offer a unique travel experience with more space and freedom than a hotel. Renting an entire home could provide you access to a full kitchen, laundry facilities and a number of appliances to help make your stay comfortable and convenient. But you'll be expected to clean up after yourself and some rentals may not be what you bargained for.
And the cost? Vacation rentals can be cheaper than hotels depending on their location, but service fees can quickly stack to double your nightly rate. Make a habit of checking the bottom line before you request to book a vacation property.
Choose a hotel if …
You're seeking reliable lodgings with access to round-the-clock hotel amenities.
Choose a vacation rental if …
You're seeking unique accommodations that offer more space, privacy and independence. Compare rental sites.
How to stay safe as a traveler
Consider the following before you book your next vacation home:
Check the reviews. Once you've found a property you like, vet your potential host by scrutinizing reviews from past travelers.
Pay through the platform. Keep sensitive banking information safe by making all rental payments through the provider's app or website.
Share your travel plans. Share your travel plans with someone you trust. Some providers even allow you to email your travel itinerary to family and friends.
Research your destination. Find out if there are any travel advisories for your travel destination. Check the forecast for potential inclement weather and scan news headlines for anything noteworthy.
Locate emergency equipment. Once you arrive, familiarize yourself with the layout of the home and locate any emergency equipment, such as fire extinguishers and first aid kits.
Are vacation rentals safe during COVID-19?
Vacation rentals are generally safe to stay in during the coronavirus pandemic, as long as you're following CDC guidelines. For extra precaution, look for rentals that offer self check-in, to avoid physical interaction with the host.
Many sites, including Airbnb and Vrbo, have issued a set of enhanced cleaning protocols with step-by-step instructions for sanitizing between guests. Airbnb goes a step further, inviting hosts to take a quiz confirming their understanding of this protocol and awarding an Enhanced Clean indicator to hosts that pass.
If you're worried about the safety of a vacation rental during COVID-19, check the policies posted online to understand exactly how each provider is responding to the pandemic.
Frequently asked questions
More guides on finder